Mental health has always been a complicated conversation, that's why it hasn't always taken place. Managers have used basic emotional intelligence to monitor the mental health of staff for some time. Slight changes in personality, subdued motivation, with less eye contact, could all be signs that something was wrong.
When thrown into lockdown, identifying these signs became near impossible. We have subsequently faced arguably the most challenging year for mental health in living memory, posing many challenges for managers keeping a pulse on their team's wellbeing, and I hate to break it to you, it's not getting much easier anytime soon. 
Lockdown's assault on mental health
Fear of the office – What does it mean for managers
Time to learn from each other
3 tips to improve mental wellbeing and resilience
What we have learned from others
Lockdown's assault on mental health
Considering the extent to which humans are innately social beings, lockdown has undermined several core pillars of human social psychology. After all, there is a reason the worst punishment a prisoner can face is extended periods of isolation.
Take away the desire to surround ourselves with friends and family, and replace it with a fear of transmitting a potentially deadly virus, and we are left with an environment pretty much incompatible with healthy human behaviour. 
It's almost laughable the pace at which arguably the most omnipresent routine in our lives, office working, evaporated in front of our eyes. I didn't even get the chance to get that banana out of my desk before migrating back home. Not only was this an abrupt upset to our routines, but when we first swapped our desks for our dining room tables it seemed inconceivable that it would last more than a few months, let alone over a year.
Once the excitement of working from home subsided, the more sinister undertones of loneliness began to surface. It is difficult to articulate, but you would not be alone in experiencing a kind of exciting energy when working amongst your colleagues. The absence of which is all too apparent when you press that red 'end call' button and you are surrounded by silence. Unsurprisingly, almost half (46%) of UK workers experience loneliness whilst working from home, with 74% of younger workers said to have struggled with social isolation and loneliness.
It's for these very reasons that managers and colleagues should embrace mental wellbeing as, whilst there is light at the end of the tunnel, there's still a long way before we truly get back to business as usual.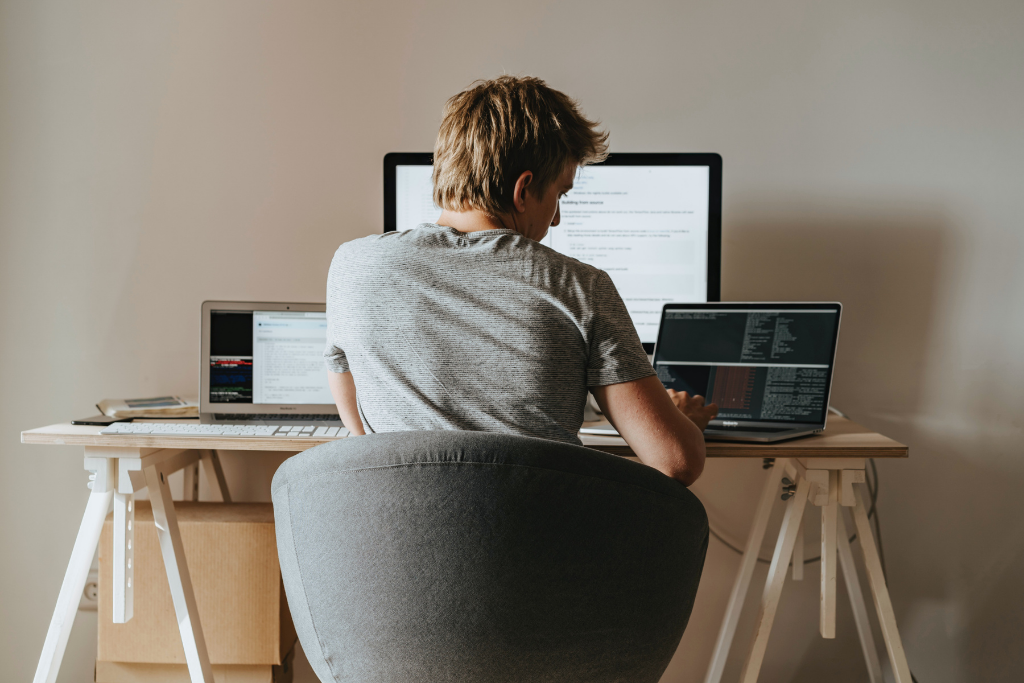 Fear of the office – what does it mean for managers
With many millions being vaccinated at least once, it would be easy to assume that a return to normality would remedy the previously discussed assault on our mental health. However, FOTO, or 'Fear Of The Office' presents a real concern for many employees and a significant challenge for managers. Whilst 64% of staff blame new strains and lack of social distancing for not wanting to return, the vast majority have simply become accustomed to the practical benefits of working from home.
From the obvious savings of reduced childcare and commuting costs to the smaller costs of making your own lunch, the realisation of it all adding up creates a considerable desire to maintain the new status quo.  It's no surprise then that 41% of UK employees would likely resign if they were forced back into the office. This polarisation of work from home experience makes the next 6 months a rather complex conundrum.   
Although your team's productivity and associated competitive edge will be heavily influenced by the decisions managers make over the coming months, it is vital to remember the very important metric, the health of our staff. 
Time to learn from eachother
We spend such a considerable portion of our day at work, often a source of incredible highs and lows. As such, it's no wonder 79% of Britain's experience significant and frequent stress at work. It's for this reason, that our continuing embrace of mental health in wider society must be reflected in the workplace. It's why we need to create an open-source learning environment, to share and learn from one another's experiences so that together we can achieve a more stable and resilient mental health journey at work, whether it be at home or in the office.
So, we'll go first… Here's how Appointedd continuously embraces mental wellbeing:
3 tips to improve mental wellbeing and resilience
1 – Listen, respect and respond to everyone's concerns
It's all too easy to disregard an employee's position. We're all busy, and there's always another Zoom call just about to start, right? However, not giving your team the chance to truly deep-dive their feelings, or not considering their lived experience may just ostracise not only them but the entire team.
At Appointedd we work really hard to understand how each of us may have a totally different work from home experience, but we found in order to do so, there needed to be just as many informal channels of communication as there were in the office.
We have regular full team meetings – both formal and informal, we have regular one-to-ones where we set parameters upfront as to how you like to discuss things, how you like to take feedback and how we'll spot if you're grumpy.
One of our most valuable tools for keeping a finger on the pulse of the team is Trickle, a communication platform that provides the sharing of both named and anonymous commentary on company matters. Removing barriers to open, honest and unbiased feedback to leaders allows us to make evidence-based interventions and focus efforts where they're needed most. A tool that will become imperative when keeping staff in the loop regarding any decisions about moving back into the office.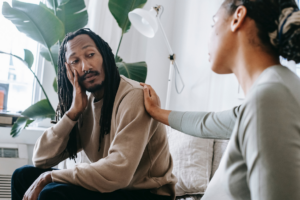 2 – Keep collaboration alive
We, like many others, use Slack as our main form of communication, but some of our best moments come from less official channels. Channels titled 'yelling', 'random' and 'quote-bucket' not only provide a genuine form of release and a good laugh but most importantly maintains the office chemistry when working from home.
Another secret tip is the Slack app called Donut that recreates watercooler moments to automatically connect members of a team that may rarely cross paths and encourage them to catch up. With the greatest support often coming from other employees, facilitating and encouraging more frequent connections greatly improves team morale.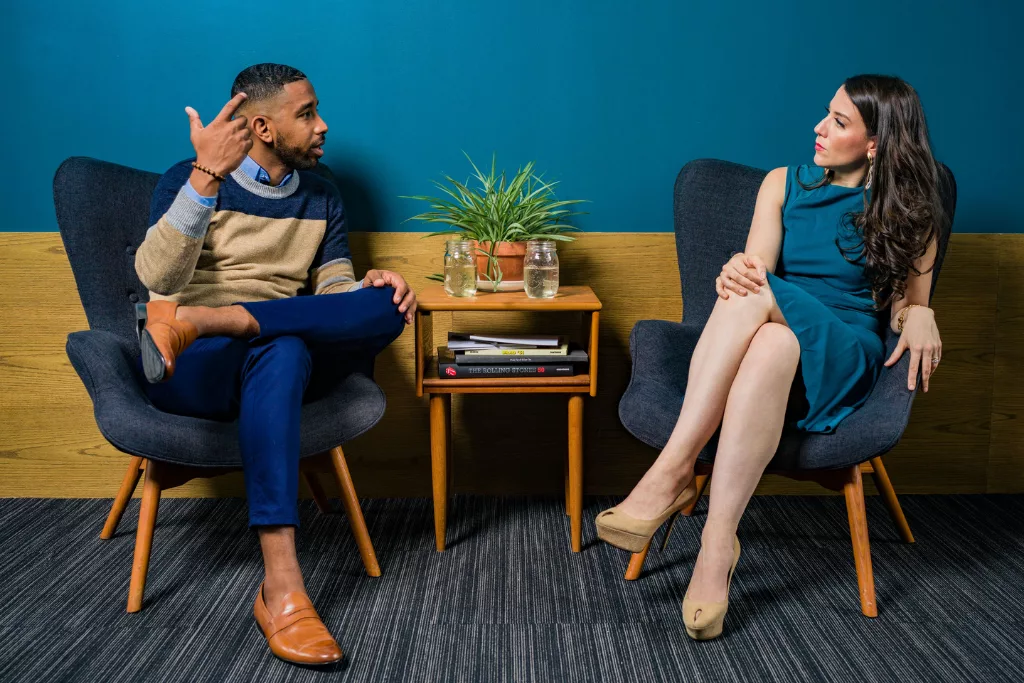 3 – Keep the team in the loop
As we've discussed, the decision to keep working from home or to return to the office won't be an easy one, but radio silence will only stoke anxieties and fuel speculation in anticipation of the decision. Tech is easy to set up, but actively communicating your plans and decisions, opening your plans to questioning and resistance can be very difficult.
In our experience, we have found a mix of structured 'All Hands' team meetings on Mondays and flexible discussions on Fridays 'Peaks, Pits and Pints' (and a steady stream of standups, huddles and retro meetings in between) strikes the perfect balanced environment to disseminate information whilst providing time for the team to digest and discuss things in a loosely structured environment.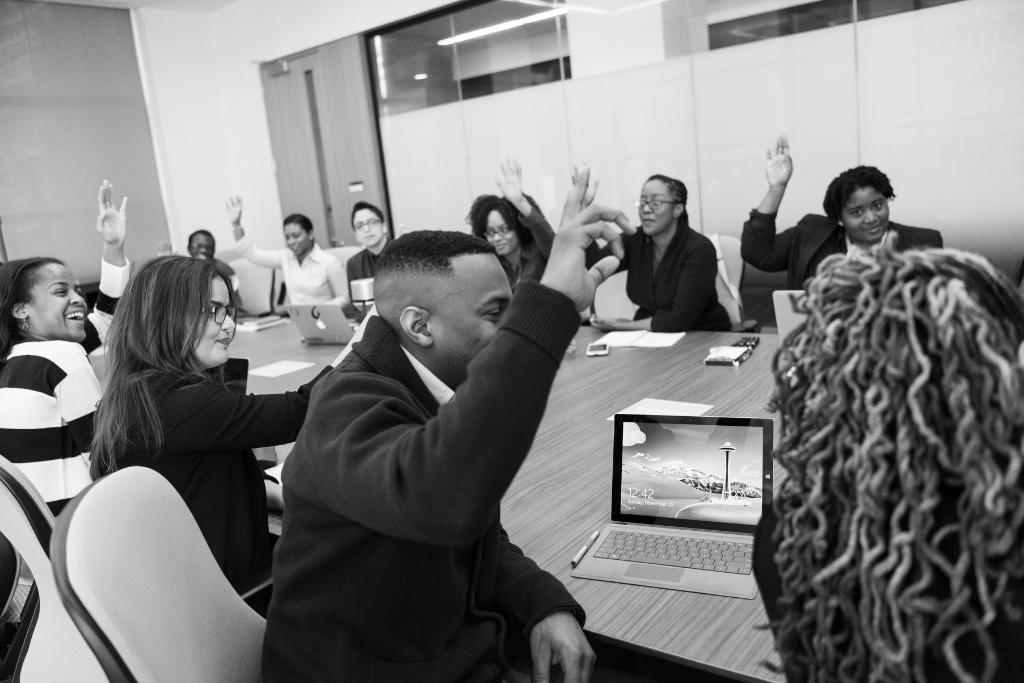 What we have learned from others
That's probably enough from us, so here are a few examples of other companies with admirable mental health infrastructure that we both can learn from.
Charlotte Tilbury Beauty
Charlotte Tilbury Beauty is known for its award-winning beauty products but what we find most inspirational is the organisation's dedication to what can't be seen, their staff's mental health. There are a range of perks that ease work stress but the most impressive is their prolonged active engagement with staff regarding mental health.
Whether it be sourcing world-renowned mental health ambassadors to discuss stress management, running frequent workshops aimed at promoting a healthy work/life balance, or the creation of dedicated mental health first aiders to support staff in any way. Empowering staff to seek help by booking slots with mental health first aiders using Appointedd's online booking tools. Charlotte Tilbury's commitment to creating an active and tangible support network is truly commendable.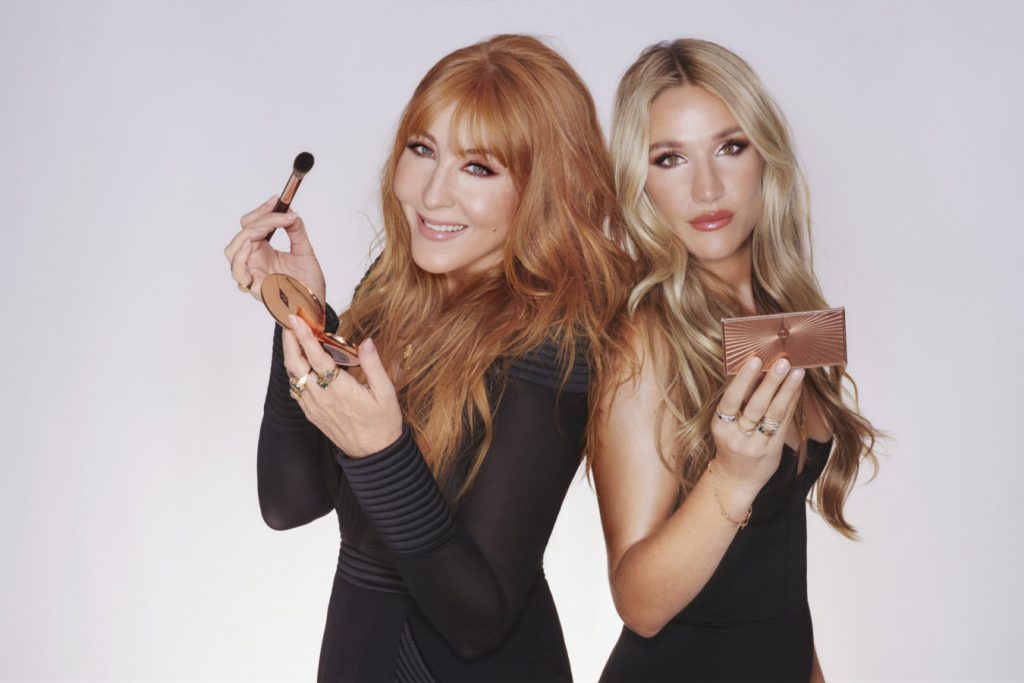 Innocent drinks
It's safe to say Innocent Drinks has a reputation for being a fun place to work, with not taking themselves too seriously being a central pillar of their brand. However, upon closer inspection, it's clear that Innocent takes one thing extremely seriously, their staff's mental wellbeing.
They do so by targeting common work stresses and implementing perks to elevate them, including free breakfast and complimentary gym and yoga memberships to encourage both physical and mental wellbeing. Innocent also understands that mental health needs a more direct approach too, that's why staff have access to regular mental health training, supplemented by 1-2-1 coaching, external support and mindfulness clubs.
How does your company promote mental wellbeing? Tag us on social media and let's get the open-source learning environment started!
Feeling inspired and want to provide your staff with bookable mental health appointments? To learn more about our scalable online booking software, click here.
Published on 9 August 2021