Careers
Appointedd is an award-winning online scheduling software that powers online bookings in 167 countries for some of the world's leading brands, enabling them to drive efficiency, engage with customers and increase revenue.
Our success is down to the quality and talent of our people. Join our journey and make your mark.
See our open positions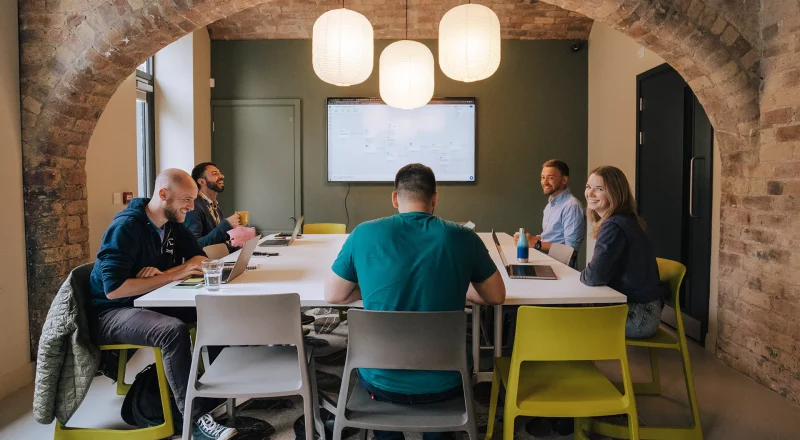 Here at Appointedd, we're on a mission to support the world's biggest brands in managing their time faster and better. With our award-winning online booking and scheduling solution we've transformed online booking into something extraordinary. We care deeply about enabling our clients to provide exceptional customer experiences, and power bookings in 167 countries for companies large and small. Book online, anytime, anywhere in the world, from any device.
Appointedd April 1 - foxbrush-59
Appointedd April 1 - foxbrush-14
Appointedd April 1 - foxbrush-78
To support work/life balance we have a 35hr work week and our core hours are 10am-2pm. You can manage your time outside that however you wish.
All Appointedd team members have Share Options so they can directly benefit in the success of the business.
Access to private healthcare, mental health support and a number of additional perks available through Vitality Health.
Enhanced Maternity and Paternity leave policies
To support you and your family.
All employees have the opportunity to work from anywhere for four weeks of the year, to spend time with family or just explore.
That can be taken whenever you'd like (subject to notice and team clashes).
All the equipment you need to do your job
We work on Apple equipment and will provide everything you need.
Mentoring, training, and regular 1:1s to support your personal development.
Team days out and social activities
Regular team days out and social activities (either in-person or virtually) allows us to look back at our accomplishments and celebrate our team's work as often as possible.
Quarterly employee recognition award
For those who have gone above and beyond.
CharlieHR Perks at Work programme
Premium access to the programme which offers access to deep discounts from thousands of name brand merchants.
Borrow My Doggy premium membership
To ensure you've always got a Best Friend on hand should you need it.
Free tea, coffee and office snacks
Our coffee machine knows no rest and provides our team with any type of coffee whenever needed. Tea and snacks are always available in our kitchen.
We're always delighted to welcome a well behaved dog in the office.