Flexible calendar management
Let's get back to the basics: here's how our booking tool works, what the calendars look like, and how you can manage your bookings using Appointedd.
Start free trial
Speak to an expert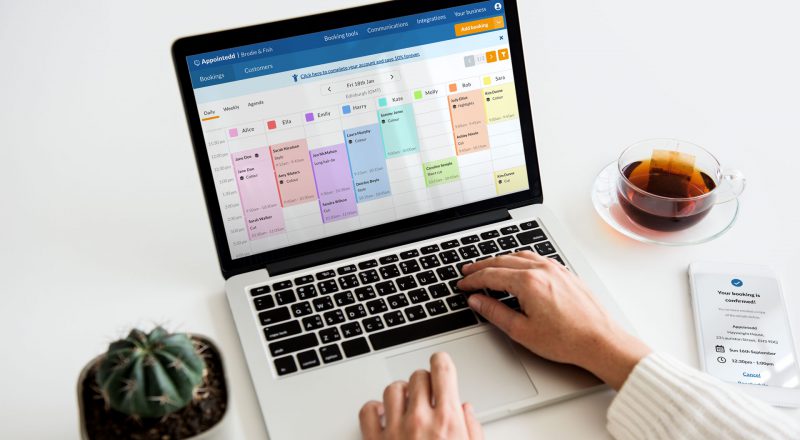 Manage your team effectively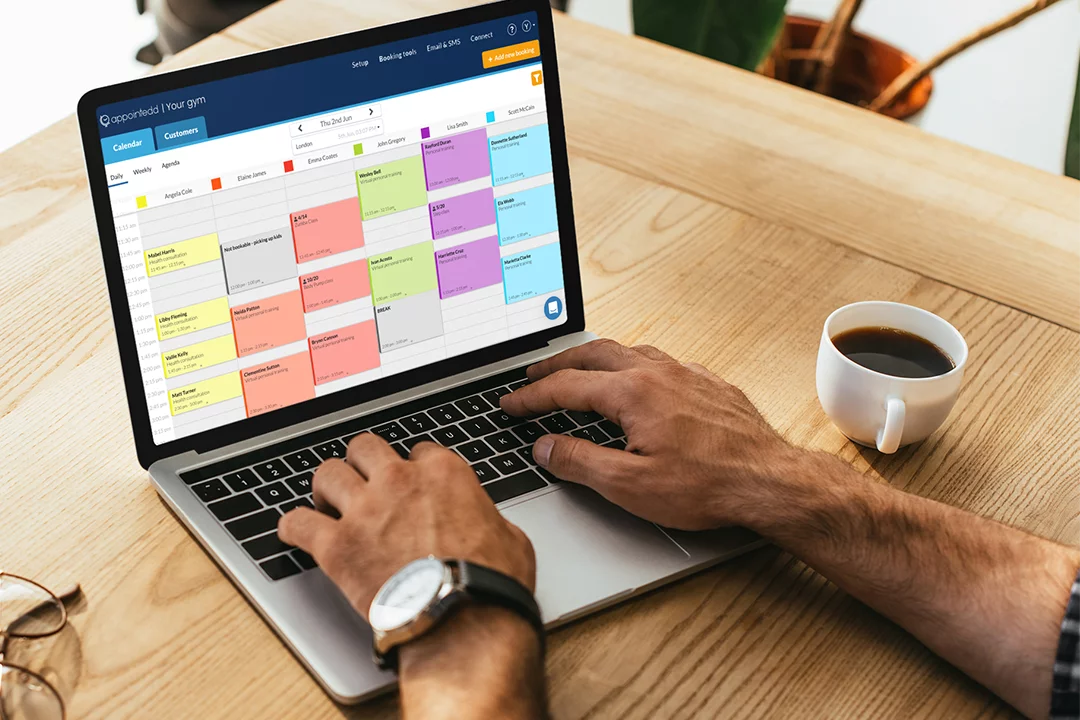 An abundance of settings so you can go right down to the grain. No single Appointedd set up is going to be identical to another, even if it's a similar use case, because you can completely customize it to fit your needs. Security is at the heart of everything Appointedd does. Our multi-user management system is one feature that allows you to elevate your security by allowing different users different permission levels.
Appointedd's team management tools allow you to easily and securely manage your team. The tools are aimed to automate, sync, and streamline – so you can get back to the work you love.
Intuitively manage automatic comms via email and SMS.
Ensure your Appointedd account remains secure and only give each user access to relevant

personal

information setting their permission levels.
Compatible across Google Calendar, Outlook, Apple, and more.
Features the whole team will love
Across Google Calendar, Outlook, Apple, and more.
Automatic communications to the team
Automate comms via email and SMS.
Manage permission levels flexibly and securely.
Social sign-on with Facebook and Google
Allow your customers to book directly from their Facebook and Instagram profiles without leaving the app.
Manage user access to various systems through one central Active Directory via the open standard Security Assertion Markup Language (SAML).
Appointedd April 1 - foxbrush-78
Schedule multiple resources in one calendar
Above all else, Appointedd aims to save you time. Our calendar management tools are set up to ensure your bookings work with minimal manual input. Multi-resource scheduling allows you to set up each bookable thing, whether it be a person, a place, or something else. Appointedd's evergreen product also includes a large variety of booking policy settings, as well as unlimited booking tools.
Explore all features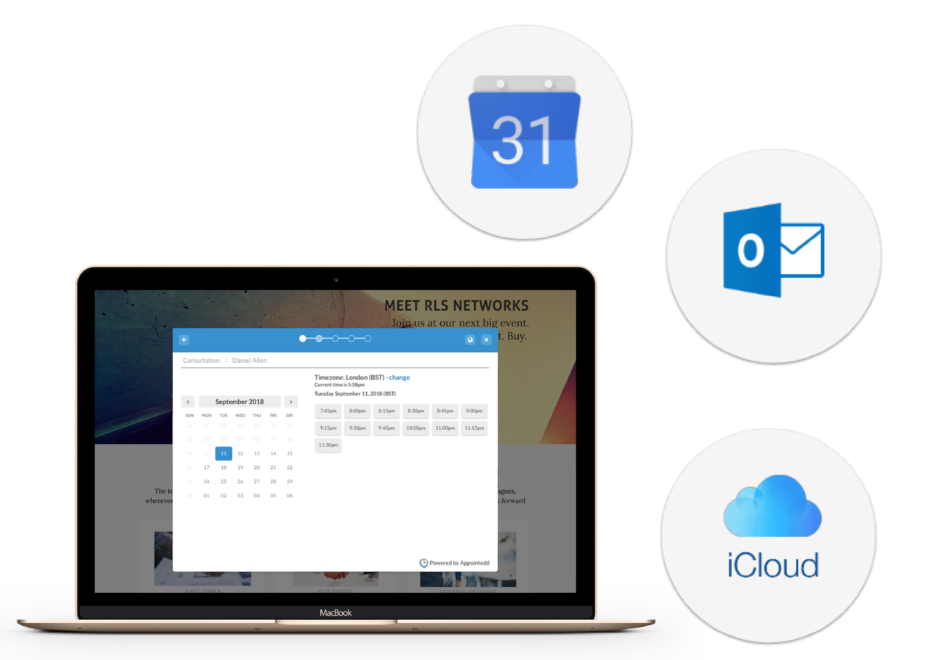 Speak to our in-house experts
The bread and butter of booking
Allow your customers to choose from multiple services in your business and book from one calendar.
Asset management and booking
Manage other assets that are required for the service to take effect, such as a room or desk space.
Engage with your customers in multiple ways to scale up as fast as possible.
Variety of online booking policy settings
Appointedd's variety of policy settings covers everything you could ever need.
Use cases - Respond to market demands
Booking widget for House of Frasers
Start free trial
14 day free trial. No credit card required
Fast setup, no tech skills needed
Free account setup call and 24/7 live chat support
Take your first booking in under 5 minutes
For enterprise
Dedicated account management
Ongoing strategic support and enterprise SLAs
In-depth data and reporting
Team of in-house industry experts