Data & reporting
Keep track of your success with Appointedd's built-in reporting suite.
Unlock growth potential by analyzing data to better understand trends in your industry, and adjust your strategy accordingly.
Start free trial
Speak to an expert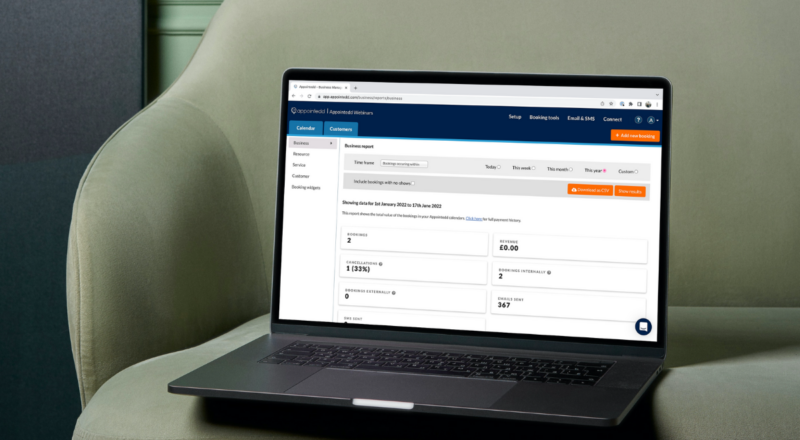 All your data in one place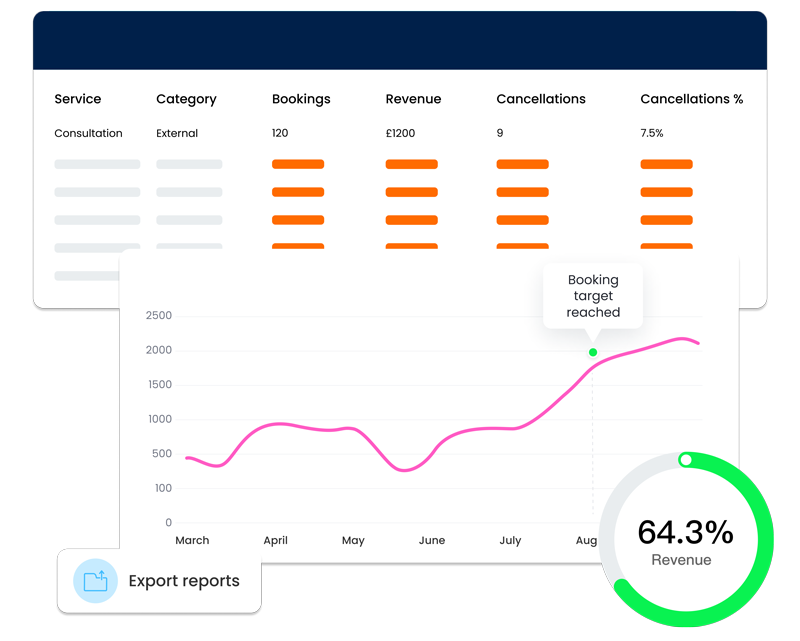 Appointedd's in-app reporting suite allows you to easily find and analyze your data. Our built in tools empower you to quickly create reports to keep you informed on trends in your bookings. Our data and reporting features include:
An in-app reporting suite
Data insights
Easy to export booking data in two taps
Activity log
Dig deeper into these features below.
Track trends and easily report your findings
Easily track changes and trends in your data, whenever you want.
Easy to export booking data
Export booking data in just two taps, to share with important stakeholders.
Account management services
Your dedicated account manager will provide analytics and collaborate with you to help inform your strategic plan.
Appointedd April 1 - foxbrush-7
Track all the activity on your account. Get reports on how your customers use online booking and how you manage that too.
Start free trial
14 day free trial. No credit card required
Fast setup, no tech skills needed
Free account setup call and 24/7 live chat support
Take your first booking in under 5 minutes
For enterprise
Dedicated account management
Ongoing strategic support and enterprise SLAs
In-depth data and reporting
Team of in-house industry experts