Create nurturing customer journeys
With Appointedd, your appointment flow is easy for customers to use, and you can set automated emails and texts for reminders, and follow-ups.
Speak to an expert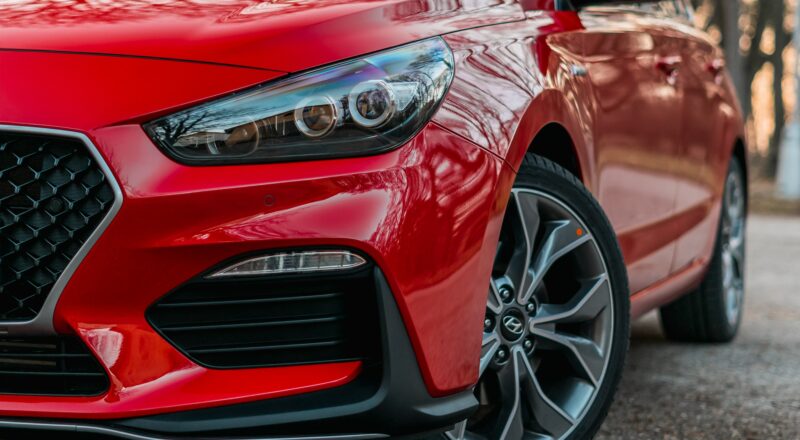 We serve clients in 167 different countries, that's 86% of the world!
Increase in appointments when you switch from a traditional webform
Capacity, sold out events
Increase in appointments after adding a widget to the product page
Not tech savvy? Not to worry
Dealing with an outdated Dealership Management System? Is it hard to navigate? Expensive to update? Our appointment management system is easy to learn and evergreen. When surveyed, 95% of users indicate it is easy, or very easy to use.
Our evergreen ethos means that no feature is ever behind a paywall. Each new software update automatically applies to your account so there's no need for manual updating, or paying extra for certain updates. And, if anything serious is going to change, we'll let you know with plenty of time ahead. Some features included with Appointedd include:
External calendar sync
Open API & webhooks, so Appointedd can talk to your CRM system
Multi-language functionality, so your staff can use it in their native language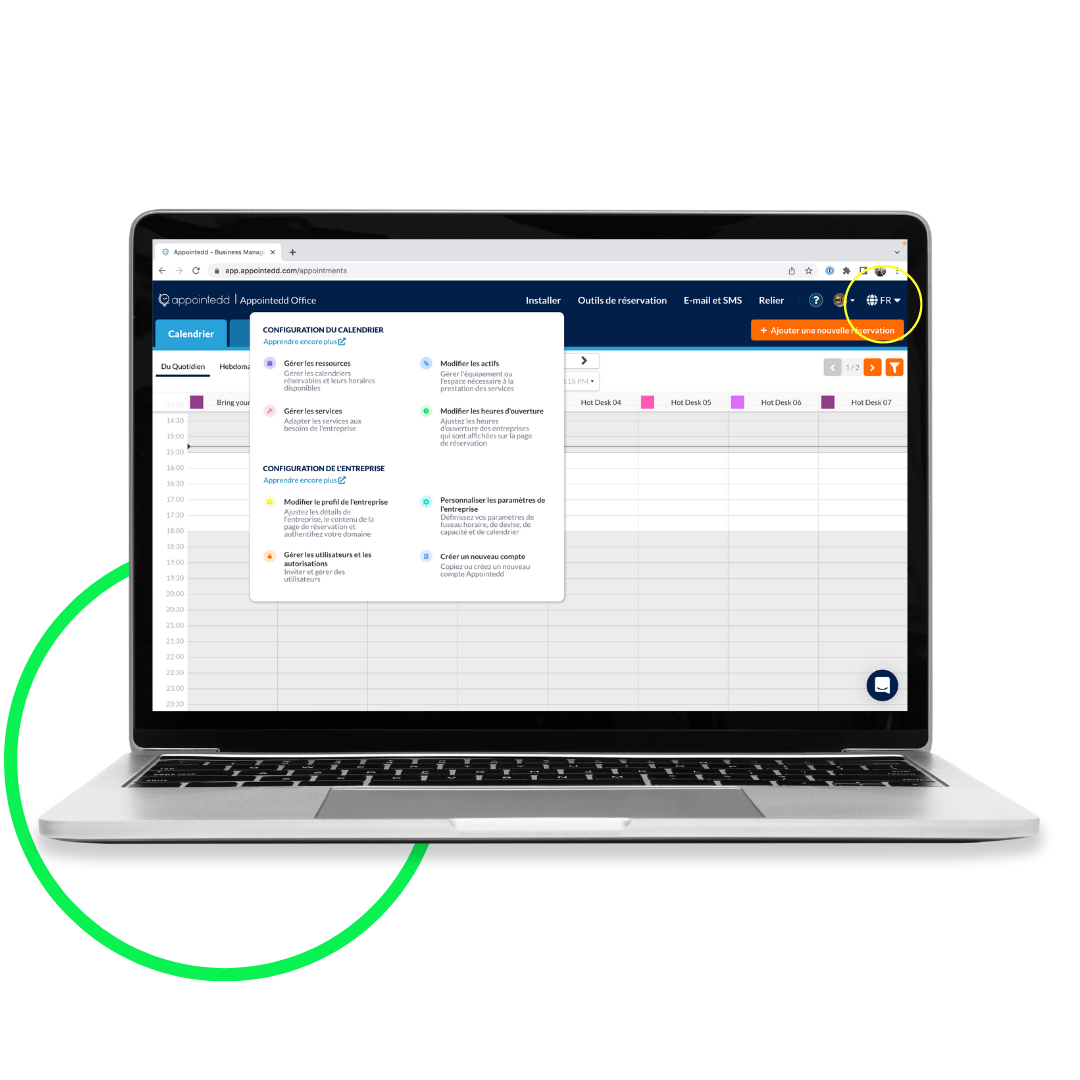 Book a discovery call with one of our Client Partners
On the call, one our Client Partners will meet with you to understand your use case a bit better and tell you how Appointedd's enterprise offering can work for you.
Automate your customer journey to increase conversion
Don't let the manual admin of follow-ups hold you back
With Appointedd's automated booking flow, you can easily nurture every person who schedules a test drive. Send them custom follow-ups via email and text, and inform them of any special sales you have going on.
Our tech can save your team thousands of hours per quarter and ensure no one falls through the cracks.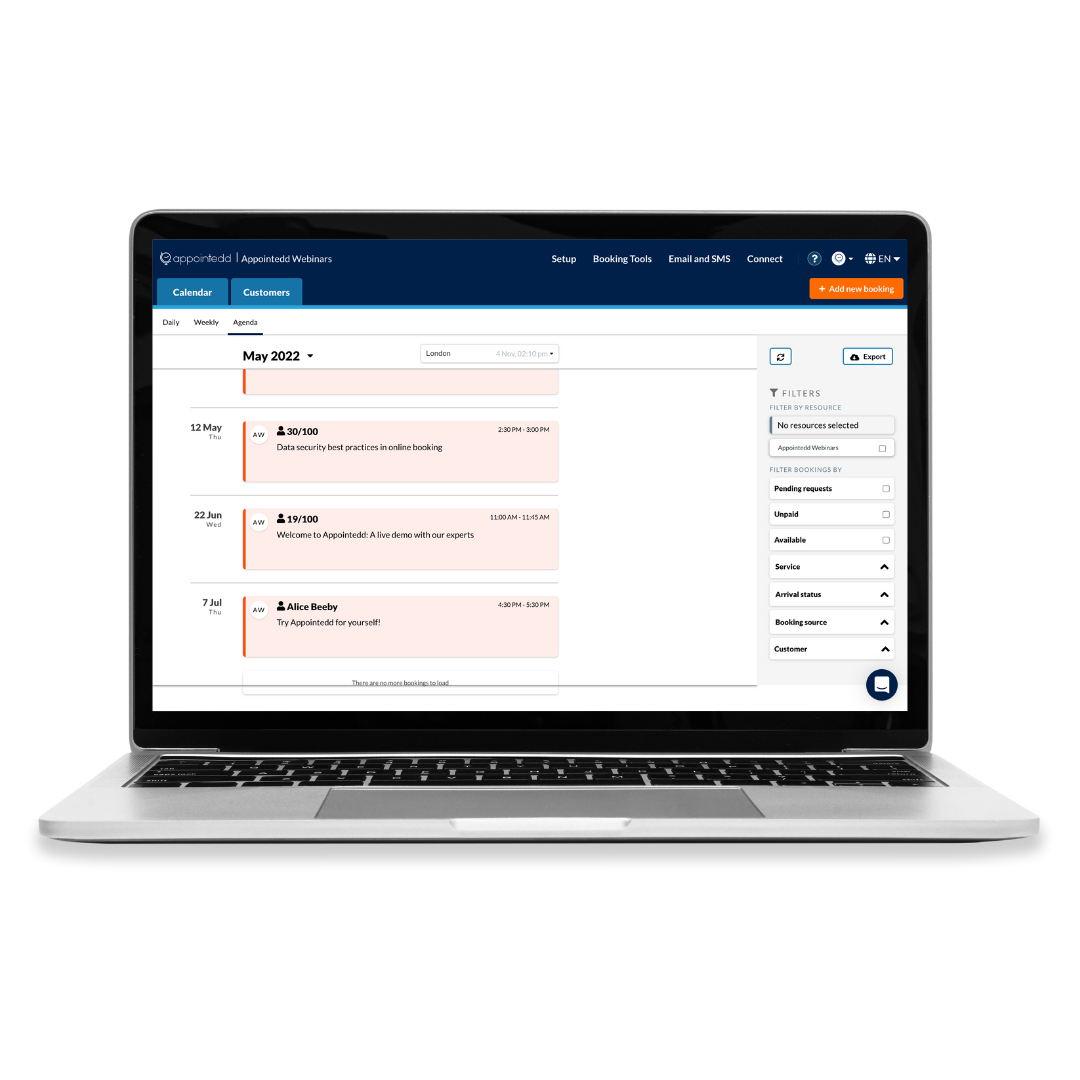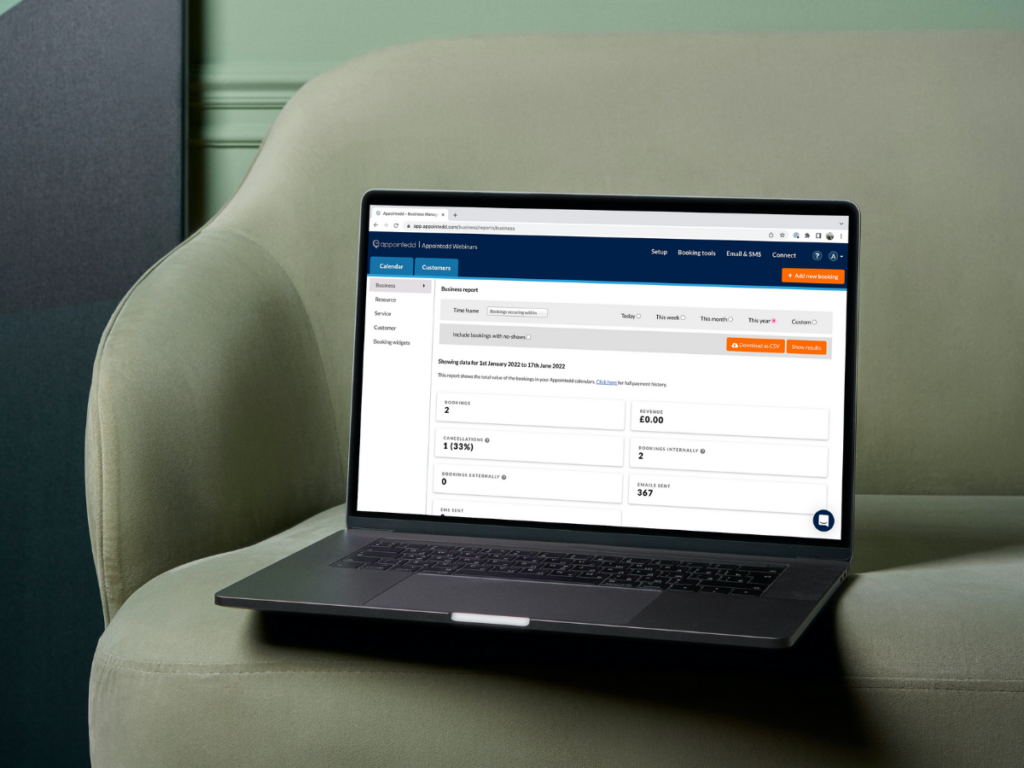 Understand your customers better
Appointedd's in-app reporting suite allows you to have a high level overview of trends across your locations. With our enterprise offering, you will also have quarterly data reviews with your account manager during which they will highlight any trends, or areas for improve as indicated by your data.
Want to know more?
Fill out this form to request more information, or ask a question.
ROI Calculator
Ever wondered how much time your staff could save on manual scheduling? By using our ROI calculator, you can find out how much time, money, and resource your business will save by introducing Appointedd's online booking tools for client scheduling.
Your Results
Reclaim your admin time
Save up to:
{[ dayAppointments() | number:0 ]} extra hours per day
{[ monthAppointments() | number:0 ]} extra hours per month
{[ yearAppointments() | number:0 ]} extra hours per year
Multiply your revenue
Generate an extra:
£{[ (cust_call * calls_per_day / app_time) * app_cost | number:0 ]} per day
£{[ (cust_call * calls_per_day / app_time) * 5 * 4 * app_cost | number:0 ]} per month
£{[ (cust_call * calls_per_day / app_time) * 5 * 4 * 12 * app_cost | number:0 ]} per year