Hiring can be an arduous and complex process, especially if a company has several vacancies available. There are numerous factors that come into play and this makes it challenging to find the perfect candidate for the job. 
Companies usually look to source reputable, hardworking, and talented employees who have the perfect combination of hard and soft skills. After all, no business wants to suffer from low productivity or a high employee turnover rate. 
When it comes to recruitment, there are multiple ways of finding the perfect candidate. Companies can either hire through direct channels or sign a consulting agreement with a firm that specializes in Human Resources (HR) and headhunting. 
Recruitment reports are also excellent tools that help streamline the hiring process by adding efficiency, quantifiability and analytics. These reports are particularly useful when companies want to standardize and track their hiring efforts to guarantee success.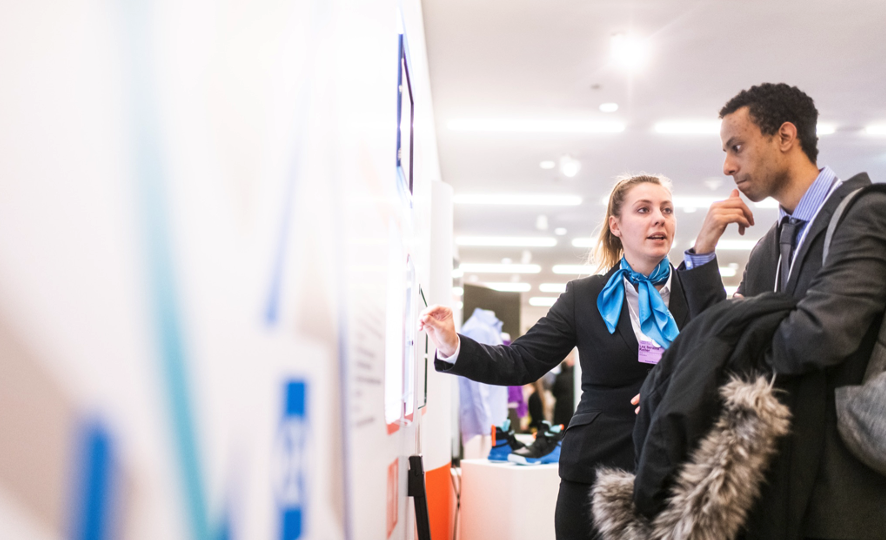 What is a recruitment report?
Let's face it: the recruitment business is complicated and time-consuming. That's where a recruitment report comes in. 
A recruitment report is a comprehensive document or series of documents that outline the hiring process from beginning to end. Hiring managers and HR firms use them to assess their Return on Investment (ROI) from their hiring campaign. 
The data generated through these reports also helps managers understand how they can make the process more efficient by cutting down on time and costs.
 There are several recruitment report templates available to download online. These are as easy to fill out as if you were to create a contract online. 
There are some fundamental elements that are included in recruitment reports, as well as metrics that help hiring managers track the success of their hiring campaign. Think of it as a strategy document that includes:
The company's recruitment objectives and goals

Profiles of the ideal candidate for the role(s)

The marketing plan for the company's hiring campaign

An outline of the company's selection process

The number of candidates required

A detailed list of resources, necessary tech, and other costs

The company's recruitment budget

Suggestions to improve the hiring process

A concise summary of the results after recruitment.
Why are recruitment reports essential to streamline the hiring process?
Thorough preparation and simplified appointment scheduling are crucial to streamlining a company's hiring process, whether it's done externally or internally. With that in mind, recruitment reports are essential when any sort of hiring is taking place, especially when the process has to be carried out multiple times. 
Companies should use this strategic document whether they're hiring permanent employees or drafting a freelancer contract. Why? Because measuring ROI is essential to cut costs, find perfect hires and standardize the process for consistent results.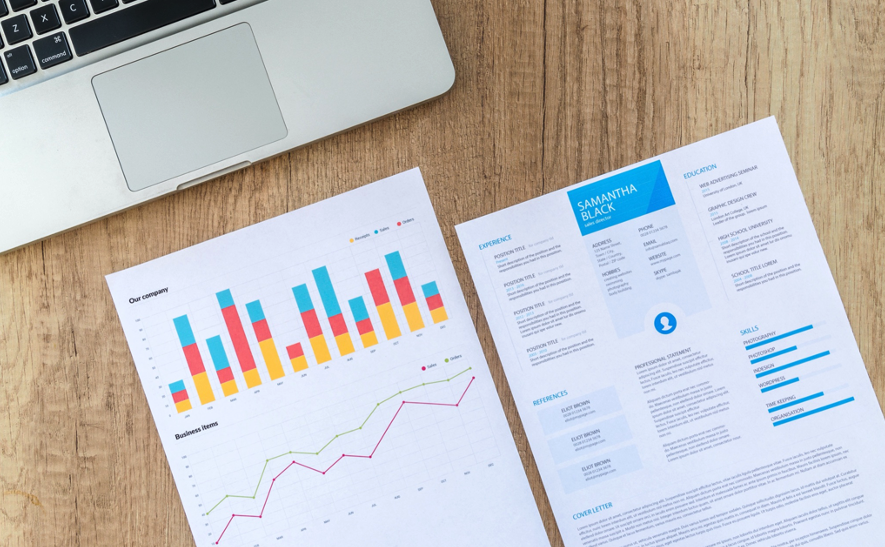 Here are some other ways recruitment reports make the hiring process more efficient:
1.   Allocate budget
Running a dedicated hiring campaign can be expensive, especially if it uses multiple touchpoints. But a well-written recruitment report can show you where your hiring budget is being spent, which channels give better ROI, and where you can save precious pennies.
2.   Save company resources
Time is money, and recruitment reports help save on both. A recruitment report shows hiring managers which approach worked and which failed, so they can make quicker decisions when hiring the perfect candidates. Add an online booking tool for people to schedule their interviews, and you can save even more time and money!
3.   Align goals and objectives
A well-planned recruitment report with sufficient detail gives hiring managers a better vision about potential candidates. They're always aware of company objectives and how they align with the people they're looking to hire, ensuring they find people who match company criteria.
10 recruiting metrics to consider
Strategic recruitment reports include specific recruiting metrics that are used to analyze and track the hiring process. 
Qualitative data isn't enough to assess what works and what doesn't, though these metrics add important numerical information. Instead, using essential Key Performance Indicators (KPIs) creates a data-driven, efficient recruitment process that can be used to optimize hiring.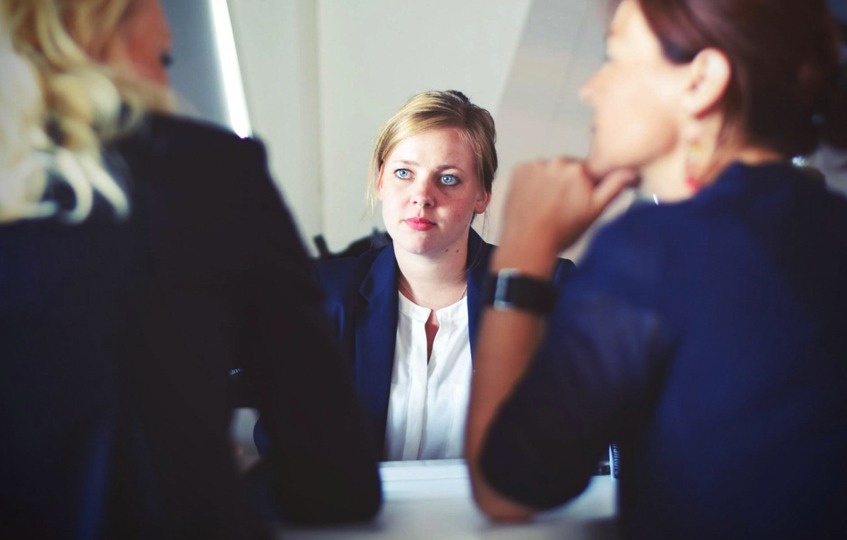 Here are 10 crucial metrics to include in a recruitment report.
1.   Time to hire
This shows the number of days between the hiring manager reaching out to a potential candidate and the job being accepted. This metric represents how long it takes for a candidate to move through the hiring funnel, highlighting any bottlenecks that lengthen this process. A lengthy time to hire indicates efficiency issues and shows managers where possible problems lie.
2.   Pool of qualified candidates
A hiring process that draws a large pool of candidates isn't necessarily successful. The key is to check whether this pool contains qualified and talented individuals that managers can look to hire. This metric shows managers whether the recruitment process is optimized to find ideally qualified people that the company can successfully hire.
3.   ROI from channels
Also known as source quality, this metric is used to determine whether the multiple channels used during the hiring process are delivering results. Understanding the ROI from all the company's channels can show managers if they're investing budget wisely in specific touchpoints. They can then decide where to pull the budget from to save costs.
4.   First year attrition
This KPI shows the company how well their new hires are fitting in. It counts the percentage of people who leave or are fired during the first year, for example, determining new hire turnover. 
It goes without saying that a high turnover can be problematic. It leaves managers with new vacancies to constantly fulfill and creates instability in the team. So measuring this metric can highlight possible problems, ensuring managers work to find smart solutions.
5.   Interview-to-offer ratio
The interview stage can be time-consuming for both candidates and managers, but a good recruitment report can optimize the process. Calculating the interview-to-offer ratio shows managers how many candidates should move into final interview rounds. The result? An efficient interview process that saves you time and resources.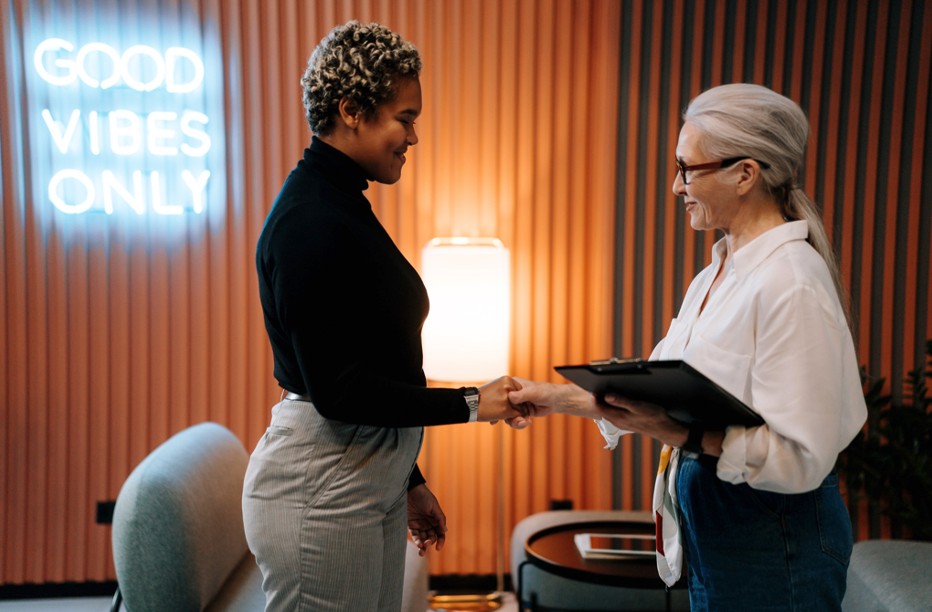 6.   Application completion rate
This metric represents any possible issues or complexities in the application process. It uses submitted applications and the number of candidates who applied to calculate how many people finished the application. This highlights the overall user experience of the company's application process, alerting hiring managers to problems such as excessive fields, design and accessibility.
7.   Offer acceptance rate
As you'd expect, the offer acceptance rate shows how many candidates accepted the given offer compared to how many offers were sent. If a company has a low offer acceptance rate, there could be a problem with conversions. Managers can use these results to create a more enticing and attractive offer process.
8.   Cost per hire
This KPI counts all the costs that are associated with a company's hiring process. It includes costs such as media spends, time spent advertising, and other resources used. 
The cost per hire shouldn't be high, as this indicates an inefficient hiring process. With that in mind, managers can improve factors like turnover rate and resources, among others, to lower cost per hire.
9.   Hire quality
Hiring managers work hard to find the perfect candidate for the relevant job, and quality of hire helps them determine their success. That said, measuring hire quality is challenging because it's subjective and specific to each company. However, managers can calculate it by analyzing factors such as company culture and first-year performance.
10.  Candidate net promoter score
As with any marketing campaign, a company's hiring process should be good enough to be talked about. The candidate net promoter score shows managers how well your hiring campaign is received by potential candidates and whether they would recommend it to others. 
The number is calculated by subtracting the percentage of candidates who left the application process from the ones who followed through with it. 
According to CVViZ, over 55% of candidates refrain from applying to companies that have bad reviews either online or through word of mouth. A high candidate net promoter score will ensure that the company enjoys a larger pool of interested applicants at no additional cost.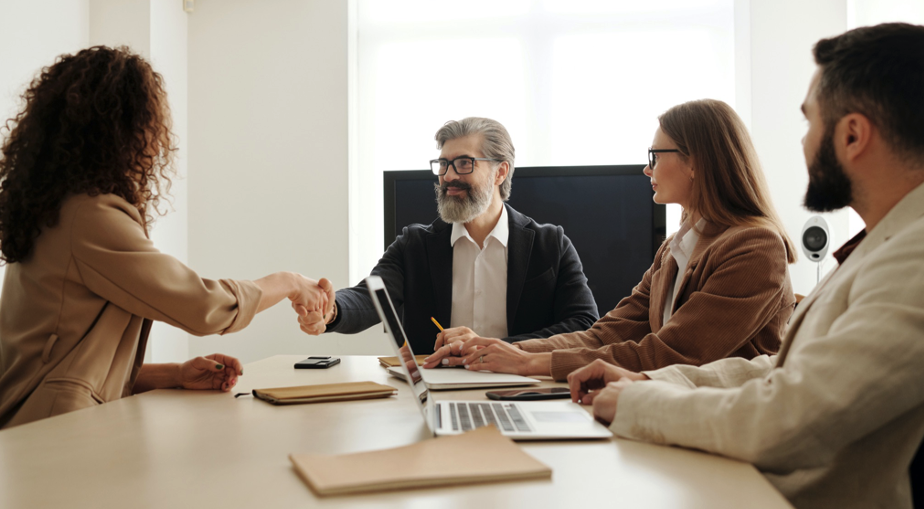 Streamline your hiring process
Creating an optimized, data-driven hiring process differentiates businesses from their competitors. And recruitment reports are a huge part of that. 
Recruitment reports that include smart KPIs create an efficient hiring funnel. This means that managers can save time and resources by finding the ideal candidate and onboarding them swiftly. 
A well-written and documented recruitment report that includes these metrics will show hiring managers how to make better decisions with specific solutions. Smart KPIs remove any confusion that can cloud the hiring funnel. They also ensure that the company finds qualified candidates that align with their overall goals and objectives. Companies looking to hire should make sure to include these ten metrics in their recruitment reports for maximum results.
With all of this in mind, it's also worth giving your hiring managers access to the best available tools and technology. Helping to further streamline the process, Artificial Intelligence can monitor and track the essential KPIs. An online booking software can help you save time from manual scheduling and provide a better experience to candidates. Dedicated recruitment software programs help your team analyze recruitment reports and create quick, automated processes.
This type of software can also read through numerous applications at the same time, highlight potential candidates and shortlist them according to the set parameters. What's more, automation reduces the chances of human error, showing accurate data that helps create a standardized process.  
With a carefully considered recruitment report in place that analyzes the top metrics outlined above, you'll soon have an efficient hiring process that finds you the best candidates with minimal resources.
About the author:
Yauhen Zaremba
Yauhen is the Director of Demand Generation at PandaDoc, all-in-one document management software for almost all document types including this PandaDoc home repair contract template. He's been a marketer for 10+ years, and for the last five years, he's been entirely focused on the electronic signature, proposal, and document management markets. Yauhen has experience speaking at niche conferences where he enjoys sharing his expertise with other curious marketers. And in his spare time, he is an avid fisherman and takes nearly 20 fishing trips every year.
Published on 16 November 2022