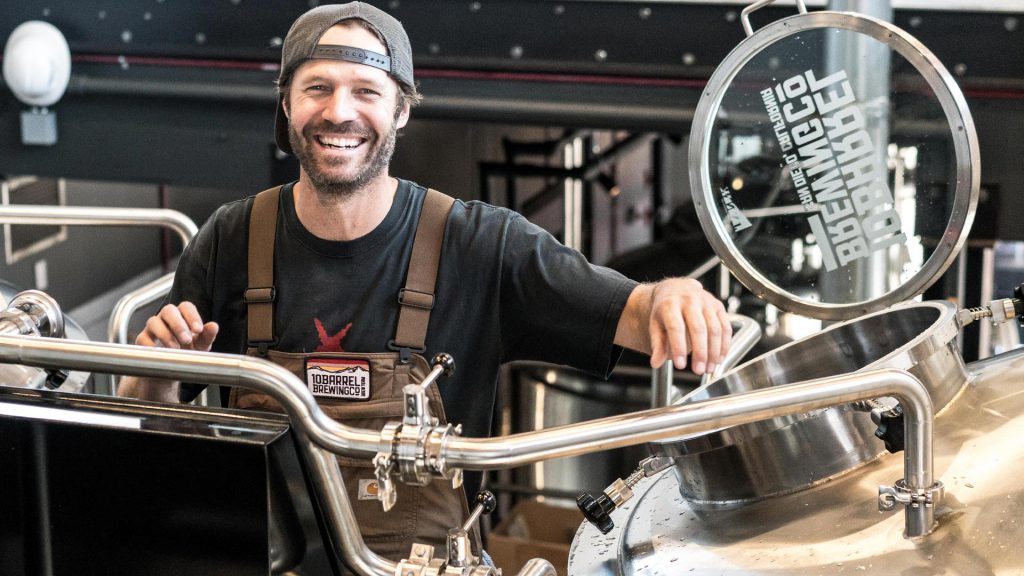 Operating a small business can sometimes mean that as an owner, manager, and even as an employee, you are required to wear many hats, but the introduction of a range of small business tools can help to manage the workload and improve results.
So what are they? Here are our top 10 tools to take your small business to the next level…
Small business tools table of contents
Marketing & automation small business tools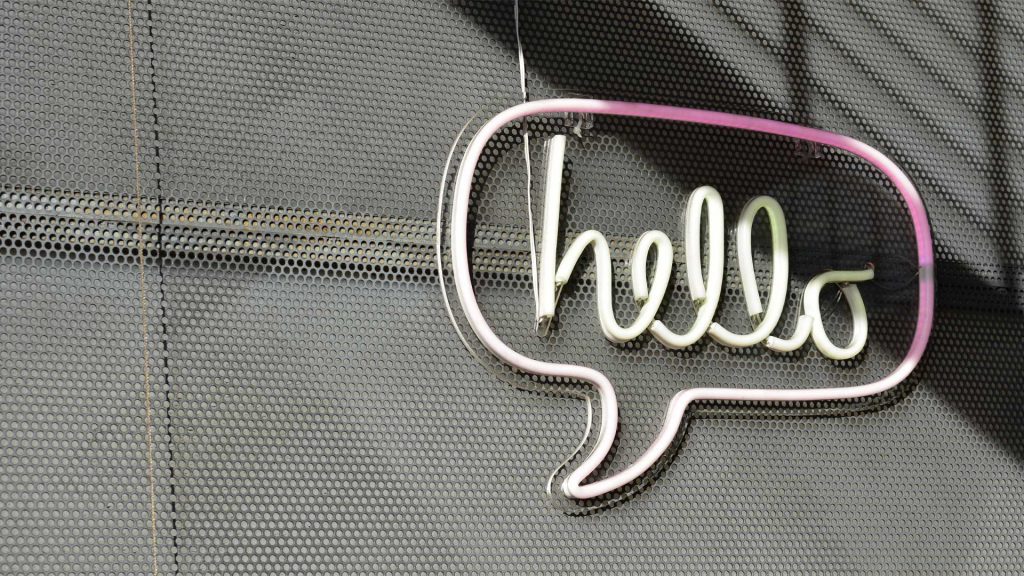 Digital marketing is beneficial for all small businesses and a much more affordable way of reaching customers through channels such as email and social media, compared to more traditional marketing methods.
With a range of small business marketing tools available that assist with generating and automating marketing communications as well, connecting and engaging with customers just got a whole lot easier.
Mailchimp
Mailchimp is a whole lot more than emails – this platform is a great tool to integrate and automate all marketing for a one-stop-shop approach that improves efficiency and helps businesses make smarter decisions based on real results.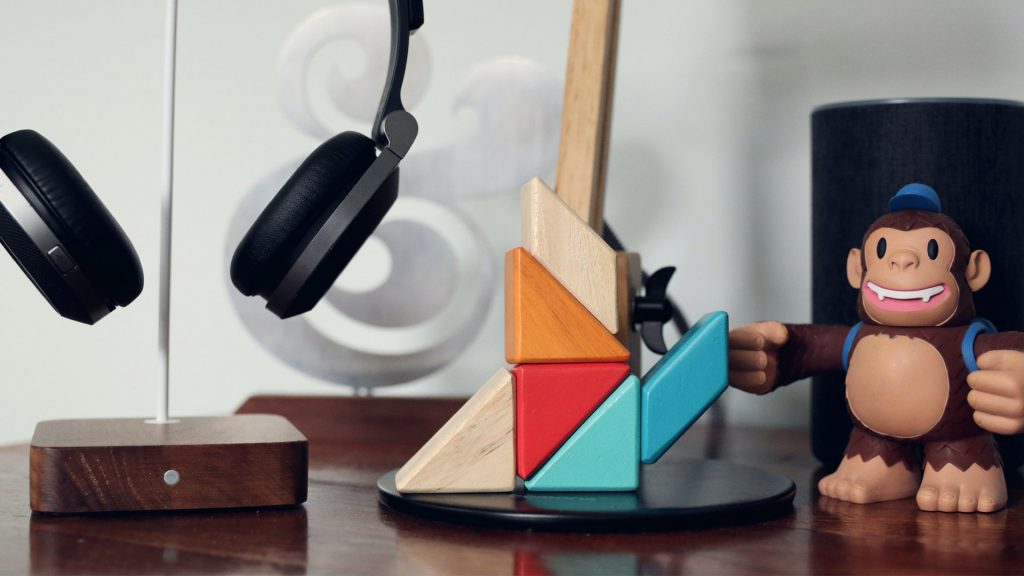 What does Mailchimp do:
Email marketing
Websites and online stores
Content creation
Marketing automation
Audience management
Insights and analytics
In addition to a whole host of platform features, Mailchimp is also a market leader with 12 million businesses currently using the platform, and coming in at no. 18 on G2's list of 100 Best Global Sellers for 2021. 12 million business users can't be wrong – Mailchimp is definitely a great tool to add to your small business marketing arsenal.
Zapier
For a more efficient, effective and connected way of working, Zapier is a brilliant tool to help small businesses unlock the potential to do more with what they already have.
So called because of its ability to improve efficiency through integrating apps, Zapier is all about automation and is therefore a great tool for taking small business marketing to the next level.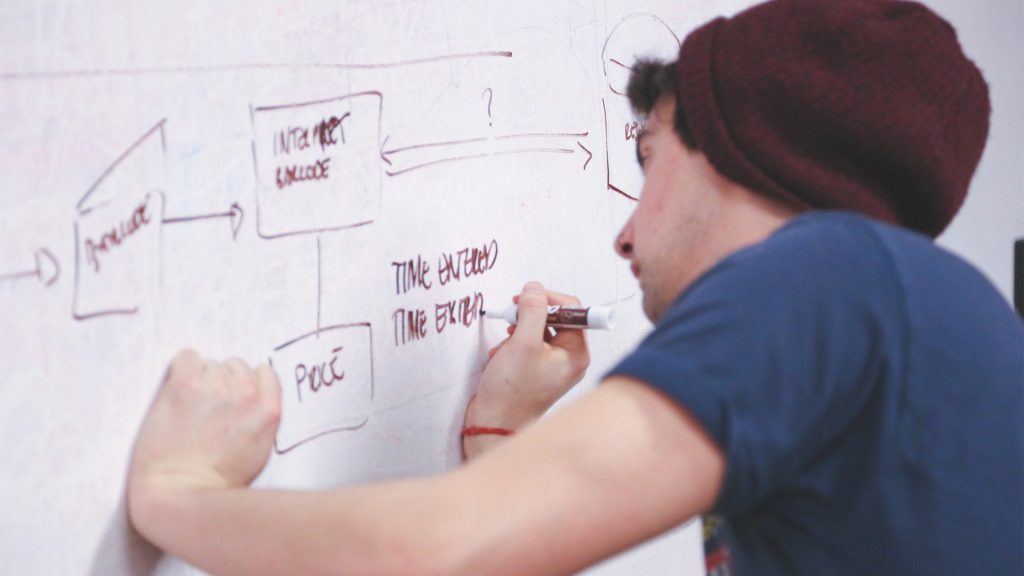 What does Zapier do?
Zapier creates workflows to automate marketing tasks, such as:
Sharing content across social media pages
Feeding new subscribers into your CRM
Sending marketing comms to new leads
Notifying your team about new leads
With over 3000 app integrations, Zapier connects with the systems most small businesses already have in place, such as Mailchimp, Facebook, Instagram and HubSpot.
Customer relationship management (CRM) small business tools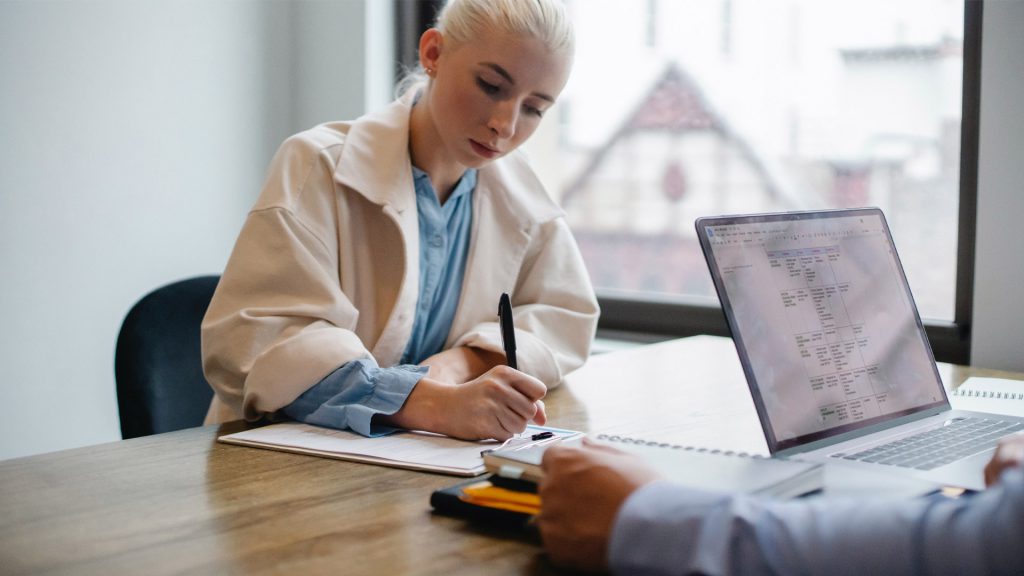 Customer Relationship Management, or a CRM system is a business tool that is used to store customer data and track their interactions. An effective CRM system enables small businesses to manage their customers more effectively, improve customer service, and optimize their strategy.
CRM is a great tool for equipping a business with the insights they need to understand and interact with their customers better, and identify where those opportunities for growth are.
Zoho
Zoho CRM is a comprehensive system that equips a business with the tools it needs to engage with leads, convert customers, and generate revenue.
Zoho CRM has a huge amount of features to enhance customer relationship management from omnichannel, to analytics, and customer journey.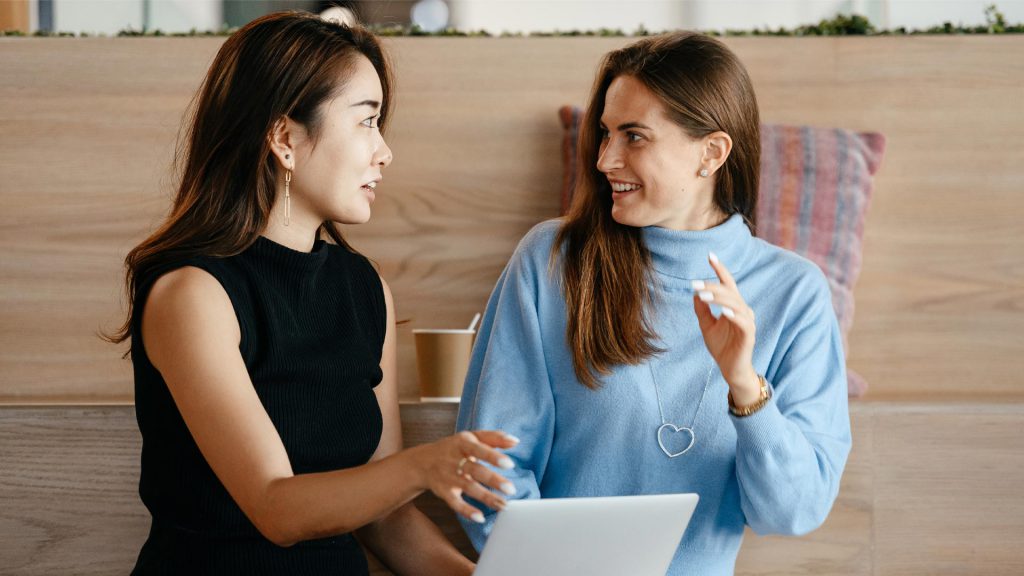 What does Zoho do?
Lead management
Analytics and reports
Sales forecasting
Lead nurturing
Customer segmentation
+ a whole lot more!
For small businesses specifically, Bigin by Zoho CRM is a more user-friendly and manageable solution, but still has all the essential features needed to track interactions, engage leads, manage pipelines, and close more deals.
Hubspot
Described as a marketing, sales, and service software, HubSpot is a CRM tool for small business that comprises a Marketing, Sales, Service, CMS, and Operations Hub.
When used collectively, all these platforms mean HubSpot is a great CRM tool for a more holistic approach to business operations.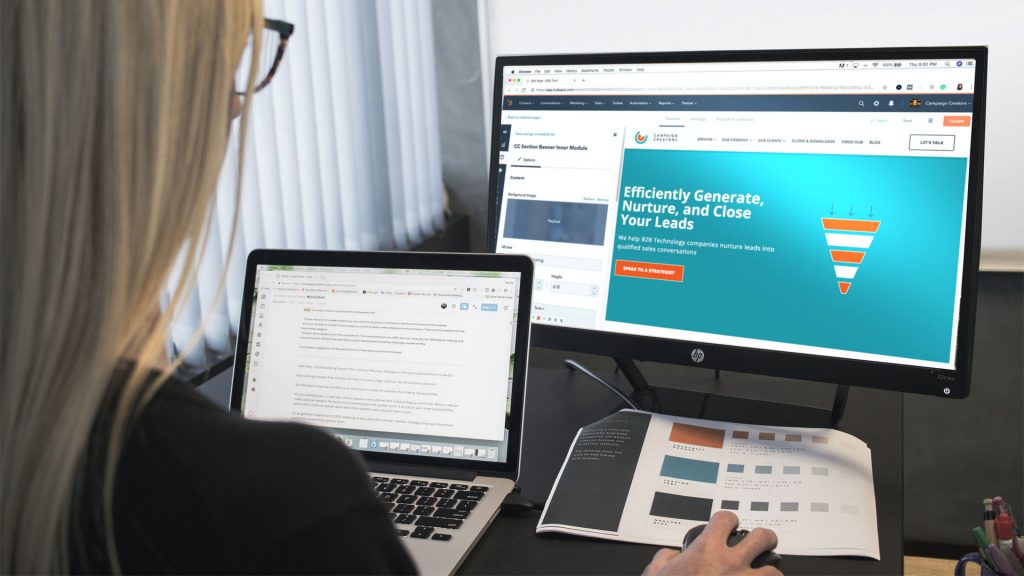 What does HubSpot do?
Lead generation
Analytics and reports
Email templates and scheduling
Contact management
Marketing automation
This tool also benefits from access to a range of support and online training that can help take your business to the next level. HubSpot Academy is a completely free, online service with access to practical courses and certifications to help you get more out of your HubSpot tools and develop general business skills.
Accounts, finance & payments small business tools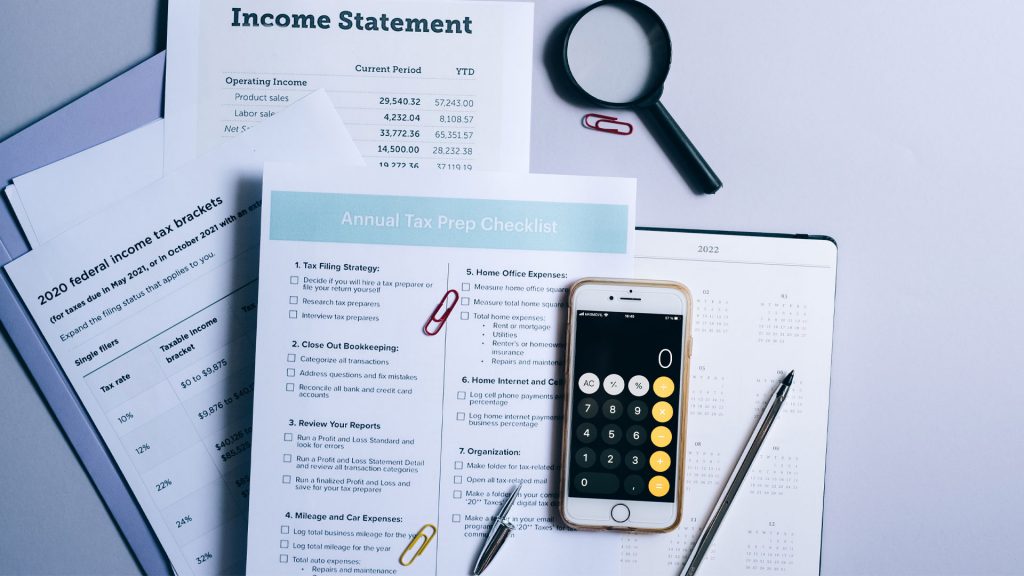 Accounting and finance are areas of a small business that can be really improved with the addition of effective tools to help with efficiency, accuracy, and organization. As opposed to replacing a dedicated finance team, having an accounting tool for your small business instead works to optimize productivity.
Integrating a payment tool with your other financial tools is also a great way to improve business operations and drive revenue through multiple channels. Let's look at our top two finance tools for small business.
FreeAgent
FreeAgent is a great accounting tool for small business as it consolidates all essential financial tasks in one platform. It's aim is to streamline business admin to free up time for businesses to focus on the important stuff.
With a selection of practical integrations available as well, FreeAgent has the ability to connect with payment providers for a totally connected financial solution.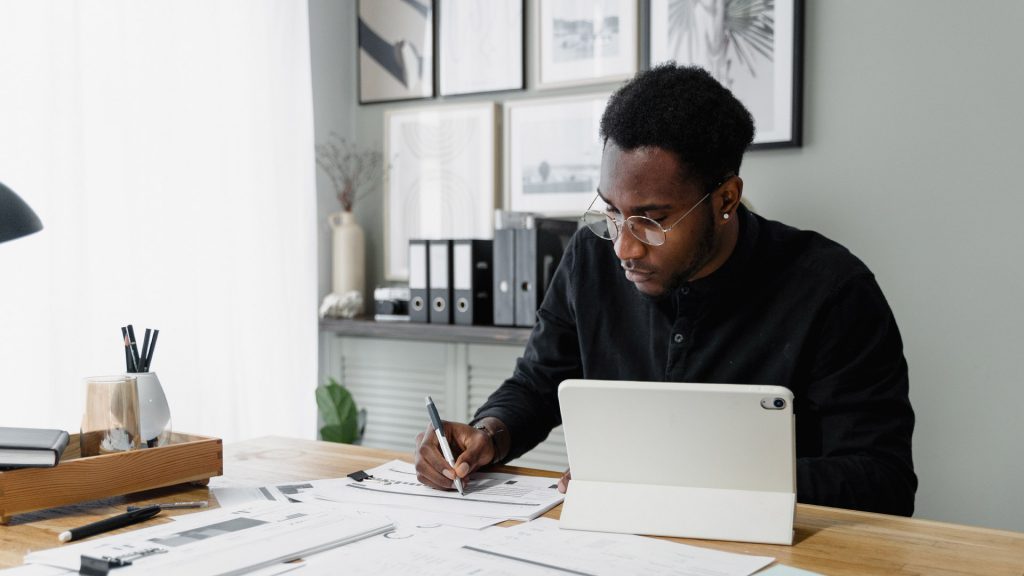 What does FreeAgent do?
Sends invoice and payment reminders
Expense tracking
Online estimates and templates
Payroll – automatically calculated PAYE and NI contributions
Insights and accounting reports
Self assessment and VAT filing
FreeAgent has also been awarded three awards in 2020 by Accounting Excellence, including Best Small Business Accounting Software of the Year – a testament to their user-friendly, practical features and dedicated UK support team.
Square
Introducing a versatile payment tool to your small business gives you the advantage of reaching your customers in more places, and driving more revenue through those varied channels.
Square enables a business to accept payments anywhere with a range of payment terminals to suit a variety of business needs.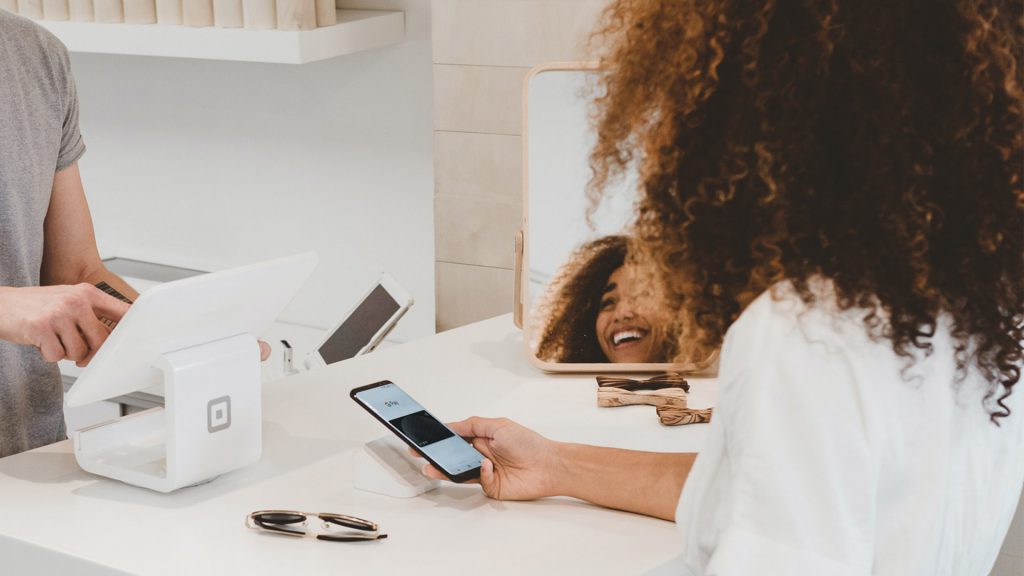 What does Square do?
Contactless payments and readers
Payments via phone, links, buy buttons, and QR codes
Online gift cards
POS and inventory management
Analytics and reports
Square is great for ecommerce, restaurant, and retail with dedicated POS software and hardware that will elevate and connect business operations. But with great payment options for sole traders and freelancers too, Square is a great choice for any small business looking for a streamlined payment solution.
Productivity small business tools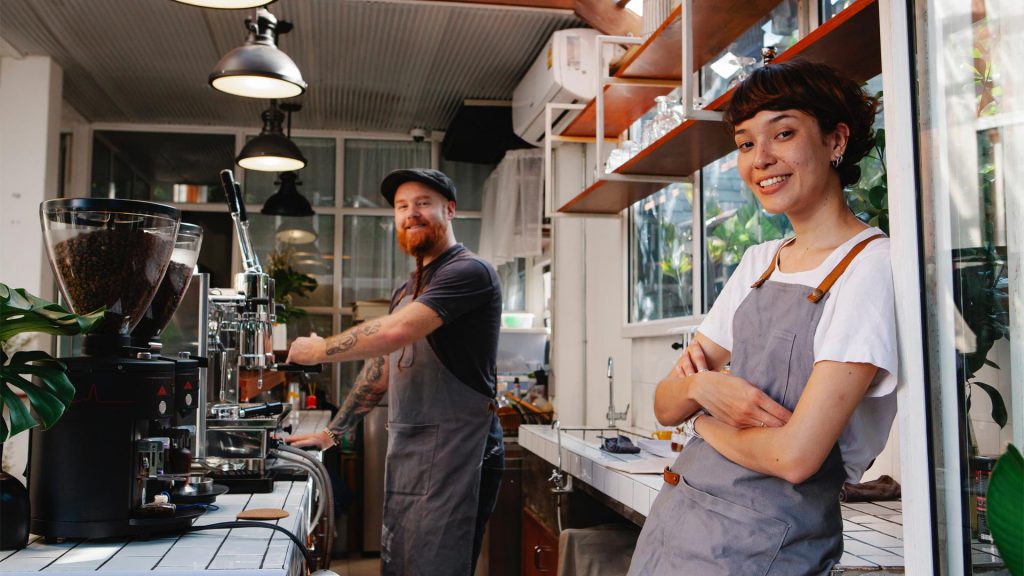 With the rise of so many digital business tools and applications, there are more and more ways for small businesses to increase their productivity. We've already explored how marketing, CRM, and finance tools can make their respective business processes more efficient, but what about the tools that are made specifically to boost productivity throughout the workplace?
The use of apps in the workplace has actually been shown to make employees more engaged – 86% of businesses using SaaS apps experience relatively higher employee engagement, and when your employees are more likely to be engaged, they're also more likely to be productive
Google Workspace
Google Workspace as a whole is a suite of collaboration and productivity tools that promotes an easier way of working and empowers businesses and teams to get work done, more efficiently and effectively.
Gmail, Google Meet, Google Calendar, Docs, and Sheets are all included with Google Workspace, alongside plenty more practical tools for day to day tasks.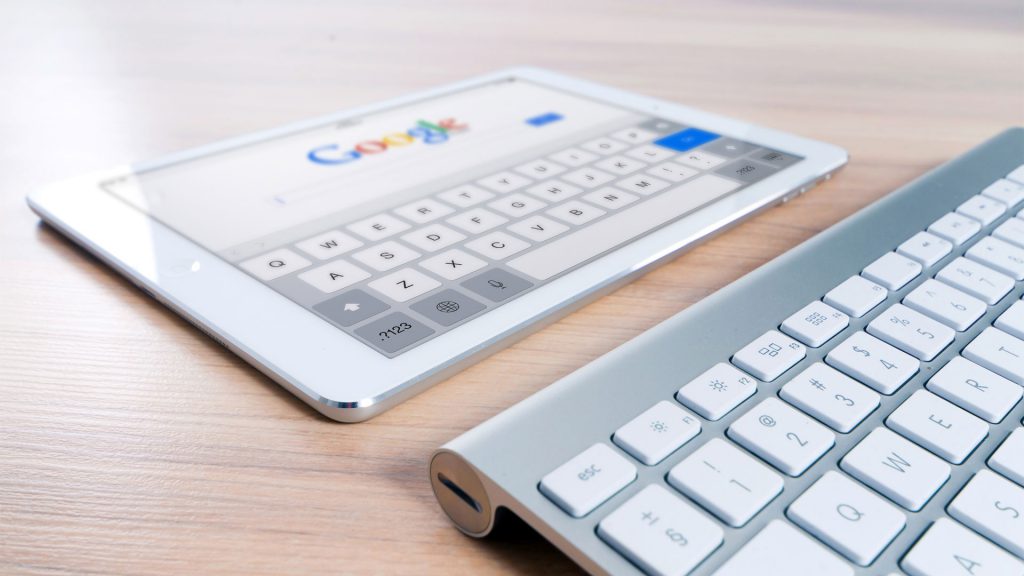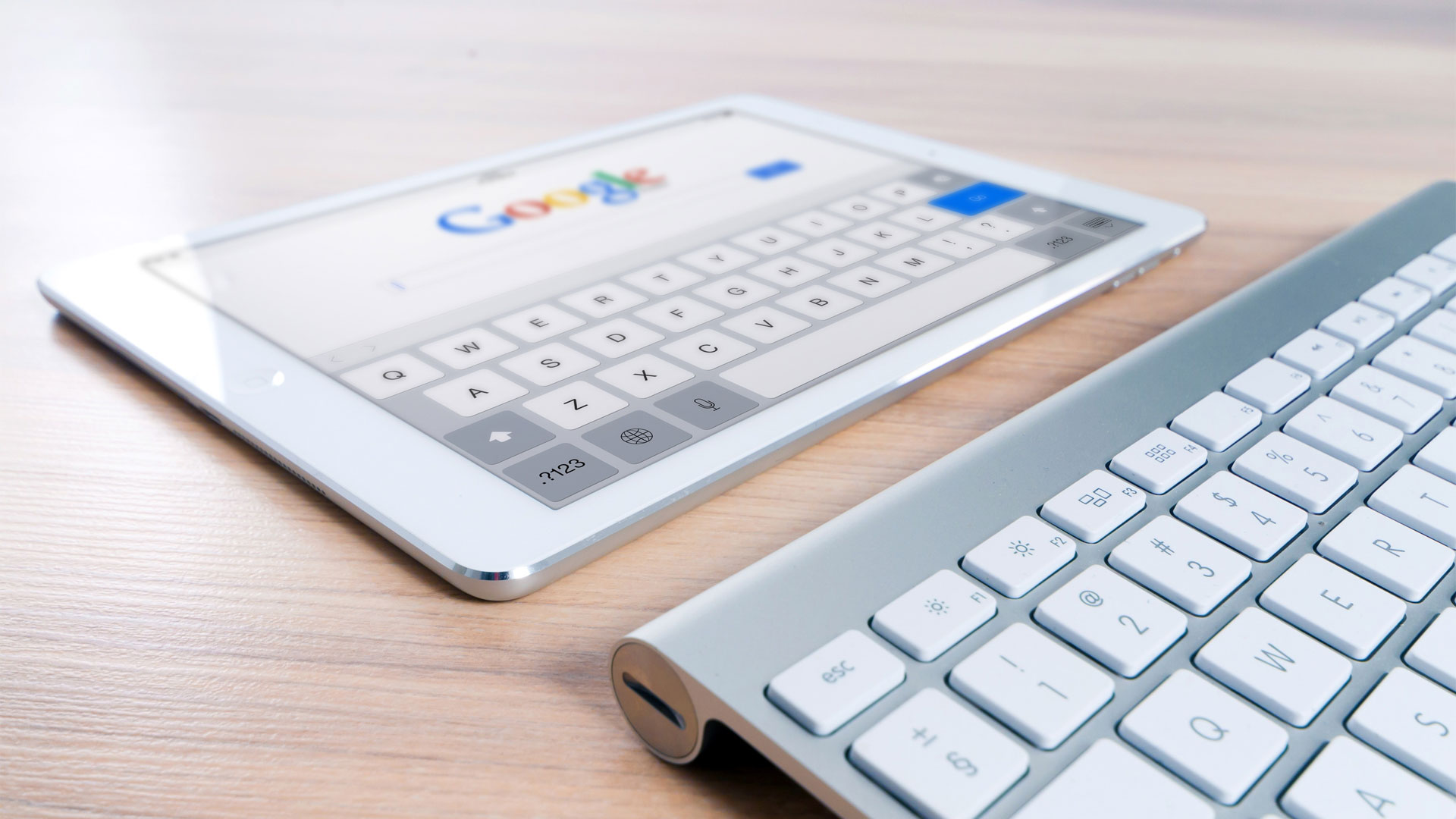 What does Google Workspace do?
Business email
Video conferencing
File creation, collaboration and sharing
Cloud storage
As a cloud-based software, Google Workplace tools mean team members can access their emails and files on any device, making it so much easier to get down to business from anywhere.
Collaborative files that can be shared and edited with ease also make working together more efficient – no more back and forth trying to remember which version is the most recent! This one's definitely a productivity boost for any small business.
Notion
Productivity in the workplace can really benefit from a small business tool like Notion. It's essentially a central workspace to store and share ideas, tasks, and data – an-all round project and information management solution.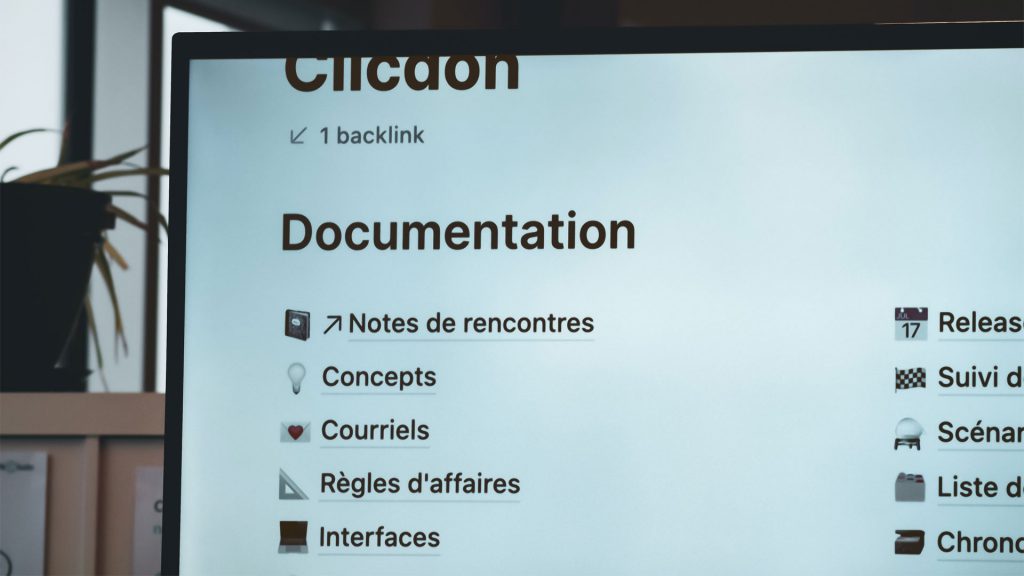 What does Notion do?
Consolidate work
Store notes and documents
Share and collaborate on tasks
Kanban boards, tables, lists, and wikis
This tool is great for all small businesses as it's easily scalable. Use it individually to keep track of personal tasks and projects, share with specific team members, or the whole workspace.
With Notion collaboration is easy and organization a given, so your team can reduce the time they spend chasing stats, documents, and team members and more time creating work that will drive business forward.
Communication small business tools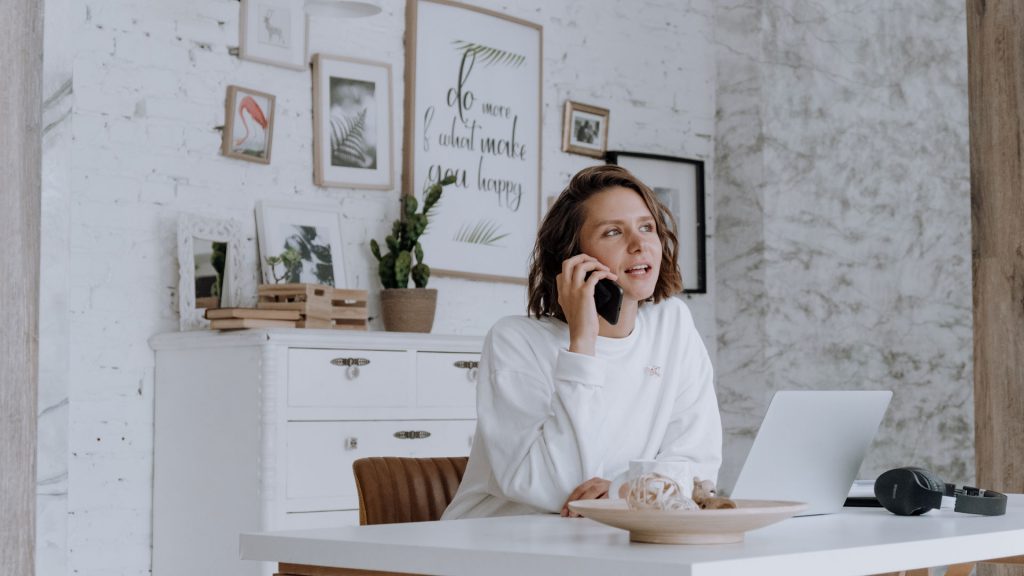 Effective and open communication is vital for any business, but in the past year and a half maintaining communication has been challenging for many as Covid-19 caused workplaces to close and move totally online. As such, digital communication tools have seen a surge in popularity for the ease with which they keep us all connected, no matter where we are.
But communication tools definitely shouldn't be overlooked as workplaces begin to open back up. With flexible working set to increase and communication essential to manage the constantly evolving business landscape, any small business can benefit from these popular tools.
Slack
Slack provides small businesses with a dedicated workspace to help teams communicate more easily and achieve more. Dedicated channels enable teams to discuss projects in chat format, making collaboration quicker and more organized than traditional communication channels such as email.
Real-time conversations also speed up processes and empower teams to be more active and stay in sync.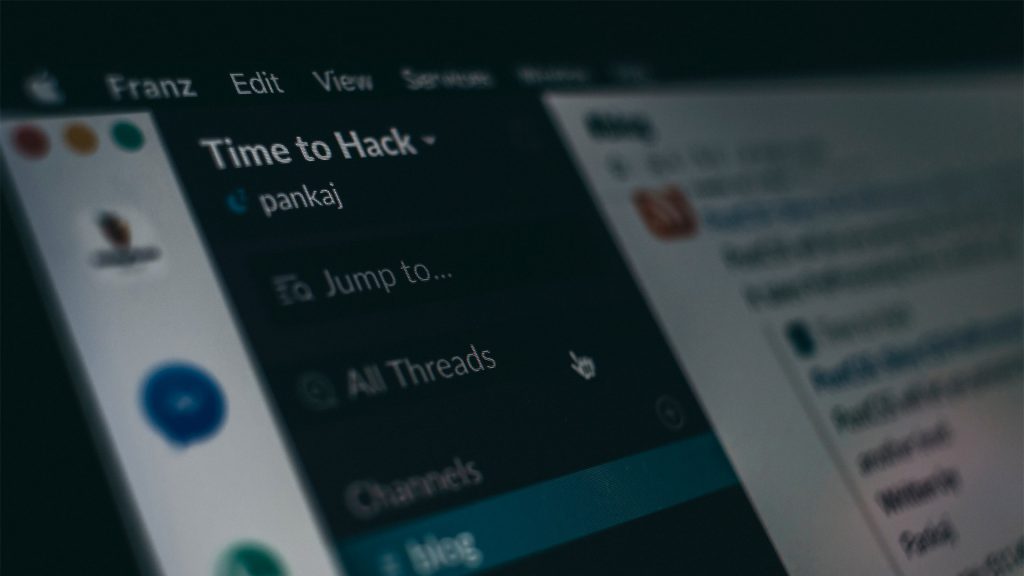 What does Slack do?
Dedicated channels for teams, projects, and ideas
Direct messaging
Collaboration across companies with Slack Connect
File and document sharing
Integrated video conferencing
With the option to open public channels for your whole organization or invite-only channels for specific teams and projects, Slack is a great solution to make sure that everyone stays up to date with what they need to know, when they need to know it.
Microsoft Teams
Microsoft Teams is another collaborative communication tool, part of the Microsoft 365 family. Teams is utilized in business to enable teams to chat, meet, call, and collaborate on one platform.
Teams is a great choice for small businesses of any size, anywhere giving employees a central place to communicate and bring work together – no matter where they are working from.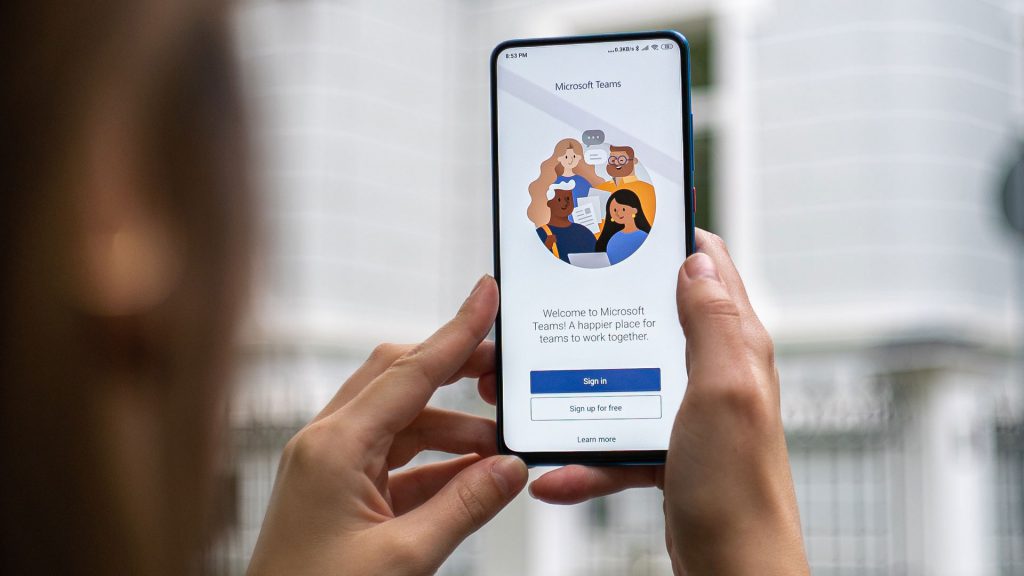 What does Microsoft Teams do?
Instant messaging
File sharing
Calls and video calls
Secure online meetings
Video conferencing
Screen sharing
Microsoft Teams can also integrate with a number of popular apps, so you can connect with your other business tools to enhance everyday work and make communicating tasks, documents, and workflows even easier.
Any one of our top 10 tools will be a great addition to a small business, but it's important to find out what works for you, your organization, and your team. Fortunately there are so many user-friendly small business tools available on the market that are easy to integrate and will help you to digitally transform your business from marketing through to accounting.
If you're new to digital transformation, now that you've checked out our favourite small business tools, take a look at our digital transformation blog post to learn more about why you should be putting them to use right now.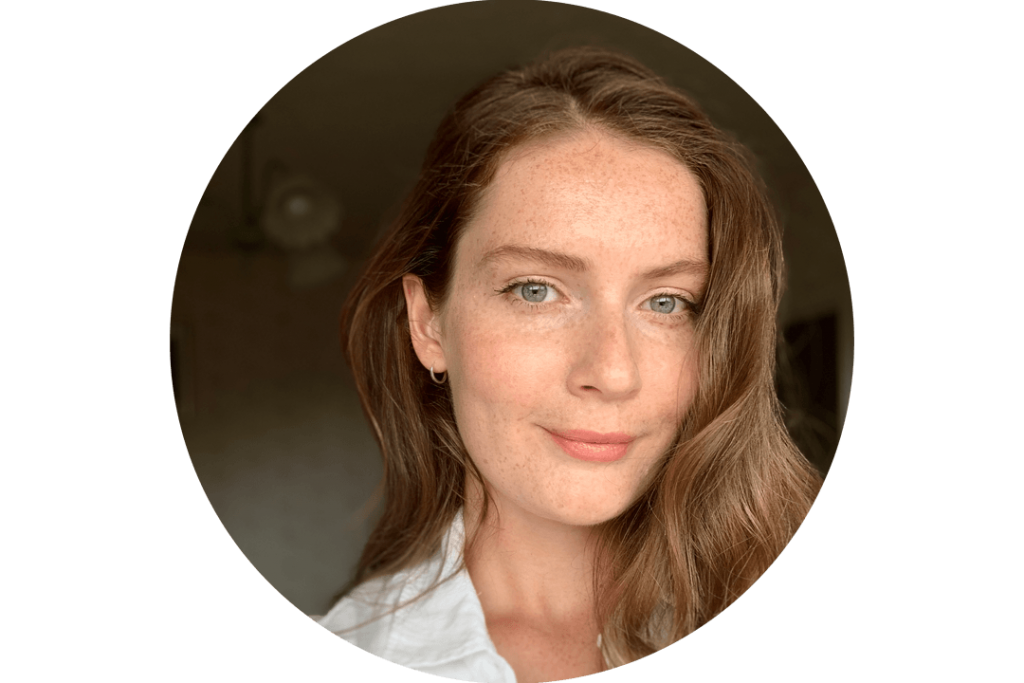 Amie McKenzie
Amie is a freelance copywriter with experience creating a variety of content across multiple channels.
Published on 30 July 2021