Social distancing is becoming less of an option for us all, so our attention is focussed on the software that allows us to work remotely. 
Now, more than ever, it's time to discover the best and most helpful Zoom integrations, and SaaS companies are playing a key part in transforming business-as-usual to remote working.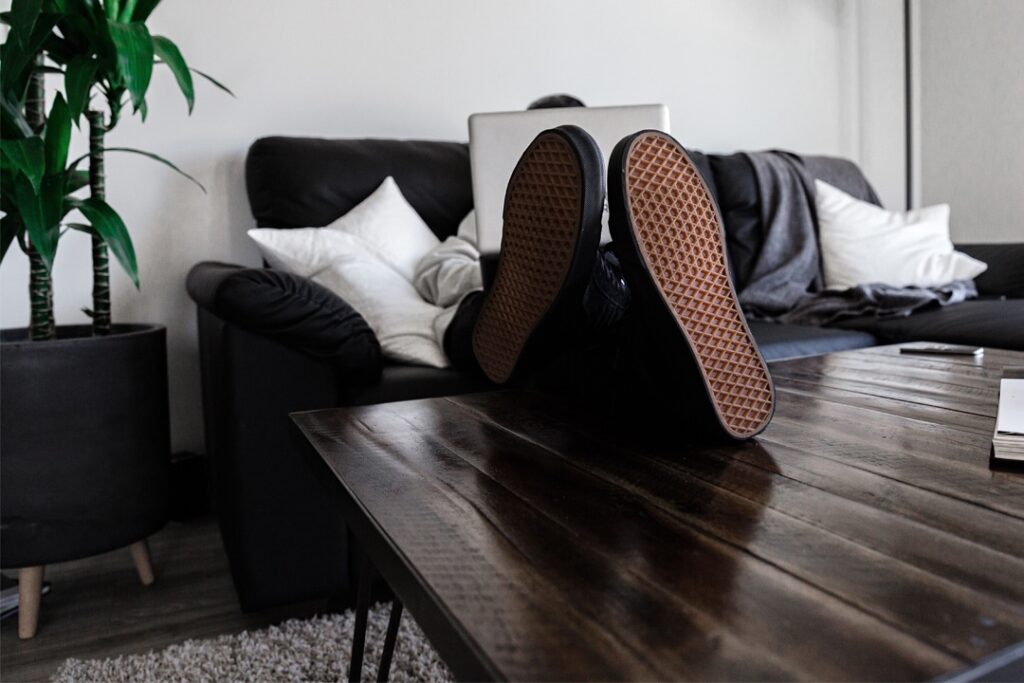 Working from home is a way to achieve a productivity peak for some of us
, while for others it's a procrastination gateway
. Regardless of which side of the line you are on, there are some simple steps you can take to make your remote work experience more enjoyable. 
Collaboration
As a proverb says – a problem shared is a problem halved. When you're in the same office as your colleagues, it's always tempting to sit together and run through the project collectively. 
Perhaps this option was not appreciated enough, until companies around the world shifted to a remote work model.
This is why it's extremely important for the productivity and transparency of your team to keep collaborating. Zoom integrations are here to help, let's look into the best of them that will keep your team together.
Slack
Whether you're a master of Slack /slash commands or just a beginner, this integration is a powerful tool for your team. You can start a Zoom meeting from Slack channel or a group message. You're also notified when someone joins or leaves a meeting. At the end of the call, the meeting summary and an option to share the meeting recording is delivered to your Slack.
Microsoft Teams
Microsoft Teams, similarly to Slack, takes care of the communication of the team or with your clients. Zoom integration enables additional settings in Microsoft Teams, allowing you to start and manage Zoom meetings without leaving the software.
Trello
Trello introduces themselves saying that they let you work more collaboratively and get more done. Create your private workspace, or share one with the team. Add, assign, and update tasks providing your team with high level of transparency. This all can be done directly from your Zoom chat. Plus, while there is a lot to do, having more done is a clear advantage.
Productivity

DocuSign
We've all been here… There is a document to be signed, the scanner is not working, and the printer is out of the toner again. Finally you get the copy on your table and put your signature on. Now the mission critical is to send the file. You grab your phone, open the camera just to learn that the light is wrong, the edges of the document are cut, and the font is blurred. 
DocuSigns takes this scenario out of the table, leaving on your desk(top) virtually signed documents that can be easily shared.
Pingdom
Business continuity is one of the key productivity pillars. It's easier to be efficient when you know your website and software are safe. Pingdom notifies your team when you experience a downtime and helps you to establish a root cause of the problem.
Evernote
Depending on your home office setup you might not be able to have a Zoom chat on one screen and to-do list on another. Evernote integrates with your Zoom chat and allows you to keep your notes and tasks in order.
Scheduling
Online or off, the time to meet is not always right. While offices and meeting rooms look empty, agendas and schedules are still full. Be one step ahead to reach your clients and manage your team's time…
When California went into lockdown, we were able to swifty assist one of the Big Four professional services firms in moving all of their appointments from face-to-face to virtual appointments. As such, they have been able to transition their business to virtual with no friction. 
Zoom integration is a no-brainer. We're not only committed to taking the scheduling hustle off of your back but also ready to future-proof your business by transforming offline bookings into online interactions.
Your team members might have different preferences when it comes to using a calendar – whether it's iCloud, Google, Outlook, Exchange or Office 365, Appointedd integrates with all major calendars.
View your entire team's agenda, schedule 1:1 sessions or group meetings, send reminders to make sure everyone attends and follow-up after the catch-up to kick-off your projects.
There is some more good news about Appointedd and Zoom integration. You can treat Appointedd as the integration hub for your business.
Tools that Appointedd and Zoom integrates easily with
Salesforce
It's time to close deals faster. Appointedd booking tools help you stand out of competition and make your meetings happen. Record your interactions as events in Salesforce and sync crucial customer information from Appointedd. Let all of your hard work pay off and lead to a Zoom meeting that will bring in some good news.
Google Calendar
Integrate your Google Calendar with Appointedd and thanks to our two-way sync you'll be able to see appointments made through Appointedd in Google Calendar and vice versa. Forget about double-booking. Authentication is immediate and your calendar is synced in moments. Let Appointedd superpower your Google Calendar Zoom integration.
Stripe & Square
Keep the cashflow going, even without face-to-face interactions and exchanging actual cash. Both Appointedd and Zoom integrate with Stripe and Square. This allows you to monetize webinars, online advisory sessions and build the best online experience for your customers, partners and team.
Need more? Zapier!
Zapier helps you to utilize Appointedd webhooks functionality and be creative with integrations that are needed to power your business. You're the best source of inspiration for your business to grow. One last tip – be sure to look into the plentiful actions that Appointedd and Zoom webhooks can trigger.
Published on 24 March 2020