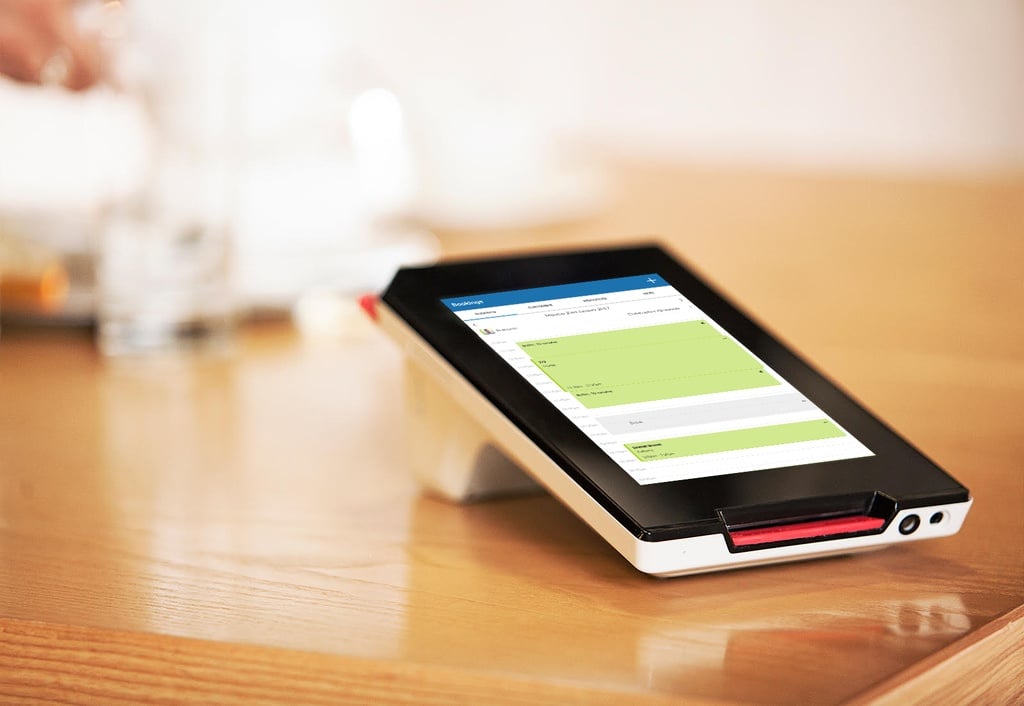 2016 was a year full of big, exciting things for us here at Appointedd, but 2017 is already gearing up to be even bigger and better with the announcement of our strategic partnership with AEVI.
AEVI, a subsidiary of Diebold Nixdorf, works with merchant banks and acquirers to provide their SME clients with a suite of value-added apps and SaaS tools in their Global Marketplace. Their mission is to be "the number one ecosystem for secure transactions and high quality, value-added apps and services" and to build an open ecosystem that provides business owners with "choice, flexibility and strategic value" – and we're delighted to be selected to play our part in that mission. Partnering with a company that cares about their clients having access to the best tools available for running their business is important to us since it's a guiding principle of our own approach to product development.
Thanks to the partnership, Appointedd has joined the ecosystem of AEVI's marketplace and we can now offer our online booking and scheduling services to over 500,000 businesses worldwide who use AEVI services, helping them to grow and giving them a competitive edge thanks to our progressive tech. The flexible nature of Appointedd's software, plus our unique cross-timezone abilities, made us a natural fit for AEVI, who have partners and clients across the globe. Plus, with our experience working with both small service businesses and multinational enterprise clients, we were in an excellent position to work closely with AEVI and ensure that the service we deliver is optimized for the end user.
Joining the ranks of AEVI's Global Marketplace payment platform means that Appointedd will also be available on AEVI's Albert device: a portable (and super secure) SmartPOS device designed to allow business owners to take payments and access a variety of business management apps, such as our own scheduling tools, without being shackled to a counter. AEVI's Global Marketplace is also accessible on BBPOS's Sofia device, whose users have the chance to use Appointedd for their scheduling requirements directly from their POS terminal.
Our aim, as always, is to support businesses and help them do what they do better, quicker, and more efficiently. This partnership with AEVI is a fantastic opportunity to do just that for a whole host of businesses who may not have found us before but who will now quickly reap the rewards of our system. Not to mention, the partnership gives us another welcome chance to stretch our muscles working with a multinational enterprise client, facing the exciting challenges of providing high-quality time management solutions on a grand scale.
We always jump at the opportunity to scale with other ambitious and innovative companies, and it's an honour that our product is seen as best in class by companies like AEVI who are inspired to collaborate with us to develop exciting new opportunities, both for our own businesses and for those we help to grow with our technology. We're looking forward to what the future will bring as our partnership with AEVI continues, and for the next big collaboration in Appointedd's stars. Stay tuned!
Published on 25 January 2017