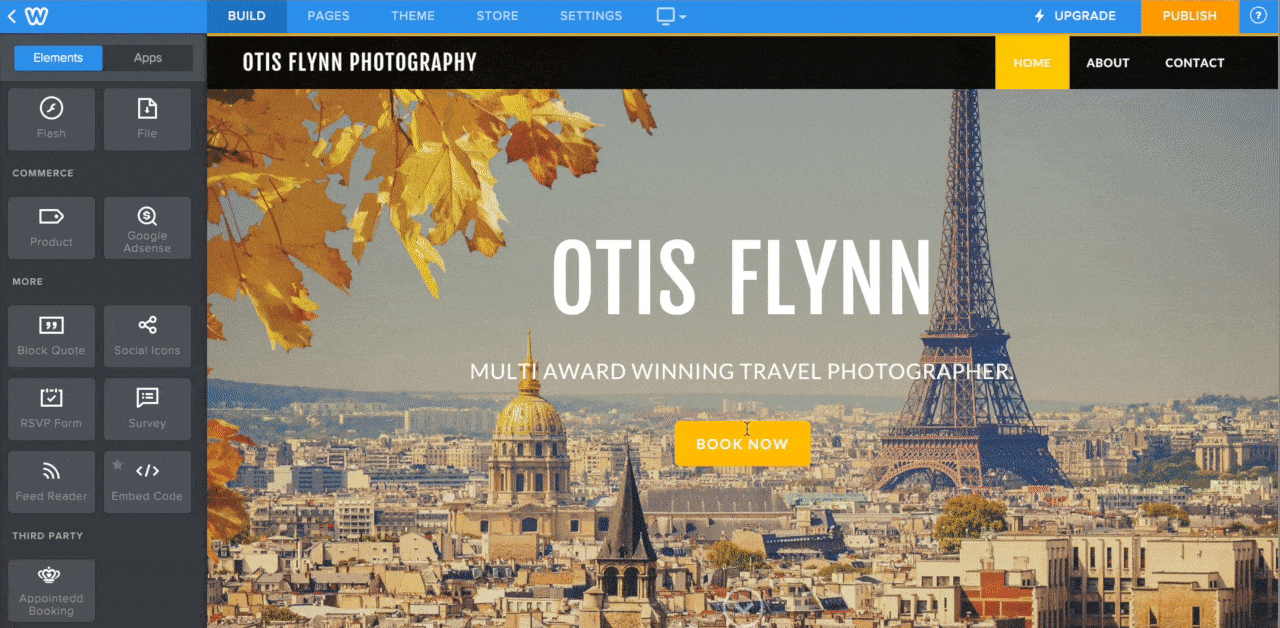 On the tenth day of Christmas…
Weebly is the world's easiest web builder, trusted by 30 million people all over the globe and can be used for virtually any kind of business. Appointedd integrates with Weebly, which means that it's super simple to start taking bookings directly from your Weebly site.
Taking bookings from your website is an effective way to convert more visitors into paying customers, and because the integration makes it so easy to simply drag and drop an Appointedd booking app onto any page of your site (just like you would a photo) you can start taking bookings in a matter of minutes.
To get Appointedd for your Weebly site, simply go to the Weebly App Center and connect to your Appointedd account, then just drag and drop it onto the page. You can find a step-by-step guide to this on our support article.
And if you'd like some more tips on how to optimise your Weebly site for conversion, check out our blog here.
The 12 integrations of Christmas
A partridge in a pear FreeAgent
Two turtle doves taking bookings from their Facebook page
Three French hens using Quickbooks and Appointedd to make bookkeeping simple
Four birds calling customers back with SugarCRM and Appointedd
Five golden calendars, all synced with Appointedd
Six geese taking bookings from their WordPress website
Seven swans managing their team with OrangeHRM and Appointedd
Eight maids taking bookings at their Epos Now point of sale
Nine ladies making accounting easy with Xero and Appointedd
Eleven pipers taking Stripe payments with Appointedd bookings
Twelve drummers planning band practice with Doodle and Appointedd
Published on 22 December 2016