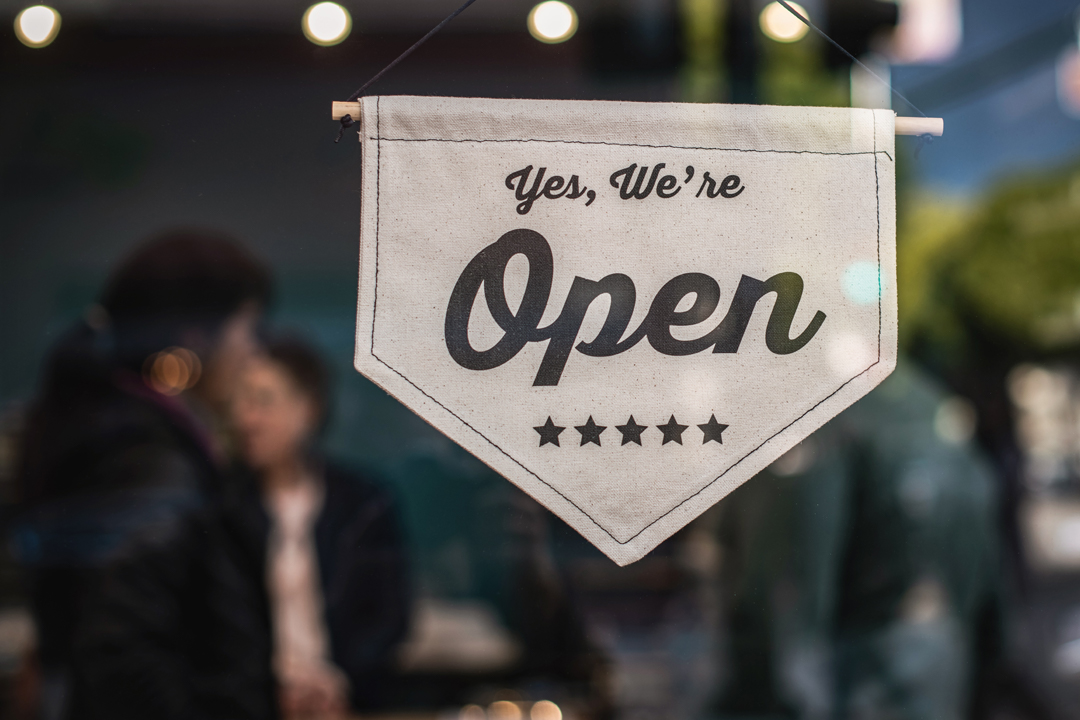 COVID-19 hit the business sector hard, and world-wide lockdown forced retailers to close stores, furlough staff, and map out strategies to adapt to the 'new normal'. Join Appointedd's retail webinar to retrospect this time with us.
Given the UK Government announcement that retailers can reopen their doors on June 15th, Team Appointedd thought now would be a good time to get together with some of our retail clients to discuss the impact of COVID-19, and what it means for the future of retail.
In our retail re-emergence from lockdown webinar, Appointedd CEO Leah Hutcheon was joined by our friends from Mamas & Papas, Moss Bros, and Furniture Village. Topics discussed included:
COVID-19 impact on the market 

How online booking allowed retailers to kept customers engaged

What the #newnormal of retail will look like

The future of virtual services when retail returns to normal
COVID-19 impact on the market
A 75% drop in bookings
Starting here at Appointedd, the impact of COVID-19 was huge. Leah took us through the drop in bookings across the sector, a 75% decrease between early-March and mid-May 2020. While a drop like that is bound to have an impact on the business, Leah said she felt Appointedd was in a fortunate position by working so closely with the retail sector – one of the sectors where the impact of COVID-19 was felt hardest. That allowed Appointedd to see what was happening early, track the changes, and put plans in place to mitigate the drop – to the point where we're now only 20% off our pre-COVID-19 booking level.
How online booking helped retailers prepare for reopening
Fuel in the tank
Since the UK Government's recent announcement on reopening, the retail sector's attention has turned to June 15th. Moss Bros have plans in place to reopen locations across the country, and Ian Shaw, the Moss Bros Retail Director, talked us through how their online booking process, supported by Appointedd, had put them in a stronger position to reopen. Given they were able to take bookings throughout lockdown and have customers coming instore from day one of reopening, Ian felt they had fuel in the tank – that online bookings had provided them a level of guaranteed income and a safe store environment that would allow them to hit the ground running.
What the return to stores will look like
Giving customers confidence
With the vast majority of retailers aiming to reopen on or around the stated date of June 15th, Furniture Village is in an almost unique position – they're open already. They were the first in their industry to reopen, because Commercial Director, Charlie Harrison and his team had been working hard during lockdown to get them ready. On what it's like to have customers back in store in the 'new normal', Charlie said the reaction was extremely positive because customers could tell they were being taken care of. Charlie detailed the steps that Furniture Village had taken to ensure customers felt safe. returning to stores, including investing in visors for every staff member, offering temperature checks to every customer walking through the door, and using appointment booking to ensure customers felt confident stores won't be overly crowded or there would be no long queues when they visited.
The future of virtual services when retail gets closer to normal
A combination of virtual and more exclusive in-store services
Given stores across the country will be reopening soon, our webinars attendees wondered what the future might look like for some of the virtual services retailers have been offering since lockdown began. Mamas & Papas felt confident they would continue with the new hybrid model of online and in-store retail. Retail Consultant, Marcus Appleton said it would be a shame to waste customers' new-found comfort with technology like Zoom. Mamas and Papas' Virtual Personal Shop has been a real revenue driver across every single store, and their first online Parent to Be event, facilitated by Appointedd, was fully booked in 15 minutes. They then doubled it's booking capacity and that was fully booked again in 24 hours. In combining virtual services with more exclusive in-store visits, where customers can book out the space and enjoy almost free rein of the store, Marcus was confident the future of omnichannel retail looked bright.
Right now the UK retail sector is in planning mode for reopening, and through collaborative conversations and partnerships with some of the UK's best known retailers, Appointedd believes the team has a good understanding of what the 'new normal' of retail looks like – a balanced blend of virtual and in-person experiences.
Appointedd is helping retailers improve their omnichannel approach, using our Shop Safely tools and processes that make customers feel safe in when engaging with the brands they know, love and trust.
Download our full retail re-emergence from lockdown webinar to see what changes the leaders in retail have made during lockdown, and are making as they get ready to reopen.
[ninja_form id=38]