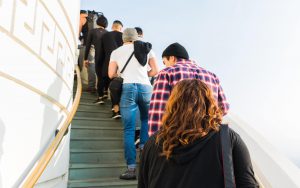 Although it's often joked that the people of the UK love nothing more than a good, orderly queue, nobody enjoys them really. They're a drain on time, they put unnecessary pressure on your staff, and they scare off prospective customers.
While retailers have long made it their mission to bust queues, the entire industry is now going to have to ramp-up their queue management efforts – according to new UK government guidelines, unnecessary queuing isn't compatible with a safe return retail post-lockdown.
In this blog post, we'll cover:
What the new government guidelines say about queuing

The impact queuing has on your business

How Appointedd's

queue management software

can help you bust queues, drive revenue, and reopen safely
Let's start with a quick overview of the new government guidelines.
What do the new government guidelines say about queue management?
Queue management is a big focus of the new government guidelines on safely reopening 'non essential' retail outlets, and it's not hard to understand why.
In a world where large gatherings of people increases the risk of virus transmission exponentially, a long line of frustrated shoppers in an enclosed space is a social distancing nightmare.
Retailers now have a duty to make sure queues are tightly controlled. Under the new government guidelines, stores are expected to:
Do all they can to keep queuing to a minimum

Make queue management central to their social distancing efforts

Use of outdoor spaces where possible if queuing can't be avoided
Simply put, if you can avoid having your customers queue up, either inside or outside your store, you should.
What impact does queueing have on a retail business?
The impact of queuing on any retail business, even before COVID-19, was largely negative. 89% of us have left a store because of large queues, with 65% admitting going straight to a rival store to get what they need.
The impact of queuing in post-lockdown retail is serious, widespread, and hard to quantify. That's because queuing doesn't only affect the safety of your store, staff, and customers – it also affects your neighbours.
In the new normal for retail, any unnecessary gathering of people presents a problem. Not only do queues increase the risk of spreading the virus within your premises, they also risk:
Queues spilling over to neighbouring retailers

Putting their staff and customers at risk

Endangering passersby and the wider public
With so many competing factors for retailers to consider, the best solution to the queuing problem is also the simplest: Avoid them.
How can Appointedd's queue management software help you bust queues?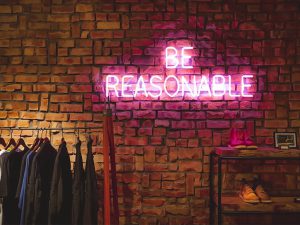 At Appointed, we really hate queues. Minimizing queuing is one of the things we're most passionate about, which is why we've developed the technology to help retailers do just that.
Our take is that we need to banish the queue, now more than ever. The best way to do that is by taking a robust approach to queue management with smart appointment scheduling technology.
In the new normal for retail, we simply can't have streams of people coming out of each store and making it really difficult to get around safely. Not only does it put people's health at risk, it destroys the customer experience.
If your customers are having to dodge around fellow shoppers to maintain their distance, or take their position at the end of a huge line in an enclosed space, they're very unlikely to want to stick around and spend their money with you. More likely they'll never be back.
Now compare that with the customer experience powered by Appointedd's queue management software. Instead of walking into an unsafe environment, customers book appointments for a store visit online, and appear at the time of their appointment. This allows you to:
Control the total capacity of your store and maintain social distancing

Process order collections safely with bookable click and collect slots

Allow time in between store visits to minimise contact among customers

Know exactly

when

customers will visit,

how many

will visit, and manage queuing proactively 
By scheduling customer visits, retailers can remove the uncertainty associated with queueing, guarantee the safety of their customers, and deliver a safer, more enjoyable shopping experience.
Bust queues and reopen safely
A safe reopening means retailers taking a hardline on queuing: they're not safe, they're not secure, they're not happening.
COVID-19 is forcing everyone to change habits and ways of doing things, but busting queues is a change that will not only help you reopen and adhere to government regulations – it will also improve your customer experience long-term.
Hear how Moss Bros., Mamas & Papas and Furniture Village are busting queues with intelligent instore appointment booking. Download our webinar today:
[ninja_form id=38]