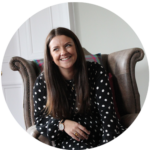 To our clients, partners, and friends, 
The Appointedd family is growing, in more ways than one. 
It might be coming to the end of our financial year, but we're at the start of a new chapter in the life of the company. Since the beginning of 2019, we've more than doubled the size of our online booking and scheduling team, and we're not stopping at that. 
We've recently hired in our account management, sales, and development teams, and in the next month or two, we're aiming to add some new faces in key roles across marketing, operations, and SME. 
When I first joined in 2017, our sales function was me, Leah – our CEO – and a whole lot of hustle. Recently, we have tripled the sales team in just three months in order to support our growth. We've onboarded some fantastic new clients from key markets in the UK and the US, and having recently launched our first commercial deal in Australia, we have our eyes set on expansion down under. Watch this space!
We've also grown the marketing team in key areas, making real headway with event marketing and SEO, and are expanding our reach all the time. It's been incredible to see what such a small team has been able to achieve so far, and how they'll continue to drive us forward as we grow.
As the Head of Business Development, this growth is particularly exciting for me and I can't wait to see what massive strides we take in the next 12 months. Although, for the next few months I will be cheering from the sidelines rather than leading the charge. You see, I'll be taking a step back from Team Appointedd for a little while, to spend some time with a team of my own. From April, I'll be on maternity leave and I'm expecting things to look pretty different when I return. 
I'm delighted to be (temporarily) leaving the company in such a healthy place, with such an incredible team at the helm. While it feels very strange to be stepping back, I can't wait to return and see the huge progress we've made – and bring the newest member of Team Appointedd along for a visit. 
If you'd like to keep in touch, please feel free to connect with me on LinkedIn. 
And if you're interested in the ways Appointedd can help grow your business, schedule a chat with our wonderful sales team. 
Wish me luck!
Ashley Jones,
Head of Business Development
ashley@appointedd.com 
Published on 27 February 2020