You know and love our microsites but we're about to make you love them even more. Greg, one of our developers, has been pedal to the metal, working hard to launch some great new customisation features.
Our new fully customisable features include:
The ability to choose how your sidebar displays, either left, right or off which centres your content
A new star review rating system instead of the original love heart
An overall cleaner minimalist design
Turn off your map, image slider and opening times (for those not constrained by things such as time)
Hide offers and prices
A customer can select which member of staff they would like to see
Turn customer notes on or off
Custom css, to make a microsite your own
Service and category ordering using a drag and drop method
If you're already an Appointedd customer using our online booking system you can update your settings here and if not, you can sign up here.
And if that wasn't enough we're excited to introduce to you our newest style… Introducing our new Fixie microsite theme (woo inside)…
The world is vastly optimistic in the round glassed eyes of all hipster, life floats on by and their gravity defying moustaches sit comfortably breaking the laws of physics.
Sipping the world's best coffee, the finest ales and wearing only the most fashionable clothing, it can be hard to please the usual hipster.
Despite this, we have decided to try.
In the form of the Hipster Microsite.
Why 'Hipster' you ask?
Well, this is more of a company codename. The theme is actually called Fixie as we feel these new sites will blow away even the most discerning customers and our customers customers.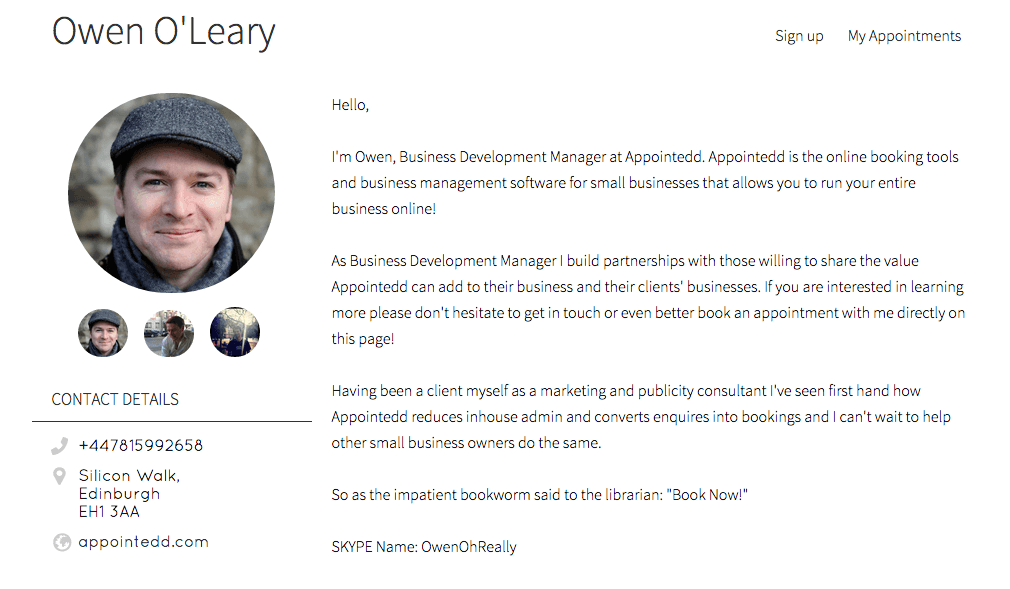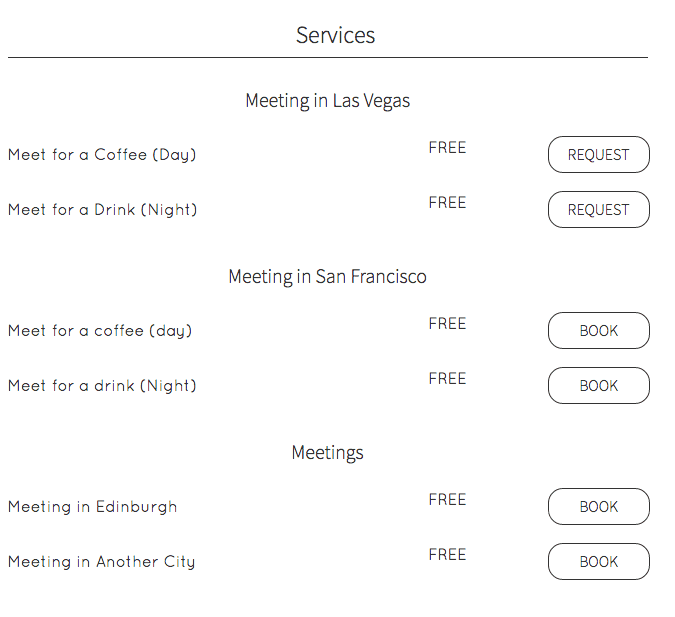 For those who are currently a customer, if you fancy becoming a hipster, the easiest way for you to switch over to the new look is by going to setup.appointedd.com/login and enter your login details.
This will land you on the profile setup stage, select Fixie as shown below in red and click 'Save and Continue'. Now you will have your own Hipster Mircosite! Congrats!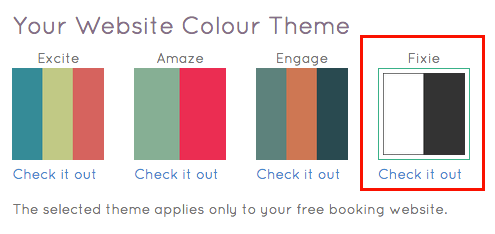 Published on 24 April 2015