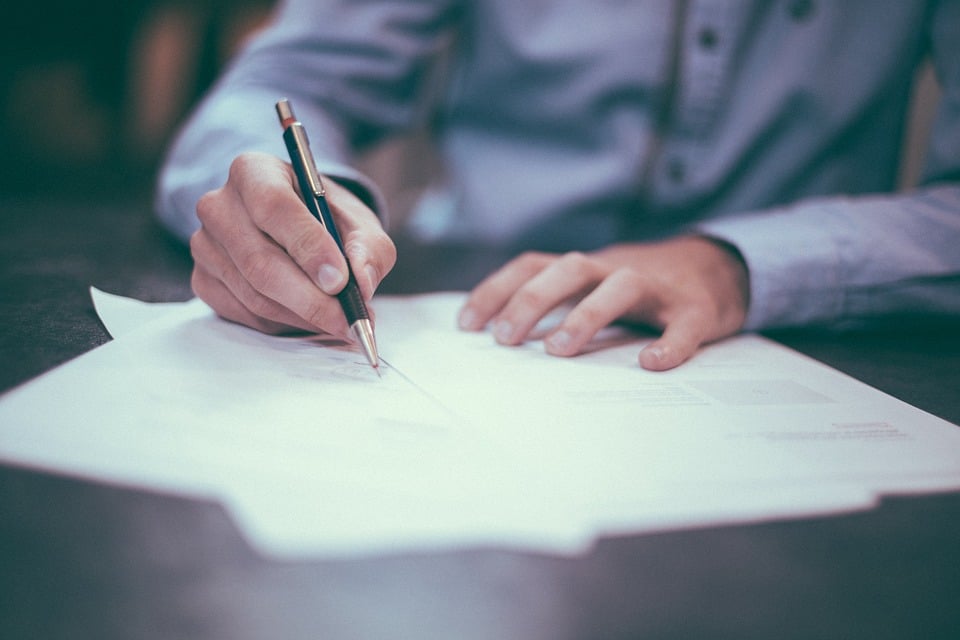 Did you know it takes an average of 8 cold call attempts to reach a prospect? And, did you also know that 80% of sales require 5 follow-up calls to seal the deal? If you assume the average length of a phone call to be between 10 and 15 minutes, that means every salesperson on your team might have to spend up to three and half hours on the phone to close a single sale.
With so much dedicated time and energy already going into sales, there is literally no time to lose when it comes to managing the productivity of your sales force. Boosting the performance of your sales team and driving even more sales comes down to whether you would rather your team spend their time doing what they do best (selling!) or time-consuming admin and busywork. Yeah, we thought so.
Businesses with a global sales force are recognising more and more the power of technology, allowing them to automate time-consuming processes and free up much needed sales time. Not to mention, with growing demand from consumers for convenience and choice, embracing the fast-paced nature of online tools can put businesses ahead of the pack.
Naturally, we are of the opinion that top quality, flexible online scheduling tools are the best way to streamline your sales team. This is why:
Support your team
If you provide your sales team with support in the form of sales enablement resources, getting the essential knowledge over to them when they need it requires planning. IDC defines sales enablement as "The delivery of the right information to the right person at the right time and in the right place." The right time being the key phrase for us here.
How can you ensure your sales force has access to what they need at the exact time they need it? Make it bookable! By providing a fast, straightforward way for any salesperson on your team to book their briefing on a particular product, for example, allows that resource to make the most efficient use of their time. It also improves the overall time management of the sales enablement department, boosting efficiency from top to bottom.
Drive sales
Online booking is not simply a way of streamlining internal operations, it is also a powerful tool for lead conversion and closing sales. How so? I hear you ask.
Appointedd users often report that they find online booking gives them a really effective call to action to add to their promotional efforts, one that offers a convenient next step for their customers. We find that this is also the case when the online booking tools are linked from the end of a follow-up email, for instance.
With the majority of sales requiring up to five follow-up calls, offering prospects the opportunity to book their preferred time reduces the risk of wasted time by calling when they are unavailable. Not only that, but it improves the quality of the service the client receives: by handing over the power of choice, your sales team can distance themselves from the reputation of the 'pushy salesperson' while still closing the deal.
Automate follow-up contact
Although a fully automated approach to sales is unlikely to be effective, considered application of automated triggered comms can save your sales force hours of time that can, in turn, optimize their phone hours for focused selling. Imagine, for instance, that a prospect receives a follow-up email within minutes of getting off the phone with a rep, giving them further information about the product and offering the chance to book another call. Meanwhile, the rep has already jumped on another call, secure in the knowledge that they are still maintaining contact with the previous prospect.
Manage a global sales force with ease
Managing a sales team based in a single location is demanding enough, so trying to coordinate between teams in multiple locations around the world is a real challenge. Thankfully, Appointedd's multi-timezone scheduling functionality (the first of its kind, by the way) allows an entire global sales team to operate from a central hub, where each individual calendar is visible alongside the rest of the team, no matter where they are in the world.
The flexibility of the system means that every resource on the system can operate in their own timezone, independent from the rest of the team. And being seamlessly bookable in any timezone makes internal coordination across timezones easy, as well as always having someone available to talk to prospects anywhere in the world.
---
By prioritising time management and reducing avoidable admin and logistical legwork for your sales force, it's possible to maximise the productivity of the team by a wide margin. And if you need to crunch the numbers, take our business calculator for a spin: with just a few averages it can give you the projected impact of online booking on your business. Give it a try!