The world of online tutoring is growing rapidly and therefore is a great option for anyone looking to pursue a full or part-time career in education. 
Many students are turning to online tutoring as a way of enhancing their education, learning new skills, and enjoying flexible learning environments. As a tutor, you'll need to be aware of what your students are looking for and the best ways in which you can deliver your online learning. In addition to being a tutor you will also be running your own business – marketing, finance, customer service, and the rest will also be part of your day to day job. 
While there is a lot to consider, with online tutoring continuing to grow as an industry there are plenty of resources and tools available to help you achieve success as an online tutor.
Table of contents
A growing industry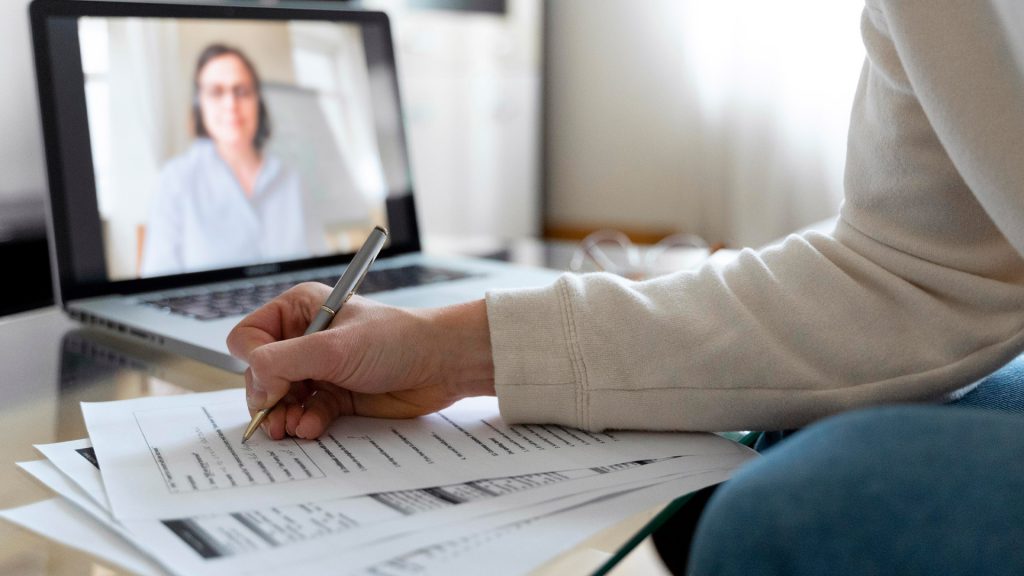 Online tutoring as a service is experiencing a surge in demand on the back of the Covid-19 pandemic, something set to continue with the global online tutoring market expected to expand at a compound annual growth rate of nearly 16% in the next seven years. 
With a definite demand already, and predicted opportunities for growth, online tutoring is a stable and secure career choice – whether you're looking to subsidize your current job with part-time tutoring or make the move to a full-time career. In addition many tools are now available to make online tutoring even easier, with software and apps developed specifically to help increase student engagement and help you deliver results. 
That's not to say it doesn't have its challenges. Growing industries are often saturated and therefore high in competition, but if you're willing to put in the work then you are sure to reap the rewards as well. 
Benefits vs. challenges
Before we get into the nitty gritty of how to become an online tutor, here are some of the benefits and challenges to consider ahead of starting a career in online tutoring.
Benefits:
Demand – many students are now choosing to learn online as a way of gaining additional qualifications and accessing more learning options.
Flexibility – be your own boss and control the hours you work. 
Work from anywhere – the ability to tutor remotely saves you travel time and significantly reduces your overheads.
International students – online learning can be accessed by students around the world via the internet, meaning your potential customer base just got a whole lot bigger!
Creative freedom – as your own boss you have the freedom to design your own courses, learning content, and lesson plans. 
Efficiency – online tutoring tools enable you to share documents, files, and other information easily and efficiently. Lesson recordings and digital documents give you a range of resources to pull from whenever you need to. 
Challenges:
Competition – as a popular career choice, there can be a lot of competition with other online tutors. It's important to find your niche and hone your skills to deliver the best service for your subject area and style of tutoring.
Engagement – learning online is great for some, but other students may find it difficult to engage with the lesson depending on how it is delivered to them. Good student engagement will be the key to your success so be prepared to adapt to your student's needs.
Technology – online tutoring depends on you having a good working knowledge of IT and other digital tools, as well as a good internet connection for both you and your student to avoid lesson disruption. 
Self-promotion – as a business owner as well as a tutor you will need to market your services effectively in order to see a return on your investment. 
How to become an online tutor in 7 steps
When venturing into a new career it can be daunting and difficult to know where to start. With this in mind, we've put together 7 steps to get you started on the road to becoming a successful online tutor. 
1. Find your niche
Private tutoring is a lot more accessible as a career choice than traditional classroom teaching as it requires less formal qualifications. However, a deep understanding and knowledge of your subject area is essential and as such, study of your subject to degree level is common within the industry. Knowledge and passion for a particular subject is a great starting point for narrowing down your niche and finding what you want to specialize in. 
Although you may specialize in tutoring a particular subject or skill, identifying where your specialist knowledge is within that subject will help you to sell yourself and deliver specific, tailored learning content. 
2. Find your audience
As the saying goes, 'if you sell to everybody, you'll sell to nobody'. This is why step one is essential, as well as understanding who your audience is. Once you've narrowed down your niche you can begin to research and understand who your customer will be based on what you can offer. For example if you specialize in a language, your customers will not be native speakers of that language. This is important to understand as later on it will help you to market yourself to the people who are more likely to engage with your services.
Here's a few things to think about when defining your ideal audience:
Who are they? Age, gender, education level
What do they do?
Where are they from?
What are they interested in?
What do they want to achieve?
Answering these questions will give you a more concrete idea of who your customer is and therefore how you can help them. Remember, engagement is key to online tutoring so a thorough understanding of your audience will help you to meet their needs – a win, win for you and your students. 
3. What is your USP?
Your USP (unique selling point/proposition) is what is going to set you apart from the competition. Ask yourself what it is that makes you different, what is it that you can offer that your competitors can't? 
This may sound daunting but it could be as simple as your teaching style, the combination of tools you use, your area of expertise – the possibilities are endless! It is useful to research your competitors as well to find out what they are offering and identify any gaps in the market that your skills, knowledge, or services could fill. You just need to make sure you're crystal clear on what your USP is so you can communicate it effectively to your target audience. 
4. Choose your tools
As an online tutor you will need a selection of tools at your disposal to deliver your lessons successfully. Of course a computer, laptop, tablet, or mobile device is essential as well as a stable internet connection as you will be working online. In addition though, there are a whole host of digital tools at your disposal to help you develop, deliver, and level-up your online tutoring business. 
What tools are available?
Video conferencing e.g. Zoom
Interactive whiteboards
Online booking systems e.g. Appointedd
Video recording
Learning Management Systems (LMS) e.g. Blackboard
The tools you decide to use will depend on your number of students, preferred teaching style, course materials, budget, and more but with so many accessible and affordable options available you'll soon find what works for you. To find out more about the kind of tools available for online tutoring, have a read of our blog post of 9 online tutoring tools for successful education services. 
5. Creating your content
So you've found your niche, audience, USP, and the tools to support how you teach, but what are you going to teach? Creating your courses, lessons, and resources will give you structure and materials to work from and also share with prospective students looking to see if you're the right tutor for them.
A working knowledge of current curriculums is advantageous to help you understand what level your students are working to, but really you have the freedom to design courses and create content that you are confident in, and enjoy teaching. When creating your lesson plans and content, think about the medium you would like to deliver it in, how engaging the content is, and also the structure of your lessons and courses. Some online tutoring tools (e.g. LMS) are also equipped to help you design course materials with templates and other useful features to get you started.
Why not try…?
Videos
Powerpoint 
Images
PDFs
Interactive software
Documents
6. Sell your services
With an understanding of who your audience is and your services and content ready to go, now is the time to sell yourself and secure your first students. As an online business, digital marketing is an efficient, affordable, and effective way of reaching prospective students. There are many platforms and channels you could use, here are a few to consider…
Tutoring and job platforms:
Tutoring platforms like Superprof are great ways to reach a huge audience on a platform designed for students searching for exactly what it is you do. Create a profile and connect with 1000s of potential students across a global network.
Other channels:
Social media is an instantaneous and affordable way of getting your tutoring services visible online. Use your platform to share what you do, insights, links to other resources, and booking. Most platforms also now offer business accounts as an option to help you track engagement and promote content.
As you will be connecting with students online rather than in person, you'll need a reliable and efficient way of securing bookings and getting paid online. A system like Appointedd gives you a platform to share with prospective students looking to find out more and book your services. It can also take payments, manage your schedule, and integrate with the tools you use. 
Although a website is not essential to get started, it may be something to consider as you establish yourself and grow as an online tutor. A dedicated website will allow you to share in detail exactly what it is you do, outline your courses and rates, and integrate with your other channels such as social media and a booking system.
7. Next steps
Securing your first students is a huge achievement – but what's next? To be successful as an online tutor it's important to continually find new students and encourage repeat custom in order to sustain yourself as a business and progress in your career. 
As an online tutor, the services you offer don't necessarily guarantee repeat business – if you do your job well hopefully your students won't need additional tutelage! But satisfied students can refer friends and family as well as choosing additional services and different courses. Think about offering additional lessons in specialist areas as a way to upsell, as well as expanding the range of courses and content you have to offer as you grow your business.
Other next steps to try:
Create a referral programme
Offer loyalty schemes and rewards
Share successful student stories
Expand your online presence e.g. website
Add services/expand your offering
To sum up…
Online tutoring is a great opportunity for anyone with good subject knowledge, great people skills, digital skills, and a drive to achieve results. As a rapidly growing industry there are also plenty of resources available to help you be successful, and hopefully this step-by-step guide has given you some insight into how you can make them work for you. 
Published on 8 September 2021