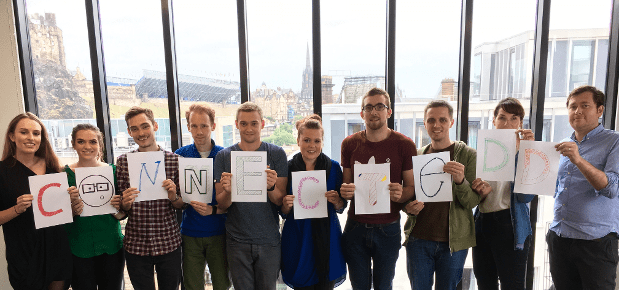 What would your business be without its customers? Something very strange and pointless indeed, to be honest. That's why we at Appointedd are seriously invested in making sure you can give your customers the best service possible, as well as harness the power of customer data to boost your marketing and analytics. Knowledge is power, as they say, and we're on the case.
With our fab integrations portal Connectedd, you can find all the tools you need to streamline your business, and that includes the best CRM systems around. Today we're taking a closer look at what you can do when you combine your Appointedd online booking with the functionality of these leading apps. Let's go!
SugarCRM
This highly customisable system is one of the most popular dedicated CRM tools on the market. SugarCRM has a range of features that streamline all aspects of CRM, from marketing tools to data and analytics, perfect for giving your business a lift without running yourself ragged conducting research on your client base.
SugarCRM syncs with Appointedd via our partner Maestrano, whose platform is free for you to use and simply connects your different tools and apps so that data is shared between them, meaning you don't need to input all your information twice over. Learn more about getting Connectedd with Appointedd and SugarCRM.
Vtiger
Vtiger is a CRM tool that lets you manage sales and marketing, organise your customer data, and help you to deliver a great customer experience. The easy-to-use dashboard also allows for a number of add-on modules depending on what you need. Whether you want to support and organise a sales team or monitor which marketing tactics are having the biggest impact, you can do it with Vtiger and Appointedd.
When you connect Appointedd with Vtiger through Maestrano, bookings made through Appointedd will be shared with Vtiger and be entered in your contact database, letting you use the details for marketing and improving customer service. Learn more about connecting Appointedd with Vtiger.
Dolibarr
Dolibarr is an easy to use ERP and CRM software for small to mid-sized businesses, foundations, or freelancers. It has all the features you'd expect and more, including marketing and analytics components, inventory, warehouse, invoicing, shipments, and POS. Great for if your business needs a lot of juggling.
By linking Appointedd and Dolibarr on Maestrano, as well as sharing data you also get the benefit of a single login to remember that will give you access to everything from one platform. Pretty slick. Learn more about getting started with Appointedd and Dolibarr.
Salesforce
Salesforce CRM products include cloud-based solutions and apps for sales, service, marketing, collaboration, analytics, and even building custom apps and mobile apps. And their cloud-computing model can be scaled and be customized to the needs of small businesses, medium businesses, and enterprises as they grow and change.
Salesforce is also available to be connected to Appointed on Maestrano, and that way the cost of both apps (plus any others you use on Maestrano) is consolidated into one expense, which really simplifies keeping track of expenditure. And, of course, the platform allows the systems to share data with each other, keeping everything up to date and reducing the amount of admin for you! Learn more about connecting Appointedd and Salesforce.
We're all about making business more streamlined and stress-free, and that's why we're so happy to be able to bring you time-, money-, and energy-saving integrations wherever we can. As well as CRM software, we also have links with leading accounting and business operations apps, and web tools and calendars. Why not explore Connectedd and find out what's on offer?
Published on 19 October 2016