On the fifth day of Christmas…
For day five we've got one of Team Appointedd's favourite features and integrations: our fantastic calendar sync, brought to you with the help of our partner Cronofy. So how does it work?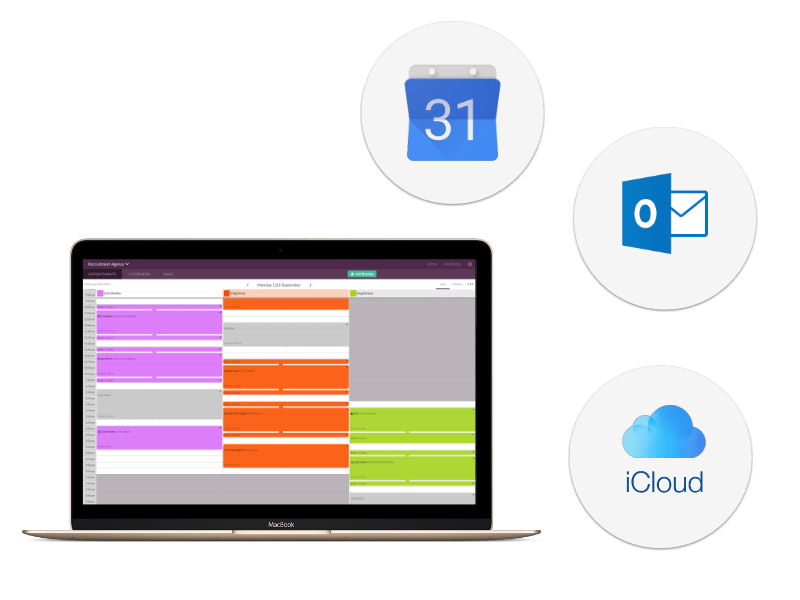 You can connect your Appointedd account to any major external calendar you might have: Google, iCloud, Office 365, Outlook, Exchange… whatever your preferred system, Appointedd will sync with it. Once the connection is set up, any bookings made through Appointedd — whether booked online by the customer or added manually by staff — will automatically be transferred to your external calendar. And it works in the other direction as well, so if you block off time for a catch up with friends in your personal calendar, Appointedd will make you unbookable at that time.
Not only that, but every resource on your Appointedd system can have their own calendar authenticated — that means that if you're managing a large team, or not everyone has direct access to Appointedd, they can still view and manage their bookings through their personal calendar.
You can sync your Appointedd software with a calendar in just a few clicks from the settings section of your account. See this guide for full step by step instructions.
The 12 integrations of Christmas
A partridge in a pear FreeAgent
Two turtle doves taking bookings from their Facebook page
Three French hens using Quickbooks and Appointedd to make bookkeeping simple
Four birds calling customers back with SugarCRM and Appointedd
Six geese taking bookings from their WordPress website
Seven swans managing their team with OrangeHRM and Appointedd
Eight maids taking bookings at their Epos Now point of sale
Nine ladies making accounting easy with Xero and Appointedd
Ten lords dragging and dropping an Appointedd booking app onto their Weebly website
Eleven pipers taking Stripe payments with Appointedd bookings
Twelve drummers planning band practice with Doodle and Appointedd
Published on 17 December 2016