Rev up your business with Appointedd and FreeAgent
In this month's Featuredd, we met with Appointedd customer Kenneth McGuigan from Mint Car Care, who is using FreeAgent and Appointedd to take his business up a gear.
Kenny started Mint Car Care in October 2014 and is now the market leader for valet services in the Edinburgh area. We spoke to Kenny about cars, interesting characters, using FreeAgent to keep on top of accounts, and how Appointedd has helped him build his business.
Start your engines
Kenny decided to start his own business because he wanted the chance to make a living from doing something he enjoyed. "I just always wanted to work for myself, and I wasn't sure what route I would go down, but I just kind of thought of cars. I'm a clean person, because I was brought up with an army lifestyle, and obviously cars are my passion – I've always looked after my own cars – so it was easy to combine both of them." He said he likes the freedom of being his own boss, but his favourite part of the work is the customers: "Networking, that's probably the best bit. It's getting to meet loads of interesting people, because the cars I look after are all owned by quite wealthy people, and they're all characters."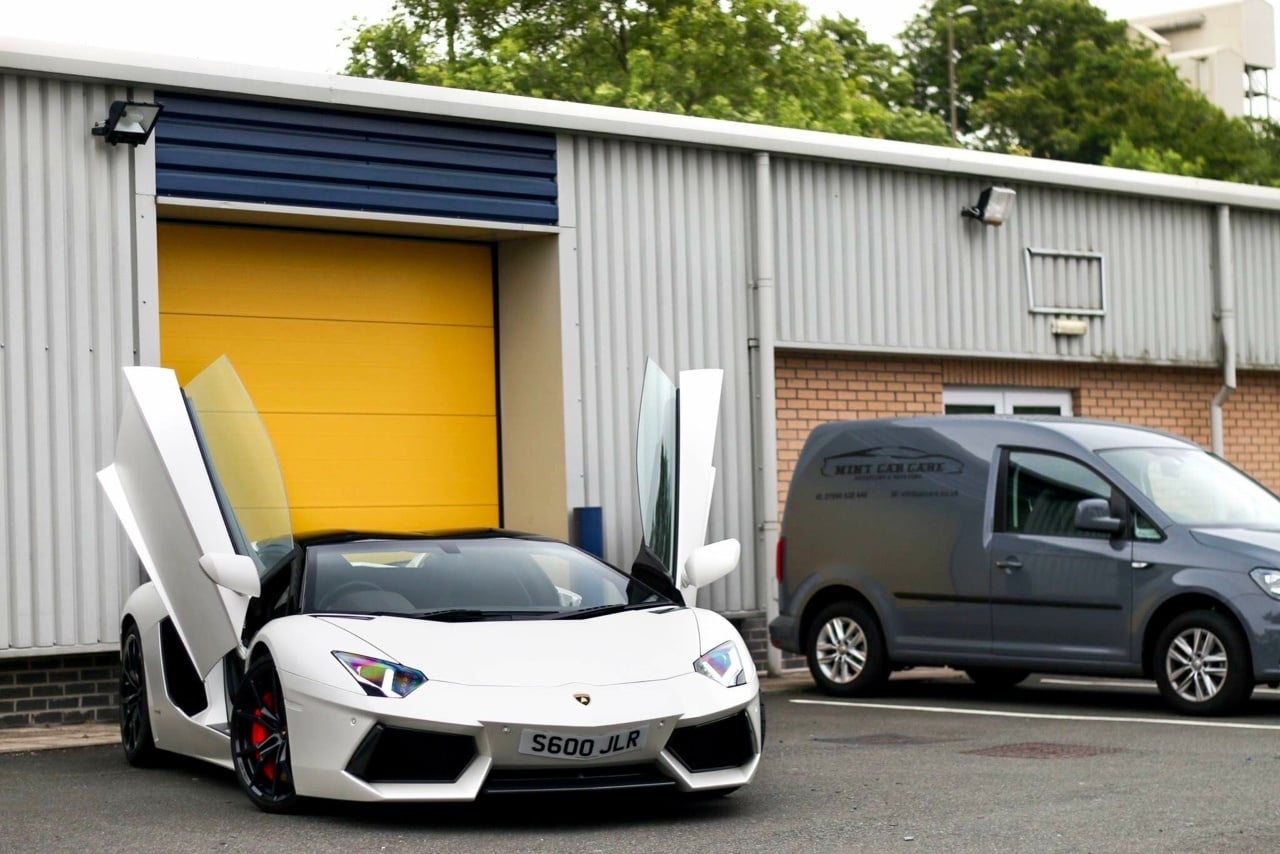 Hands-free
Before he started using Appointedd, Kenny's main problem was the constant phone calls he would get while he was trying to work. "When I was working on a car I'd have to stop to take a call, and then go get the diary out of the car, check it, see when I had available, write all the details down… and obviously Appointedd just took away that hassle."
No more stalling
Another issue he had was with missing out on custom because of cancellations. "In the early stages there were the cancellations and rescheduling, so you'd be losing out on appointments. We kind of hit the ground running, and it was booming, and we couldn't really afford to be booking someone in and then have them cancel last minute when I could have had someone else in. We'd potentially be losing out on say £80 or £100 for that slot, and that's a lot of money to be losing. But with the Appointedd software you can take a booking deposit, which prevents a lot of cancellations, and now we hardly ever get cancellations. Maybe the odd rescheduling, but we don't often get cancellations." He said this was also partly thanks to Appointedd's text and email reminders.
FreeAgent

Kenny also uses FreeAgent, which has a full integration with Appointedd: "I've just recently integrated it with FreeAgent, so we'll use that for our invoices." The two systems work together to automatically generate invoices from bookings and keep accounts always accurate and up to date. Because FreeAgent is fully integrated with the Appointedd system, it's quick and easy to sign in to FreeAgent from within your online diary and view your revenue in your Appointedd software. By using the two together like this, data is shared automatically between them so there's no tiresome duplication and accounting becomes effortless.

Learn more about the Appointedd integration with FreeAgent here!
All about the customers

And how do Mint Car Care's clients feel about their experience using Appointedd? "Feedback's been good, really good. And it obviously looks really professional, and I don't think there are many other companies like mine that use software similar to yours, so that makes us stand out from the crowd. It's just convenience really, because they can go on to the booking app and see what dates and times are available rather than having to phone and me having to say 'No sorry, I don't have that date but I can do this date…' whereas they can just go online, day or night, and see what's available and if it suits them they can make the booking. The convenience, the security, and the reminders are probably the most beneficial parts for me."
In the rear-view mirror
And would he have done anything differently when starting the business, looking back on it now? "I maybe would have bought into another business, purely because there are so many guys who just think 'Oh I'll start a business washing cars' because everyone thinks it's easy money. Yeah, maybe I would have bought into a company and just invested in that rather than starting from the ground up. But that's just in hindsight now, because we're sort of the market leader in the local area so thankfully it's worked out that way. A guy approached me recently and said 'What advice would you give me?' and I said 'Come work for me!'" And business is just going from strength to strength for Mint Car Care: "I'm currently trying to hire two new staff members, so that's the next step, just keep going. It's just mobbed at the moment, there's a two-week waiting list, so it's full on."
When asked if he would recommend Appointedd to businesses similar to his own, he gave an honest answer: "No, I wouldn't, because I wouldn't want them to have the success that I've had! I'd recommend it to other businesses like barbers and that, but no I wouldn't tell other valeters or detailers because then they'd have the same software as me. I want to just keep that to myself, so if you could stop selling it to other people that would be great."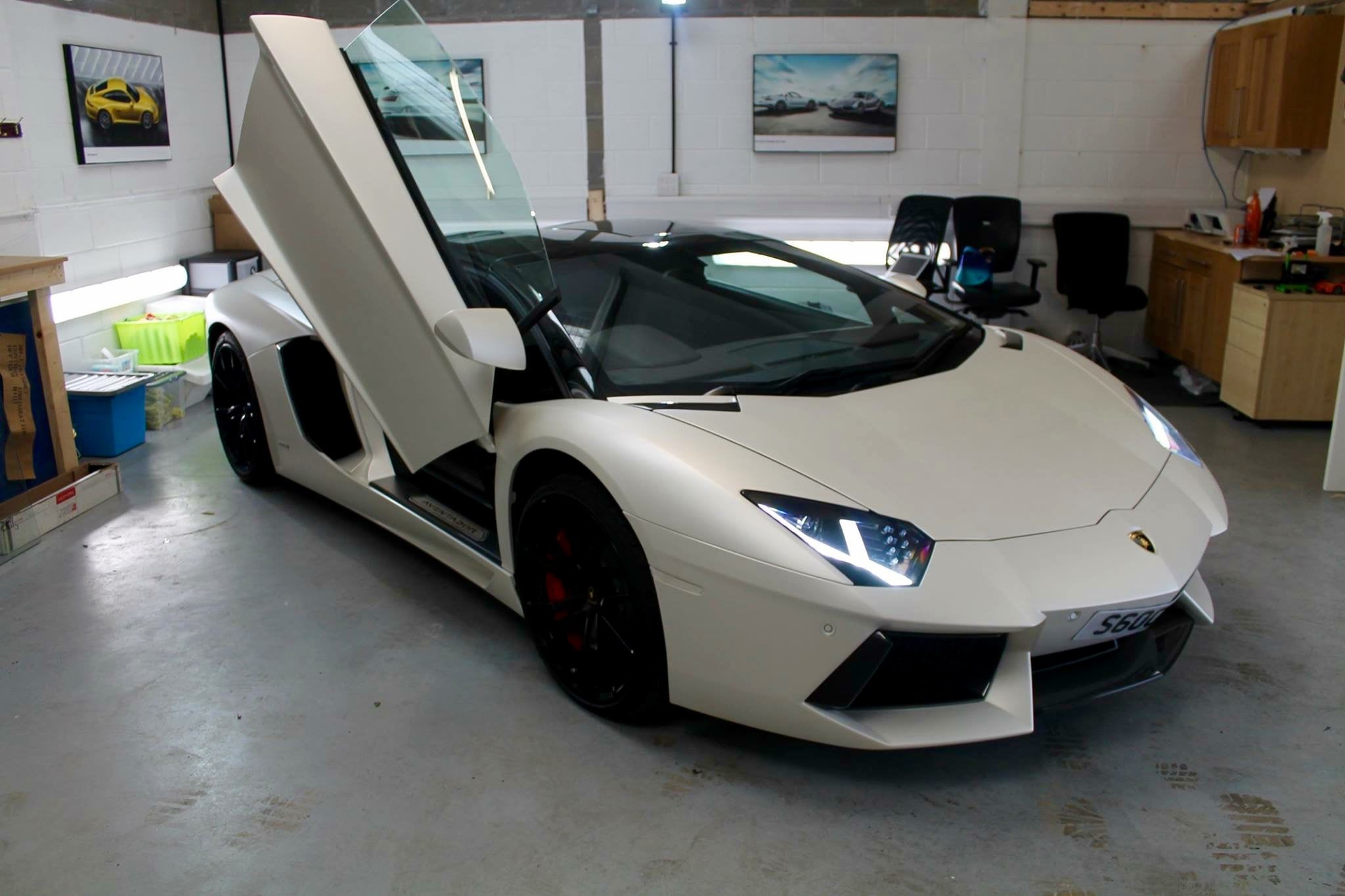 Thanks to Kenny for taking the time to chat with us. You can book with Mint Car Care online through their Appointedd booking app.
Sign up for your free trial and start taking advantage of the Appointedd and FreeAgent integration.
Published on 25 August 2016