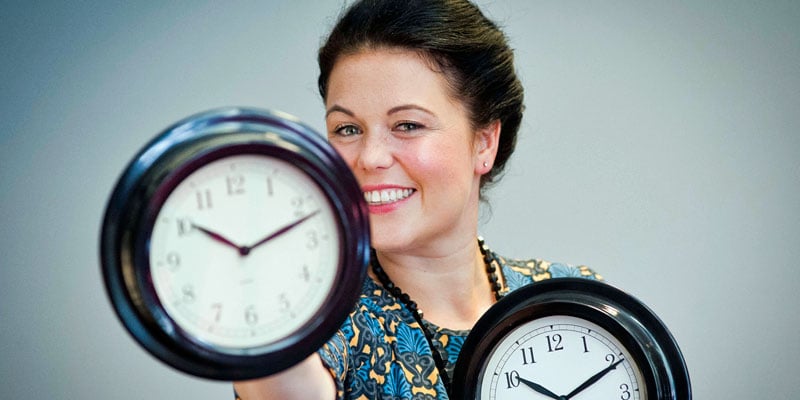 Today we are delighted to announce a £595k investment that will see Appointedd scale globally.
The deal, led by Equity Gap, will allow Appointedd to scale, trebling the size of its team and driving a rapid growth strategy targeting new markets and territories. The company has attracted investment from a wide range of investors, including Gareth Williams, founder of Skyscanner, and Marie Macklin CBE, founder of Macklin Enterprise Partnerships.
The Scottish Investment Bank, the investment arm of Scottish Enterprise, is also involved in the investment round.
Founder and CEO, Leah Hutcheon said: "It has been fantastic to get such a positive reaction from investors at this round. We have felt extremely honoured to attract investment from the founder of one of Scotland's unicorn companies and experienced entrepreneurs like Marie Macklin CBE. We look forward to using their expertise to help expand our software globally. We are already seeing some amazing traction, and it's exciting to be working with partners like National Australia Bank. We're particularly looking forward to growing our team as we have another global player to be announced soon!"
Early investors from Equity Gap followed their investment. Equity Gap is a business angel syndicate actively investing and co-investing in early stage Scottish based companies.
Speaking on behalf of his co-investors Fraser Lusty, Director of Equity Gap, says: "We are delighted to continue to support Leah and the team at Appointedd through their next growth phase. We have particularly been impressed with the technical product enhancements and the strategic alliances formed which will open up volume markets in the USA, Europe and Australasia."
Gareth Williams, founder and CEO of Skyscanner said: "It's been a pleasure to watch the Appointedd product hone over time and I'm excited to be involved in the next stage of their growth. The software has the potential to be the leader in a huge market and I look forward to watching their international expansion."
Appointedd was supported by Entrepreneurial Spark and won one of the first ScottishEDGE Awards. Founder Leah Hutcheon is an Ambassador for Women's Enterprise Scotland and Entrepreneurial Scotland. Appointedd was awarded winner of the AccelerateHER competition run by Investing Women.