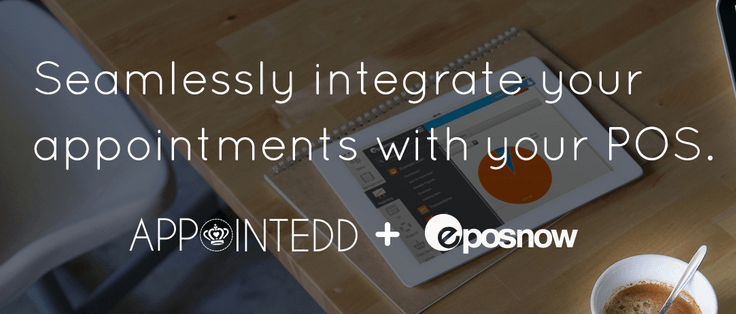 Get out the fanfares… We have an announcement to make.
We've got a brand new integration partner. And it's a super cool one at that.
If you're one of our many customers with a shop or premises, you'll be excited to find out that Appointedd is now fully integrated with Epos Now!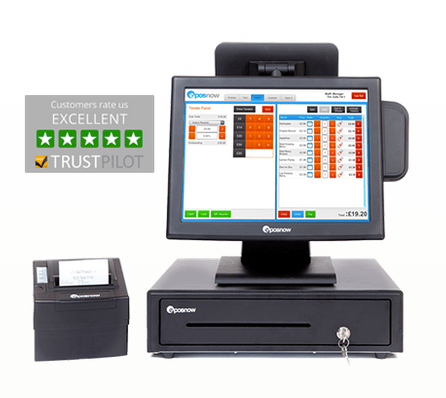 Epos Now is the largest and fastest growing epos provider in the UK and their innovative software empowers thousands of happy users to sell their goods and services easily and efficiently every day. They are total small business heroes of ours (their customers LOVE them and it's easy to see why), and so you can imagine our delight when they called us out of the blue to see whether we were interested in an integration partnership.
Did we think our customers would see the value of a full service epos system with a suite of apps? Why, yes we did.
And we were pretty excited about introducing 10,000 customers to our cutting edge booking tools too!
Fast forward a few months and here we are, presenting to the world a kickass integrated online booking, business management and point of sale system.
The functionality of Appointedd and Epos Now are superpowered when combined. Imagine being able to take your customer's data from online booking to printing that final receipt, seamlessly on the cloud.
So, how does it all work? Well, #TeamAppointedd will keep on helping you to take bookings online and manage the data through your CRM, business reports, marketing suite etc. But we will also now auto-magically pass all of that lovely data to your point of sale software and/or till system.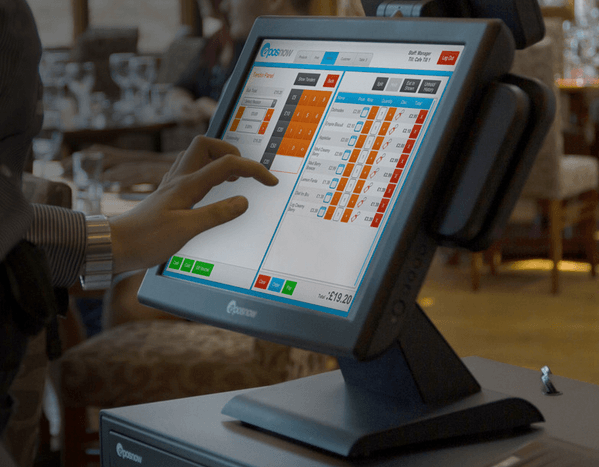 At that point your customer's bill can be tailored to exactly what they bought from you. Products? Refreshments? Added extras? All can be tallied up and the bill can be paid in one. Your customer data is synchronised across both systems and you'll have the perfect record of your business, from rotas to receipts.
Of course we'll still offer online payments and deposits, but this way your customers have tons of different ways to pay you! Which, makes your job a lot easier and your customers' experience a whole lot better.
Epos Now goes even further to add value to your business, by integrating into a whole suite of different apps; from customer service power packs to full accountancy systems, the Epos Now App Store is a treasure trove for the small business owner. Now with Appointedd offering seamless online booking,
Epos Now has a 30 day free trial, and their system runs on all sorts of hardware, from your laptop, through iPads and tablets, up to fully fledged integrated epos systems. Prices start from a very reasonable £10 per week for a complete system or £25 per month for the software only.
Find out more at www.eposnow.com or appointedd.com/epos-now