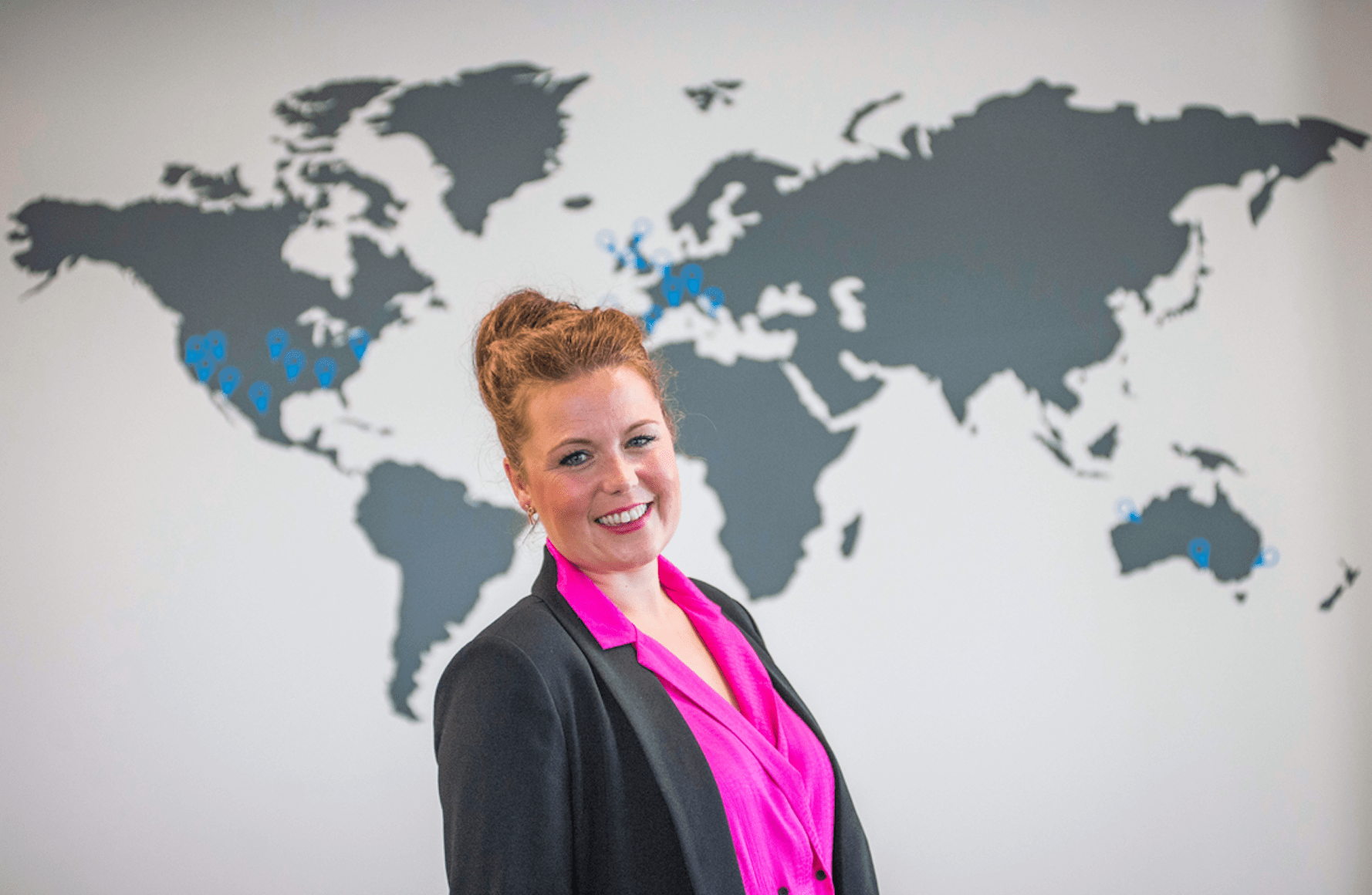 We are delighted to announce that Founder and CEO of Appointedd, Leah Hutcheon, has made the list of Scotland's regional finalists for the coveted title of EY Entrepreneur of the Year 2017.
Leah is included in the list of 21 entrepreneurs from across Scotland, representing a diverse range of industries from food and drink, oil and gas, automotive, health, and, of course, technology. Collectively, the Scottish regional finalists employ more than 5,900 people and turnover more than £520m.
Entered into the Rising Star category, Leah made the list thanks to her dynamic leadership of Appointedd, which has seen the company make great strides into the global market from its base in the heart of Edinburgh.
Appointedd provides flexible, intuitive scheduling software that allows businesses of all shapes and sizes to take online bookings from any platform, on any device. At the forefront of Appointedd's advanced functionality is the world's first fully customisable cross-timezone online booking system. Since launching in 2011, the company has gone from strength to strength thanks to the creativity and innovation at the core of Appointedd's product development, as well as the company's ambitious, progressive approach to strategic partnerships. Throughout Appointedd's growth, Leah's drive, enthusiasm, and dedication have inspired the team and been reflected in the company's increasingly prominent position in the field of online booking and time management technology.
Leah had this to say on her inclusion in the finalist shortlist: "I am thrilled to be named as one of Scotland's finalists for EY Entrepreneur of the Year 2017, and particularly honoured to be included alongside so many impressive fellow entrepreneurs. I am immensely proud of the product we have worked so hard to build, and continue to develop, at Appointedd. The entrepreneurial spirit that is so alive in Scotland makes it a fantastic, vibrant place to run a business, and it is hugely exciting to be recognised as a meaningful part of that landscape by EY."
Annie Graham, EY Entrepreneur of the Year leader in Scotland, said: "Scotland has a hugely diverse and successful entrepreneurial community and it's fantastic to showcase the achievements of some of the country's most innovative businesses as part of EY Entrepreneur Of The Year.
"Scotland's entrepreneurs have undeniable economic clout with our 21 finalists delivering a collective turnover in excess of £520m and providing more than 5,900 jobs. This year's shortlist also indicates the talent and international capability of Scotland's tech sector with more than a third of the finalists at the helm of technology companies."
The judging panel for the Scotland awards will be chaired by Keith Neilson, CEO and Co-Founder of Craneware, and the finalists, who are now part of a global network of fast-growth business leaders, will convene at the Scotland awards ceremony at The Gleneagles Hotel in June.
Published on 26 April 2017