We are delighted to share with you the new Appointedd, fresh with tons of the new features you requested! As well as being in love with the visually improved appointment screen, we have some amazing new functionality additions too.
Recurring bookings
This was a very popular request, and top of our list for the new release. You can now make recurring bookings for clients who have a regular bookings with you. Plus, you can have that booking recur as many times as you'd like! For more info on how to set this up, check out our knowledge base…
New navigation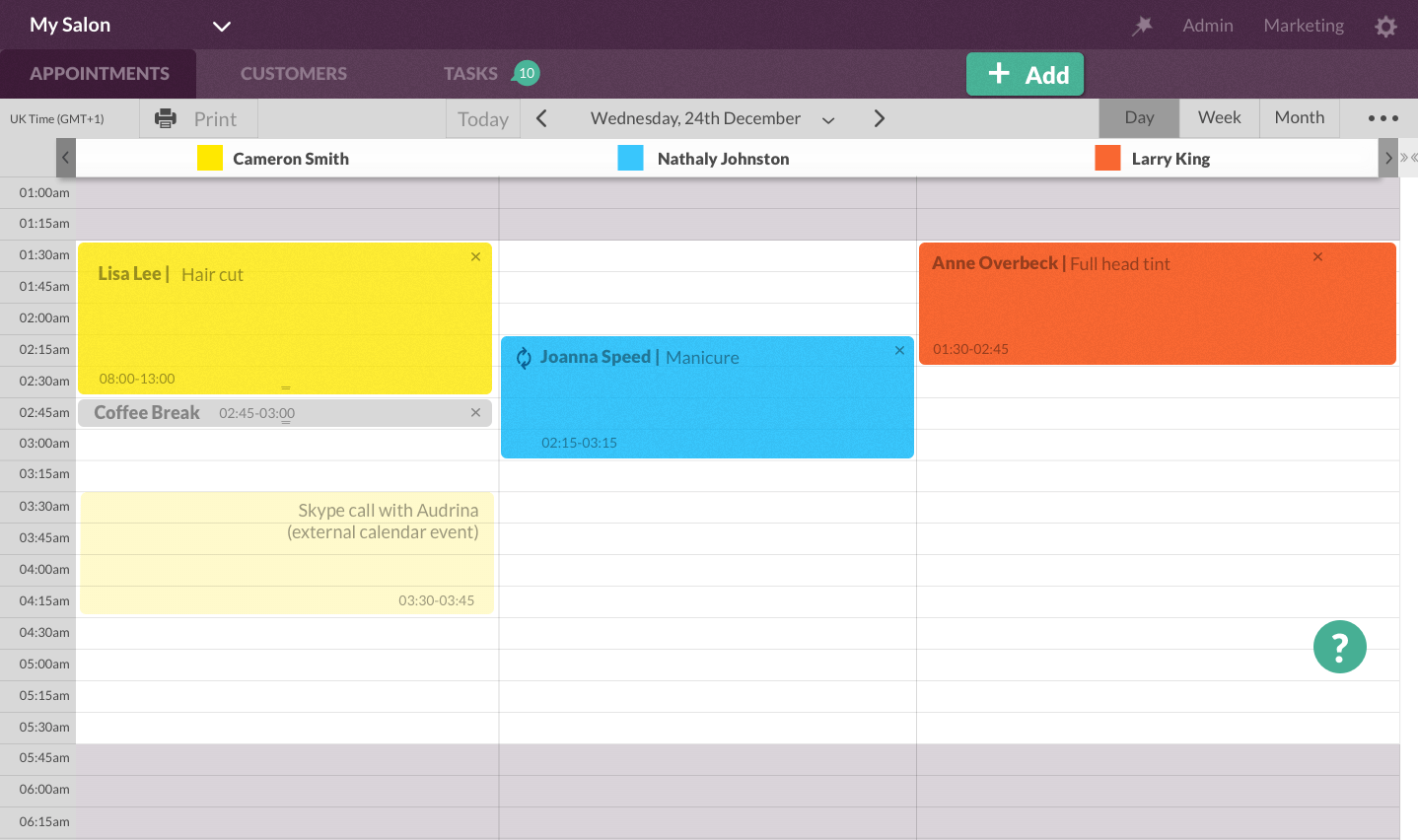 You spoke – we listened! We know it's the most important function of Appointedd, so you can now book appointments from every screen. Super simple – the 'Add Booking' button follows you everywhere you go. You know what to do…
Customisable intervals
Want to be able to schedule shorter appointments? You can now decrease the interval time for your appointment screen down to ten-, five-, and even one-minute slots. Get more info and learn how to customise your screen here…
Task management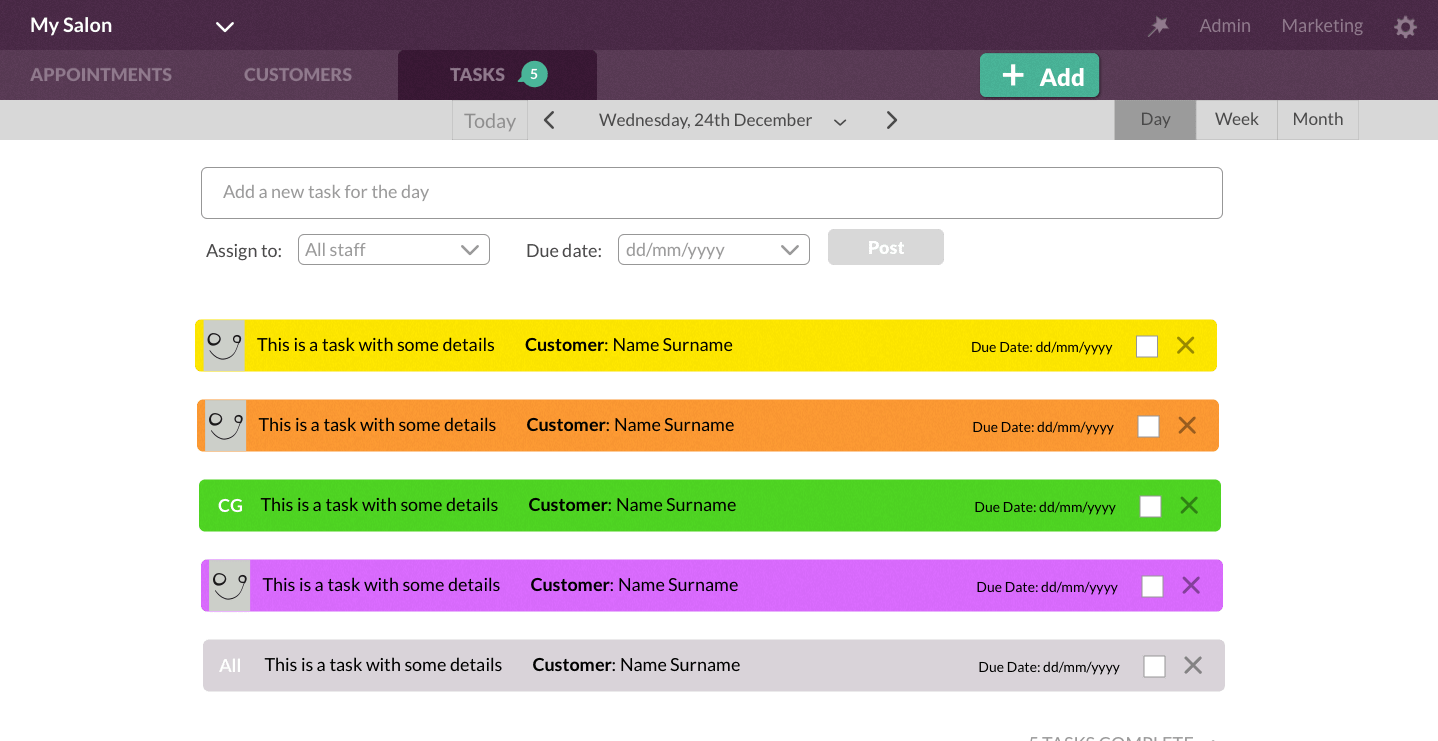 It is now super simple to managing your day-to-day tasks using Appointedd's task management panel. You can now see all tasks in one overview screen, so you can stay on top of your to-dos and delegate with ease…
Editable buffers
Not only can you now see the buffers you set against any service, you can edit them too! Set any length of buffer before and after the service duration, and you can edit (or delete) them on the appointment screen…
Bespoke screen
Only want to see certain team members on your appointment screen? You can now filter your view and hide certain columns if you want to, keeping your most important information at your fingertips…
Hope you love the new look Appointedd as much as we do! If you have any questions or feedback we would love to hear from you!
Can't see the new screen?
If you don't see the new screen automatically, simply refresh your browser and you'll see it in all its glory!
Published on 26 October 2015