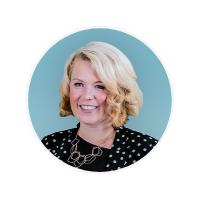 To our clients, partners, and friends, 
Another year is drawing to a close at Appointedd – what a journey. 
While we're now looking ahead to the new decade, fully focused on making 2020 our best year yet, we wanted to take a moment to reflect on the year that has passed, and thank you for your support throughout it. 
Any summary of Appointedd's 2019 boils down to the three S's: Security, Scale and Stellar Clients.
We've always put security at the heart of everything we do here, but this year we took it upon ourselves to formalize that commitment. We're currently going through the process of getting our ISO 27001 certification, something the team hope to be celebrating early in the new year.
And that team is growing. At the start of this year, we were 13 people. Moving into 2020, Team Appointedd has 24 members and counting, adding expertise across key departments including Customer Solutions, Account Management, and Marketing. 
This expansion has been hugely impactful in terms of the skills we've brought to the team, the creativity that has unlocked in existing team members, and our capacity to provide a first class service to our growing client base. 
We hope that's been self-evident in the work we've done this year, and we're committed to making it so in the years ahead. 
Regards, 
Leah Hutcheon
Founder & CEO
leah@appointedd.com 
2019 highlights
Scale
This year we've made a major push in terms of recruitment, especially on the client support side. We want to increase our capacity to collaborate deeply and react nimbly to client requests, and as such, our Customer Solutions and Business Development departments now represent nearly 50% of our organization.
Our client base, and client's needs, never stand still, so neither do we. Our recruitment push will continue into the new year, and we'll keep looking to attract the best talent to Appointedd and deliver a first-class product and first-class customer service.
Security
For those who don't know, ISO 27001 is the international standard for security and data governance. It relates to how we manage our own business data, as well as how we manage client data, and the data concerning our client's customers.
This year, Appointedd have made great strides towards getting our ISO 27001 certification, with the team working hard to ensure all aspects of the data we interact with are managed appropriately. We hope to have our accreditation secured in the new year, a mark of how seriously we take your data security.
Stellar clients
We have been fortunate enough to welcome many wonderful new clients onboard and have continued to achieve some phenomenal results. We signed Mamas & Papas, for example, the UK's premier nursery brand.
Since we launched with Mamas & Papas, we have leveraged the latest online booking innovations to make their services bookable 24/7 and increase their conversion, helping them turn online browsing into in-store engagement.
As well as bringing in some exciting new clients, we're just as proud to continue our close relationships with some of the world's strongest brands, like Westfield London, and are excited to power bookings for them into 2020 and beyond.
Published on 16 December 2019