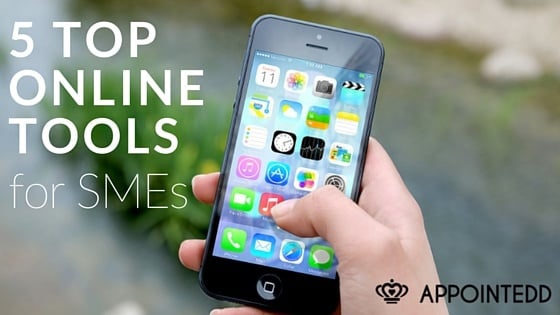 Here at Appointedd we want to help you run your business in any way we can. That's why we'd like to share with you our top picks of productivity-boosting, time-saving, super-powering tools and apps.
FreeAgent
One of Appointedd's best business pals, FreeAgent generates automatic invoices for you, lets you take deposits or full payments at the time of booking, and generally keeps your books up-to-date without you having to lift a finger (or a calculator). You can find out more about Appointedd's integration with FreeAgent here!
Trello
This is one tool that the Appointedd team uses and loves: with Trello you can create different boards, move items from list to list, set due dates, colour code, and more! Best of all, it's free!
Slack
Here's another tool that comes to you highly reccommended by Team Appointedd itself: Slack is a great communication tool for teams that lets you make multiple channels, direct message other team members, and integrate your other apps so that you get all your notifications in one place.
Maestrano
Maestrano is the maestro when it comes to coordinating your apps and online accounts! This seriously fantastic tool can get everything flawlessly synced so that you never have to add duplicate information on several different platforms. Plus, Appointedd teamed up with Maestrano this year, which means your online booking system can be seamlessly integrated with all your other bits and pieces. Nice.
Appointedd
Of course we would include Appointedd on this list! Appointedd is online booking software on steriods. Appointedd is Online Booking for any Business. On any Device. In any Timezone. Appointedd has a load of great features and intergrations for your business!
Published on 20 July 2016