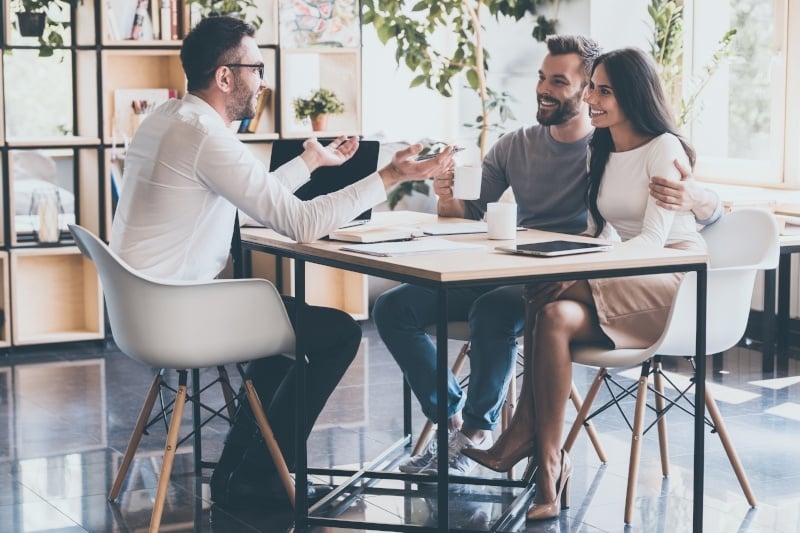 We're all guilty of not questioning good fortune, especially when it's unexpected, and the same goes for customers. You're likely just happy to have them there and, with that weird gift horse saying echoing in the back of your mind, don't think to ask exactly what it was that brought them to you.
But pinpointing what clinched it for you over one of your competitors is not only a great measure of how effective your marketing, customer service, and business management tools are, but also a justifiable way of giving yourself a well deserved pat on the back.
The best way to find out what brought your specific customers to you is to ask them! Surveys can give you lots of useful data (top tip: offer a prize draw for survey participants as an incentive) as can asking your customers to leave you a review. But today we're going to look at some of the most common things that sway a customer in your favour.
1. They like your brand
Recent research carried out by AirBnB has found that the five key characteristics of an iconic brand are:
An instantly recognisable aesthetic – think Starbucks' green goddess and earthy decor

A universal value proposition

Playing a role in culture rather than just reflecting it – think Apple driving culture with technology

Standing for something – a cause, an ideal

Creating an emotional connection – like Disney, for example
Obviously, not every brand can be iconic, but a strong brand will incorporate most of these things to some degree. Your customers choose you because they like what your business stands for, how it presents itself, both physically in-store and online, and how you dance to the beat of your own drum instead of blindly following trends.
2. Your service was recommended
We all know it to be true that one good word-of-mouth recommendation from someone you trust is worth more than a page of glowing reviews online. So your customer chose to come to you because your customer service was outstanding and memorable enough for their friend to tell them about it. Going the extra mile to give customers a remarkable experience is worth the time and effort in the long run, when your cup of eager evangelists runneth over and they basically do your marketing for you.
3. You have a loyalty program
Perhaps not as satisfying a reason for your customer coming back to you, but effective, is an undeniable monetary incentive. Offering repeat customers a reward for their loyalty brings them back to you by playing on the inherent love the human race has for a bargain. Plus, a loyalty stamp card is like sending your own little representative into the heart of a customer's daily life, waiting patiently in their purse to say "Hello, remember me? How about that free cut and blow dry?"
4. Online booking
OK, yes, we would say this. But listen: online booking really is a hugely attractive plus point for your business, and the proof is in the pudding. It's one of those unavoidable quirks of modern life that we all have pretty similar working hours, which means that by the time we have the opportunity to book things, everyone else is off-duty too. Not so with online booking, which lets your customer book any time of the day or night, even when your business is closed. That means your business has an automatic advantage over every single one of your competitors without online booking.
5. You reminded them
Anecdote corner: recently I was thinking I needed to get my eyes tested, but I kept putting it off as you do with non-urgent not-so-fun jobs. Then one day I got a text from my opticians telling me I was due for an eye test and I could book online, which I promptly did. It was easy, quick, and there was no excuse for me not to do it since it was made so simple. Now I have peace of mind that my eyes still work fine and I didn't drag out this minor task for months on end.
The moral of the story is that a little reminder can go a long way, and far from being an annoyance it can often provide the most convenient opportunity to take action. It might just be the reason your customer is there with you today. Reminders go hand in hand with online booking, as we've seen, and together the two make a formidable pair when it comes to converting customers. If you're not already doing this, you can try it for yourself with a free Appointedd trial and see the difference it makes.
Published on 25 April 2017