Women, they're amazing. They have helped to shape history, build nations and inspire generations. Appointedd wanted to share our favourite quotes from some great women.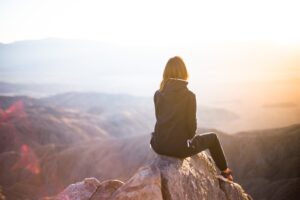 "The most difficult thing is the decision to act, the rest is merely tenacity."
Amelia Earhart
"Many receive advice, only the wise profit from it."
Harper Lee
"We need women at all levels, including the top, to change the dynamic, reshape the conversation, to make sure women's voices are heard and heeded, not overlooked and ignored."
Sheryl Sandberg
"Find out who you are and be that person. That's what your soul was put on this Earth to be. Find that truth, live that truth and everything else will come."
Ellen DeGeneres
"Life shrinks or expands in proportion to one's courage."
Anais Nin
"I've come to believe that each of us has a personal calling that's as unique as a fingerprint – and that the best way to succeed is to discover what you love and then find a way to offer it to others in the form of service, working hard, and also allowing the energy of the universe to lead you."
Oprah Winfrey
"If you obey all the rules, you miss all the fun."
Katharine Hepburn
"But as the years went on, I realised that what I really want to be, all told, is a human. Just a productive, honest, courteously treated human."
Caitlin Moran
"If you don't like the road you're walking, start paving another one."
Dolly Parton
"The most courageous act is still to think for yourself. Aloud."
Coco Chanel
Now go forth inspired and ready to take on the world!
Published on 8 March 2017