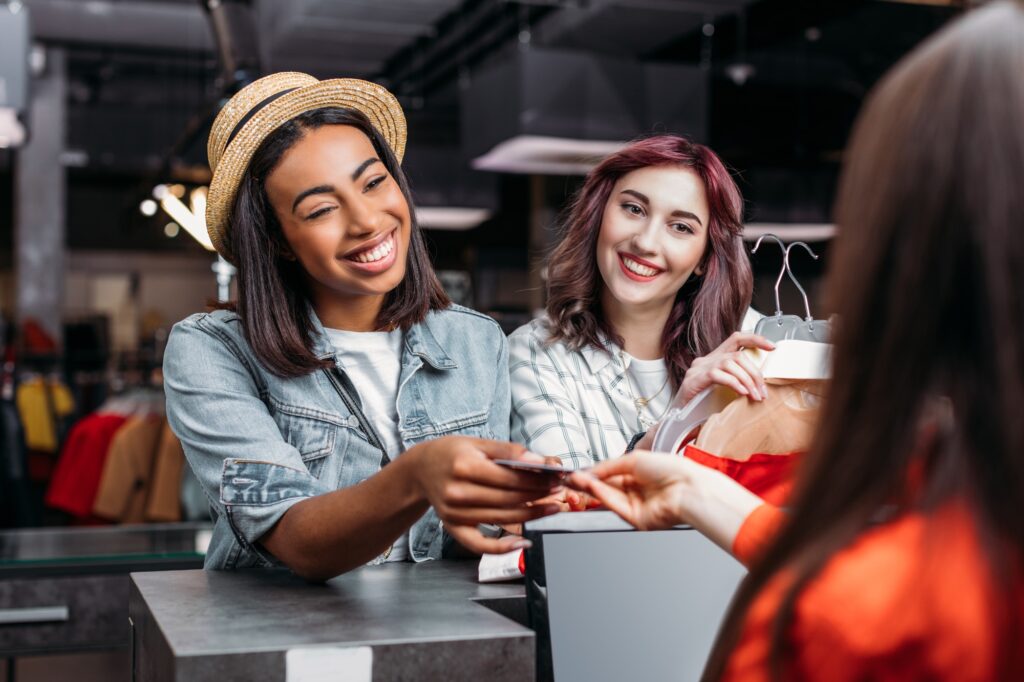 -Retailtainment' – the convergence of shopping and entertainment. This new trend within the retail industry is rapidly gaining momentum as a way to build a better retail customer experience; one that engages consumers, drives footfall into stores, and encourages customers to stay and shop for longer.
It's not a new concept, Disney has been doing it for years with a in-store movie area, playing all the Disney classics on loop for over excited children. Luxury jewellery retailers are another great example, where customers are coming in-store to pick their very own pearl from an oyster or Lululemon, who host in-store yoga classes in addition to selling luxury athletic apparel. A global trend extending across many retail verticals, retailtainment will continue to dictate the success of retailers throughout 2019 and those who are thriving are harnessing digital innovations and value-adding technology to facilitate and elevate their retailtainment experience.
Why now?
The outcome of the ongoing battle between online and in-store retail was inevitable, and makes the retail customer experience even more crucial.
Thriving in today's unpredictable retail environment relies on the ability of retailers to create harmony and bridge the gap between their online and in-store experiences, ensuring the two are connected , seamless and consistent.
The key lies in the use of insights and technology to craft tailored experiences for every customer. Incorporating an element of automation brings innovation into the heart and soul of retail businesses, creating opportunities for sale associates to do what they do best – create meaningful customer engagements and sell, driving revenue and business success.
A strong online presence should constantly provide a constant flow of consumer footfall into brick-and-mortar stores and value-adding technology such as online booking can digitally transform the customer journey from website to store, allowing quick, convenient booking for in-store experiences such as private consultations, workshops, styling appointments or exclusive, VIP events.
Shoppers need to be given a good reason to leave the comfort of their own home and the convenience of online shopping in favour of visiting a physical retail store. First coined in 1999 by sociologist and author George Ritzer, retailtainment was defined as the "use of ambience, emotion, sound and activity to get customers interested in the merchandise and in the mood to buy" and retailers are doing just this to overcome the difficult high-street environment and become a leader in today's retail market.
Westfield London have increased family footfall throughout their centres by introducing a seamless and convenient way for parents to rent kiddy cars, improving the online customer journey and instantly driving dwell time. With the use of emotion and activity, Westfield London offers a simplified booking process for a service which maximised the shopping experience of their customers.
So, it's time to believe the retailtainment hype. It's not going to solely transform high-street retailers' fortunes, but will go someway in pulling consumers away from their screens and back into stores, transforming the customer shopping experience for the better.
You might also like:
5 reasons that customer chose you over your competitors today
Published on 30 January 2019