Up next in Appointedd's Featuredd series, we spoke with Gavin of Links Barbers, a barber shop in Brunstfield, Edinburgh. Gavin has been a barber for six years and has used Appointedd since October 2015. We speak to Gavin about opening a barber shop in Bruntsfield, using Appointedd, and taking control of his time.
You're one of Appointedd's most prolific online booking-takers, why do you think that is?
Well, I think it's just down to the type of customers we have. I've got a lot of guys who just want to see me, so basically it was a queuing system before, sort of first-come-first-served.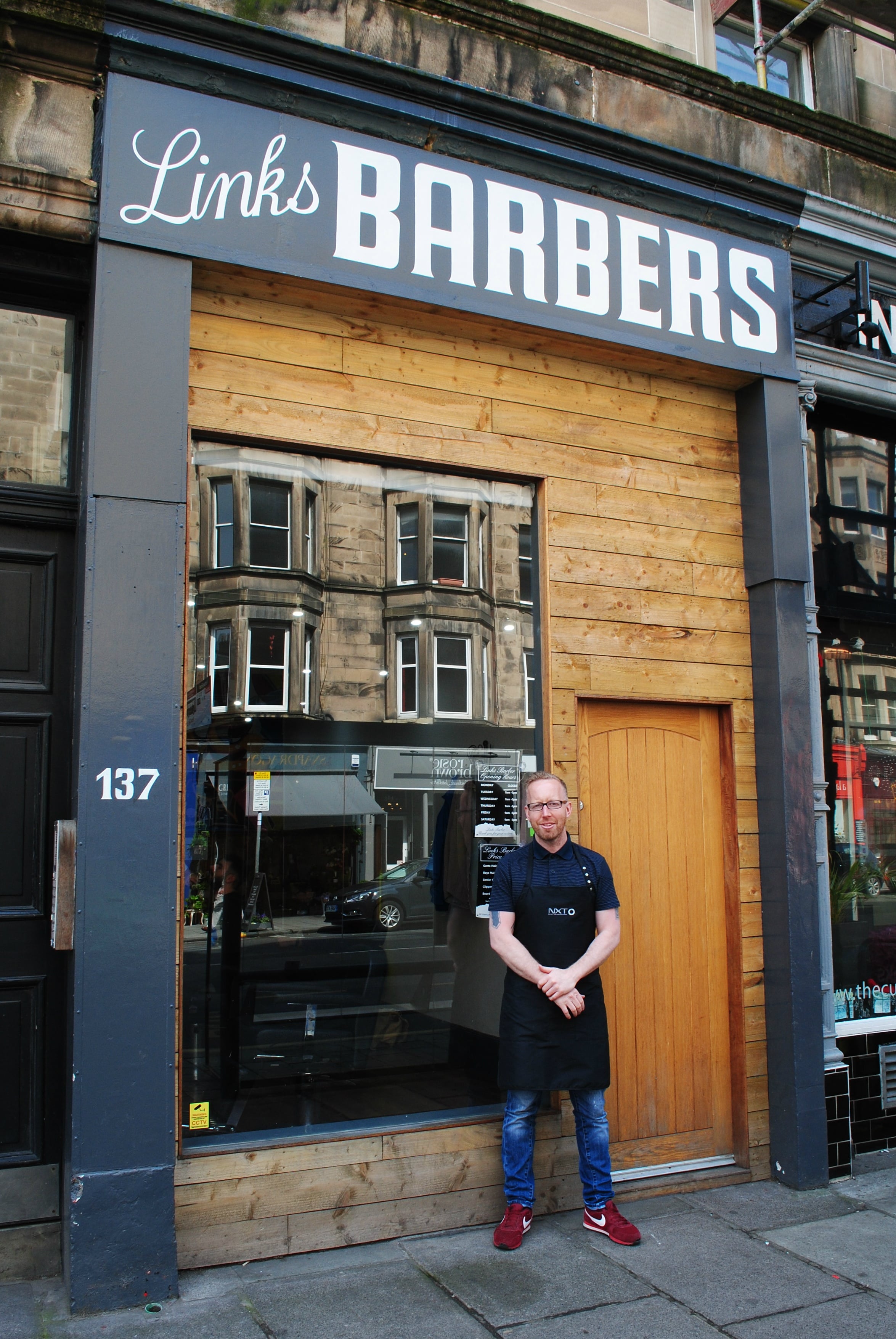 But we'd get four people coming in at once saying "Do you mind if I wait on Gav?" so I thought, it's not fair on them waiting over an hour, and I thought – Appointedd!
The reason I wanted to use Appointedd was because I never wanted to be leaving my customers to go and answer the phone, because I think it's quite irritating, to be going off every ten minutes like "Sorry again!" So at least now they can see what's available online and I let Appointedd sort it all for me.
How would you compare running the business with and without Appointedd's online salon booking system?
Aye, it's good because I'm getting a break. Before, I wasn't getting a break, I was working from nine right through 'til five, half five, six o' clock sometimes, not eating… I could see I was making myself ill and tired, so from a health point of view I think it's better for me. Because now I've got half an hour every day for lunch, so I just go to the shop and walk away and get some food or whatever. It's good that way. But before I was just constantly busy and I'd think Right I'll go and grab something to eat now and then a guy would come in and say "Oh, how long are you going to be?" and because it's your own business you feel like you can't turn people away.
What advice would you give to someone who wants to open a barber shop?
A barber shop? Don't open in Bruntsfield. Go to the other side of town!

Ha, no, to be honest with you I've said to a few hairdressers and a couple of barbers, people that I know, you should check out Appointedd. Especially for barbers, I think if people are wanting to take appointments then that's the way forward, because you're not answering the phone, and what people like about it is they log in to the website and they can see what they want.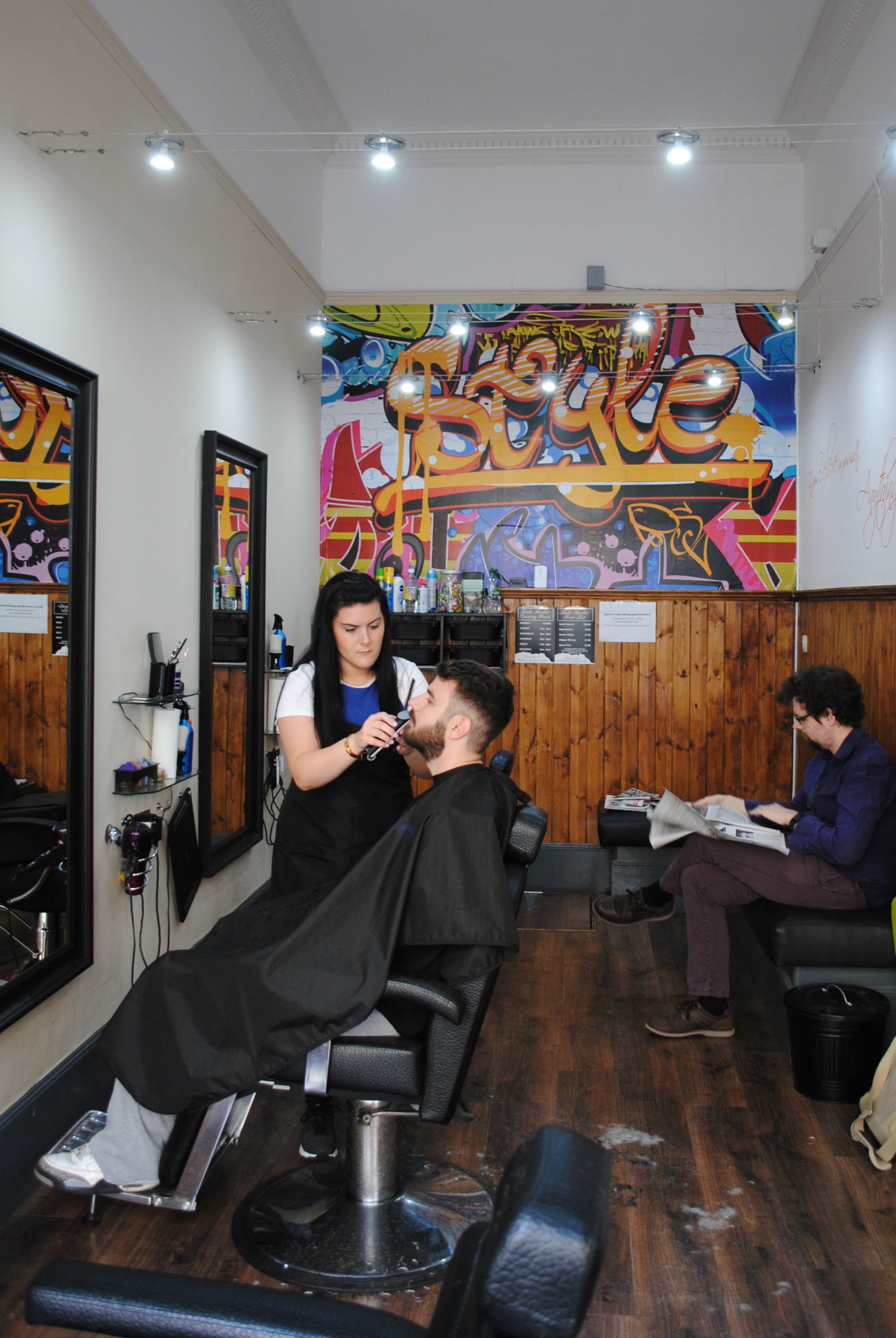 Because if someone's on the phone like " Have you got 11 o' clock?" "Err no I've not got that" "One o' clock?" "Errr…" then that's no good, but with Appointedd at least they can see everything and they can work their day out through that, and you can concentrate more on your clients.
Any final thoughts on Appointedd's online salon booking system?
The support is really good. I had a couple of issues when I first started up, and what I thought was really good was that I phoned and it got resolved very quickly, which I was impressed with to be honest. Like there was a mix up with time zones with a guy who was booking from Spain, but then I phoned up Appointedd about that, and the guy said "I'll phone you back" and he phoned back within three minutes and fixed my issue.
And like I said about the working hours before, I couldn't remember how to book and myself off for a holiday, so I phoned up and the girl told me then and there, and it was perfect, it was just done. I can imagine other places wouldn't be so fast. So customer service – honestly I can't fault it. It's perfect for me.