Alert the masses: you can now customize the text on the automatic SMS messages sent from Appointedd!
Automatic confirmations and reminders sent by SMS can now be edited to display custom text, so you can tailor the messaging your customers receive to make it fit your business. This new feature makes it easier to communicate with your customers in just the right way.
To customize an automatic SMS, go to the settings cog in your Appointedd calendar screen and select 'SMS'. Here you will see the option to edit the text of the messages.
For the full guide to automatic emails and SMS, see our support page.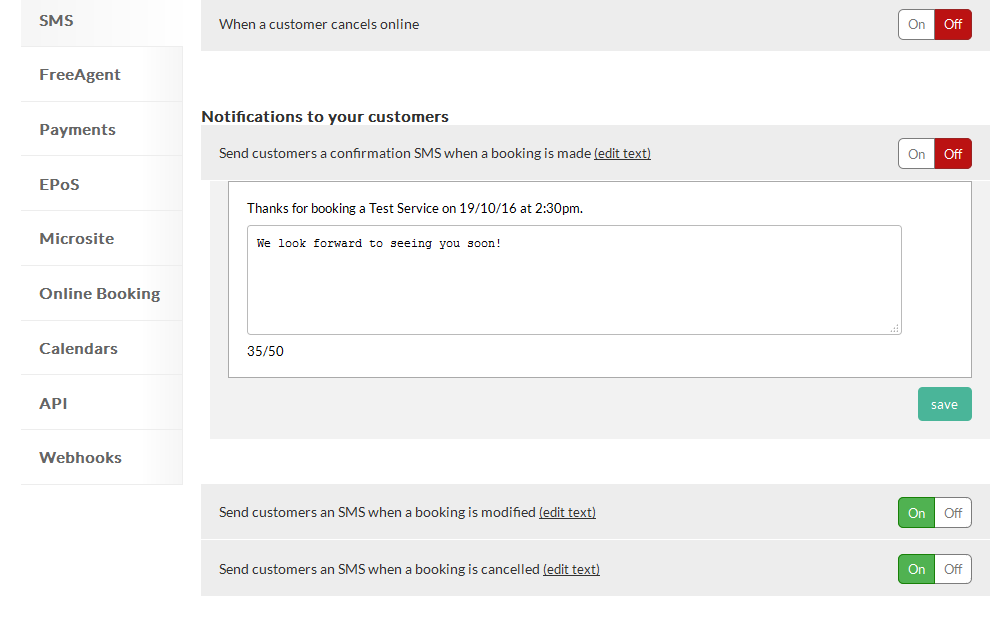 On top of this, you can now also contact your customers directly through bookings in your Appointedd calendar. Now, rather than having to search for their profile to send them a message, you can email or text straight from their appointment. This also works for group bookings, and you can select which participants will receive the message!
To send a direct message from a booking, simply click on the booking and select the 'participants' tab. There you will see the option to send a message.
To see the full step-by-step instructions, visit our support page.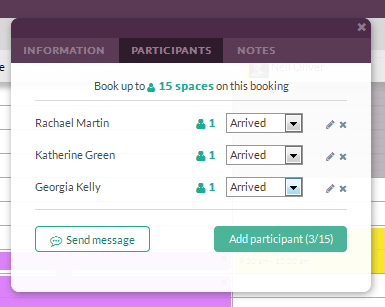 Oh, and one more thing: you can now set your SMS and email reminders to go out at hourly increments, and up to one hour before the appointment, giving you even more control over your communication with clients.


Want to see these and all our other nifty features in action?
Published on 25 October 2016