Booking app & mobile scheduling solution for business on the go
The Appointedd mobile app for iPhone and Android turns your static appointment calendar into a complete scheduling solution on the go. View, manage, and create bookings wherever you are and access the customer information you need to elevate your appointments.
Start free trial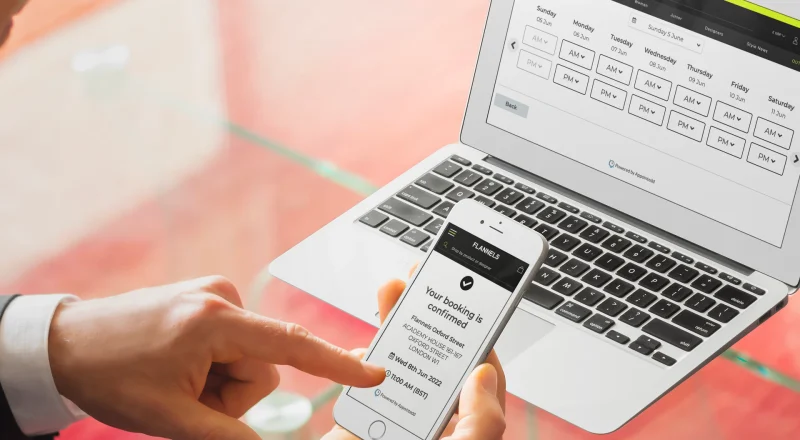 Powering the world's best brands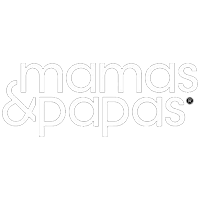 Appointedd features for mobile
Booking app for iOS and Android
The Appointedd mobile app is available on iOS and Android devices, making it even easier to access your schedule.
Your appointments on the move
View, manage, and create bookings whenever and wherever you need to from your mobile device.
Appointment prep on the go
Access customer records and booking questions from your mobile to stay prepared and in the know ahead of appointments.
Mobile-friendly in-store solutions
Use Appointedd on your in-store mobile device to easily update appointment arrivals and manage capacity.
Mobile solution for your whole team
Enable your staff to access their individual schedules using the Appointedd mobile app, and manage the team on the move.
Make your schedule mobile
The Appointedd mobile app provides your business with a solution to schedule management whenever and wherever you need it. Simply download our appointment booking app to your iOS or Android device and you'll have instant access to your Appointedd calendar and bookings.
Use it on your mobile phone at home and on the go, or manage your appointments with ease with an in-store tablet that gives you more freedom to engage with your customers – no more bulky business computers!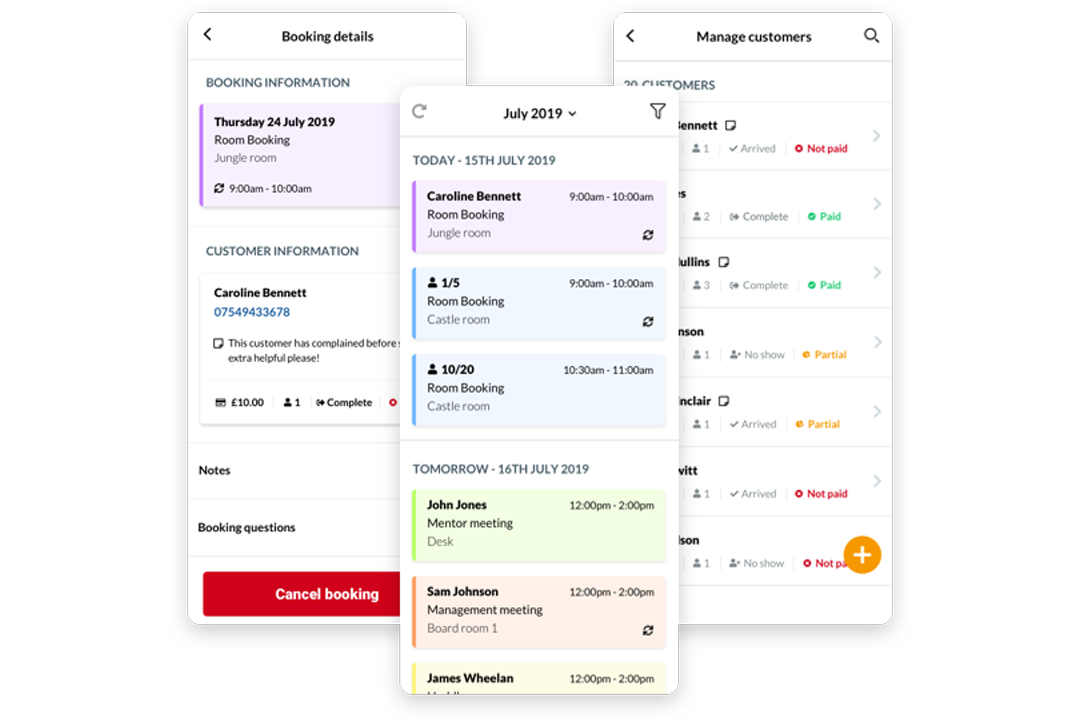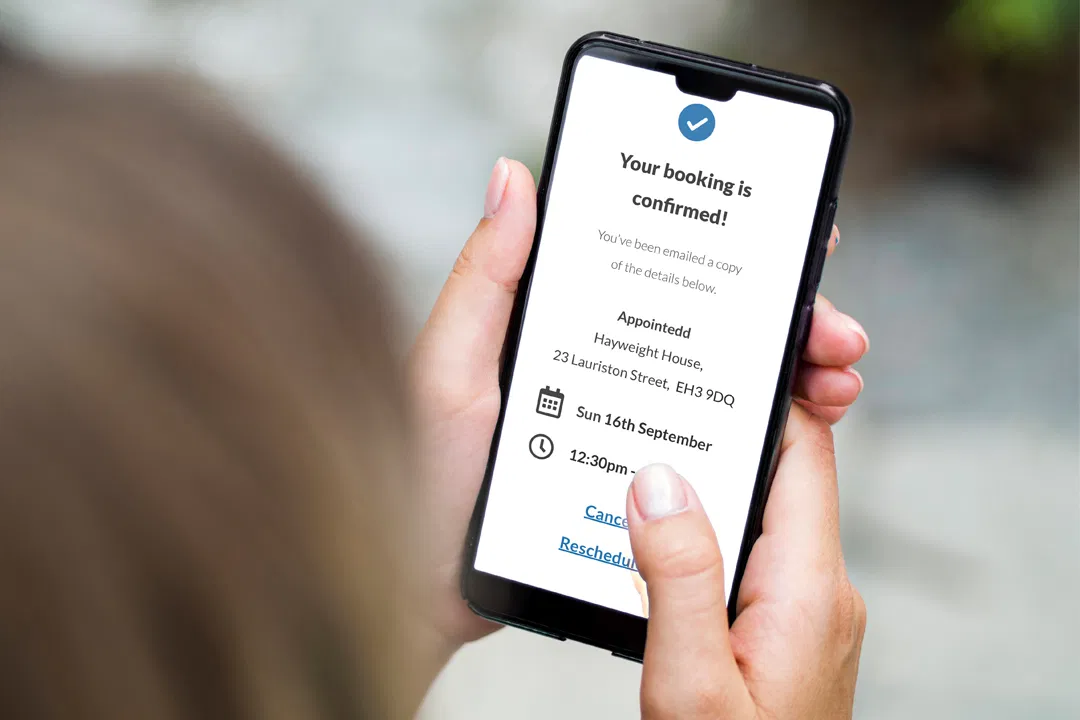 Simple booking management
Booking management in the palm of your hand! The Appointedd mobile app is equipped to handle all your booking tasks so you can easily access an up to date and organized schedule on the go. Your Appointedd calendar gives you an overview of your upcoming schedule with all your resources, or simply filter by resource for a closer look at particular staff and resource schedules.
Easily reschedule, cancel, and edit the details of any booking through the mobile booking editor, and confirm or decline booking requests at the click of a button!
Customer insights on the go
Always arrive at your appointment, consultation, or session prepared with Appointedd. Our mobile app enables you to access all your customer records – whether you're in between appointments, away from your desk, or en route to your next client.
Look up contact details of customers to call or email them directly from the app, and review customer notes for more information. View answers to booking questions to gain insights into your upcoming appointments so you can better tailor your services and improve customer experience.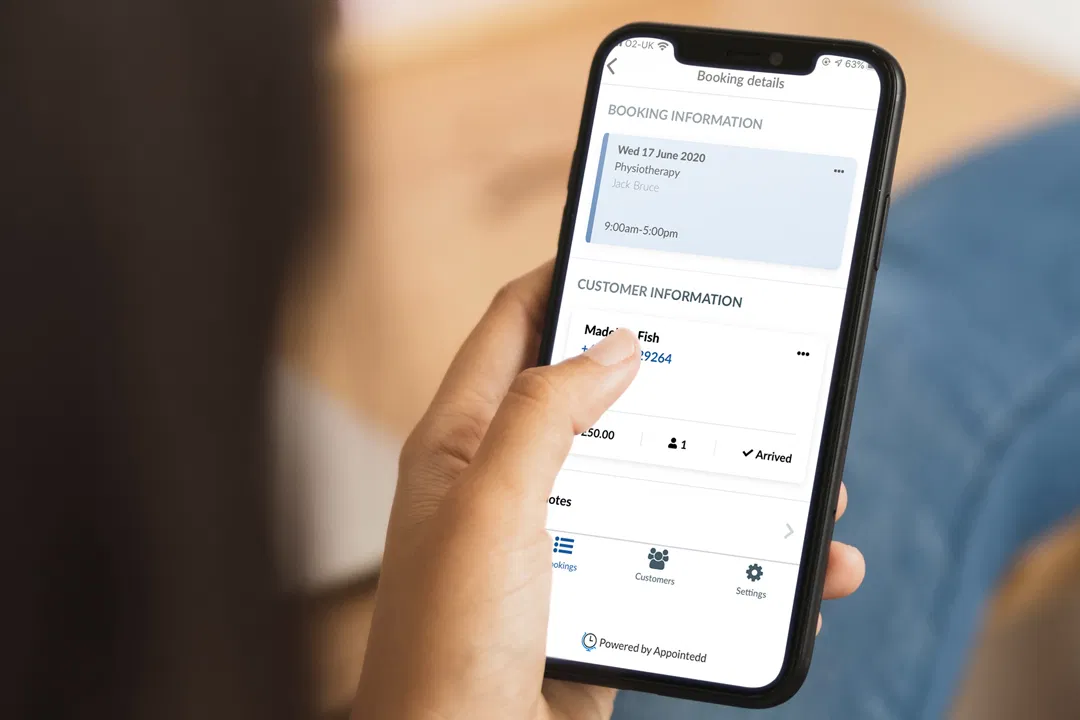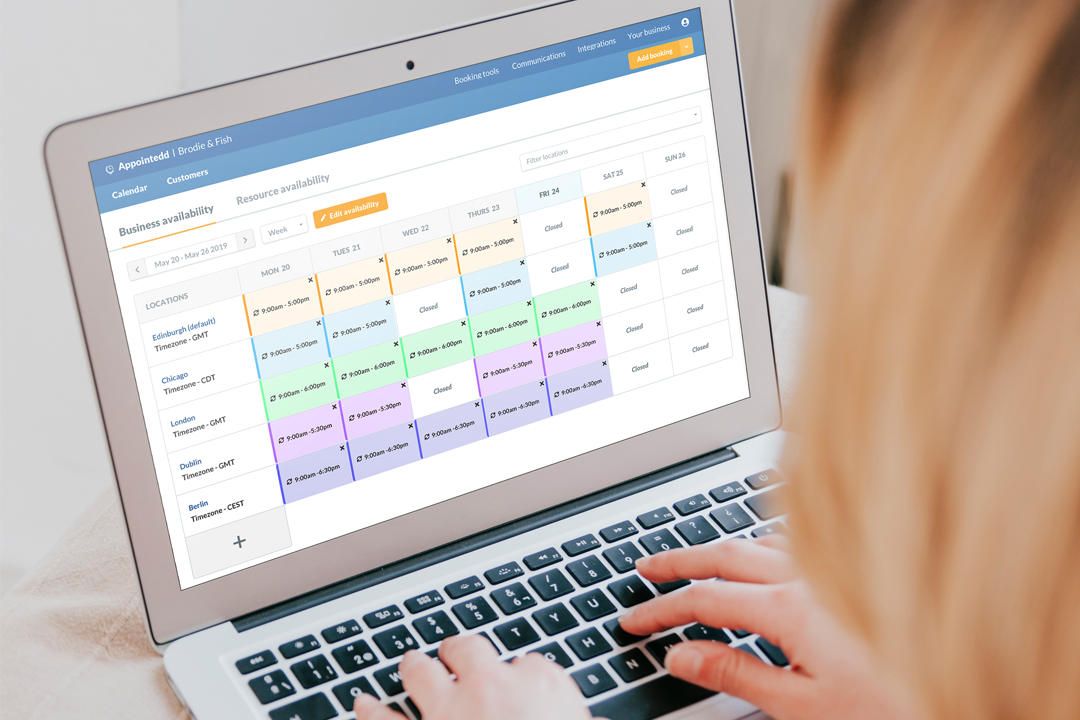 Simplify staff schedules
Appointedd simplifies staff scheduling and empowers your team to take control of their own schedules from the office, on the go, and anywhere in between.
Staff can access the Appointedd scheduling app from their own mobile device, and can sync their mobile calendars to Appointedd to view their schedule in real time for easy and accessible booking updates. You can also easily manage staff on the move by allocating them to specific bookings as and when required.
Appointment bookings from anywhere
Transform your mobile device into your portable appointment book with a smart but simple booking solution. The Appointedd app enables you to conveniently and quickly add new bookings to your schedule from your mobile, so your business can continue to take booking requests via phone, email, and in person.
Simply create a new booking manually within the mobile app and add all the booking details to keep your calendar up to date and reliable – anywhere, anytime.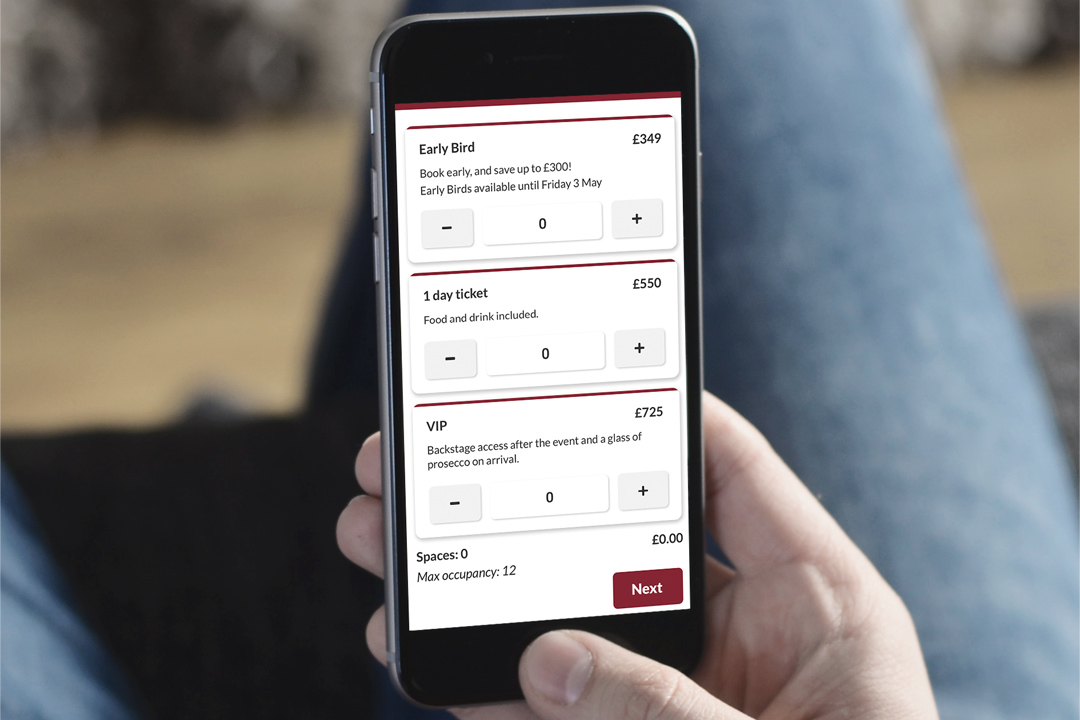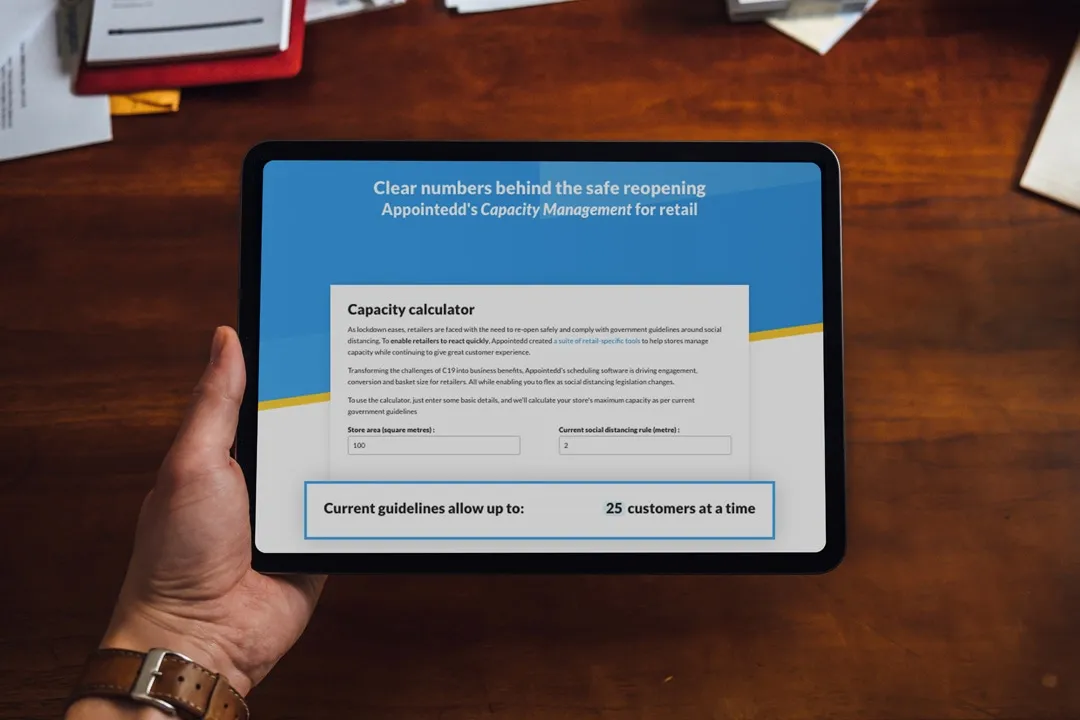 Flexible in-store solutions
Use Appointedd's mobile solution to enhance in-store appointment services and easily manage customer capacity. Replace your shop, salon, or boutique computer with a mobile device or tablet to help increase client engagement in-store and give your team more flexibility.
Streamline your services as you simultaneously welcome clients, direct them throughout the store, and update their arrival status or booking information. Start free trial
14 day free trial. No credit card required
Fast setup, no tech skills needed
Free account setup call and 24/7 live chat support
Take your first booking in under 5 minutes
For enterprise
Dedicated account management
Ongoing strategic support and enterprise SLAs
In-depth data and reporting
Team of in-house industry experts