Extra! Extra! Read all about it! Appointedd's shiny new release empowers users to be more secure in their account. Calling everyone from Compliance Managers in financial services, to small business owners, everyone has a need to keep customer data safe!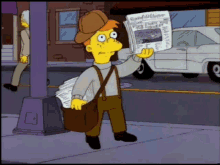 Single sign-on (SSO) offers a simple and secure way for users to access Appointedd. With SSO enabled, users can sign in with their existing credentials without having to use Appointedd specific ones. This gives users, and organisations, the control to choose their authentication method, while eliminating weak password use and the need to remember different email and password combinations.
Nerdy bits
Security Assertion Markup Language (SAML) is an open standard that allows identity providers (such as MS Azure Active Directory) to pass sign in credentials to service providers (such as Appointedd). In the same way you can manage user access to various systems through one central Active Directory/Identity Provider such as MS Azure!
The new feature works with any provider using SAML 2.0 on most commonly used user management systems, including MS Azure.
How SAML SSO works and its benefits
Once enabled by an admin, this highly requested feature allows users to
manage users from one central location
increase security and control
enhance the Apppointedd user experience
How to set it up yourself
You can follow along with our SAML SSO support guide here to set up SSO for your users. If you have any questions while configuring SSO on your account, you can get in touch with our 24/7 support chat for a helping hand. You can learn more about how SAML authentication works with MS Azure AD here.
Want to know more about SSO/SAML's all about? Check out this blog by Parallels that goes into detail on the topic.
Sign up to our webinar to learn more and get the lowdown on how to use it in practice, and get exclusive tips from the experts. In the short 30 minute webinar, with Malcolm McVie, Operations and Compliance Manager and Madeline Fish, Client Success Manager we'll cover:
best practice for data security across the digital tools you use
why data security is essential to online bookings
how to set up your account to be as secure as possible
Q&A on data security practices