We're thrilled to announce a powerful new feature: promo codes. We're proud that Appointedd is now one of the very few online booking and scheduling platforms that allows all its users to create promo codes.
Promo codes are perfect for special promotions to attract more customers and increase revenue. These codes can be used by your customers while scheduling an appointment with you to redeem a discount on your bookable service(s). See how in the video below.
This highly requested feature allows all Appointedd users to:
Run promotions to reach more customers and increase revenue, such as introductory offers or referral incentives
Offer multiple price points for the same service (eg. corporate and direct customer pricing)
Encourage repeat bookings and customer loyalty
Run early bird promotions to fill up your calendar quicker
Help your customer care team to delight customers by offering special promotions.
How to create promo codes within Appointedd
Creating a promo code within Appointedd is easy. Simply head over to Booking tools > Manage promo codes, and click on Add new promo code. Then, add the details below. When you're done, simply click Save & publish.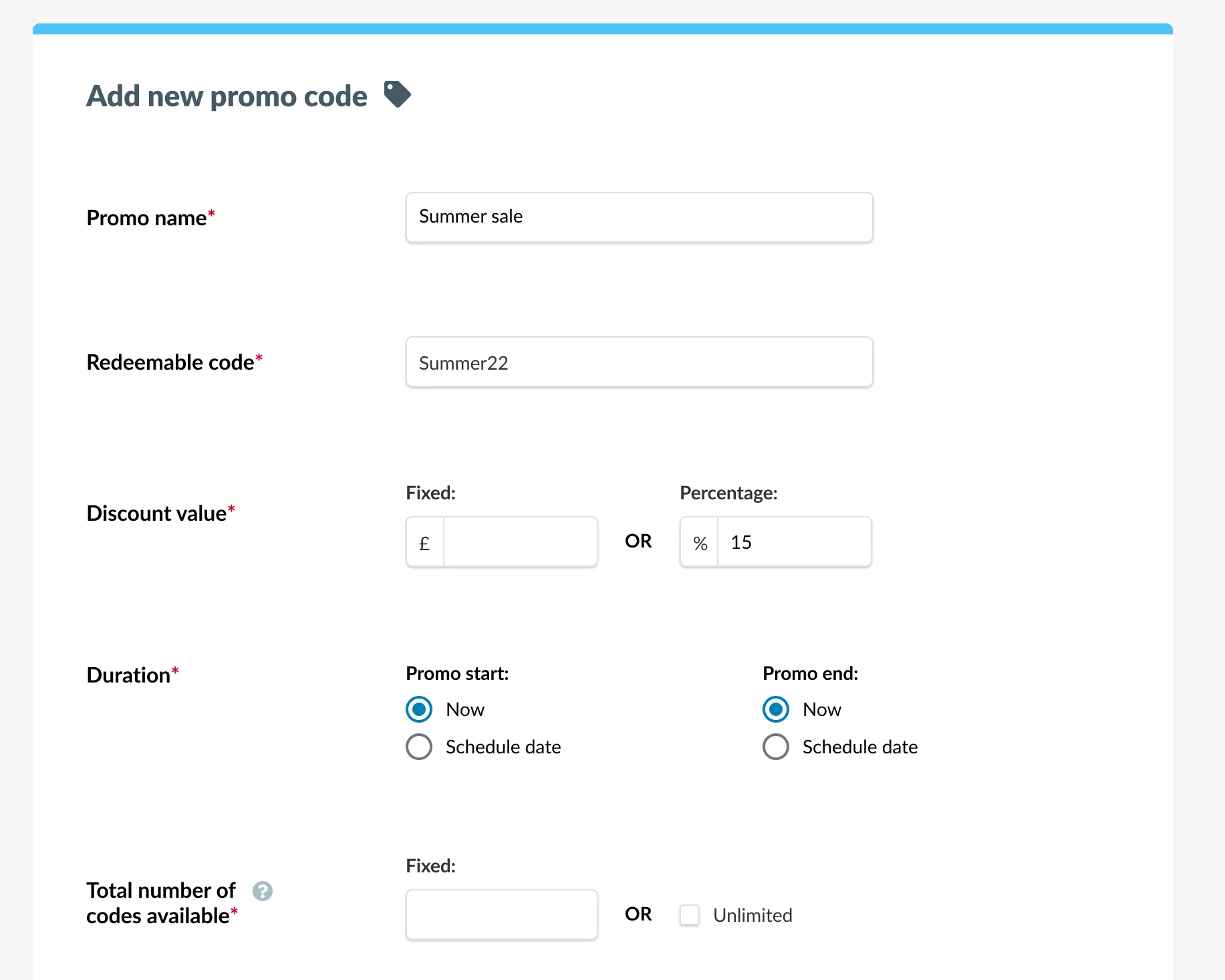 On the Appointedd platform, you can also create multiple promo codes and easily enable or disable them with a single tap.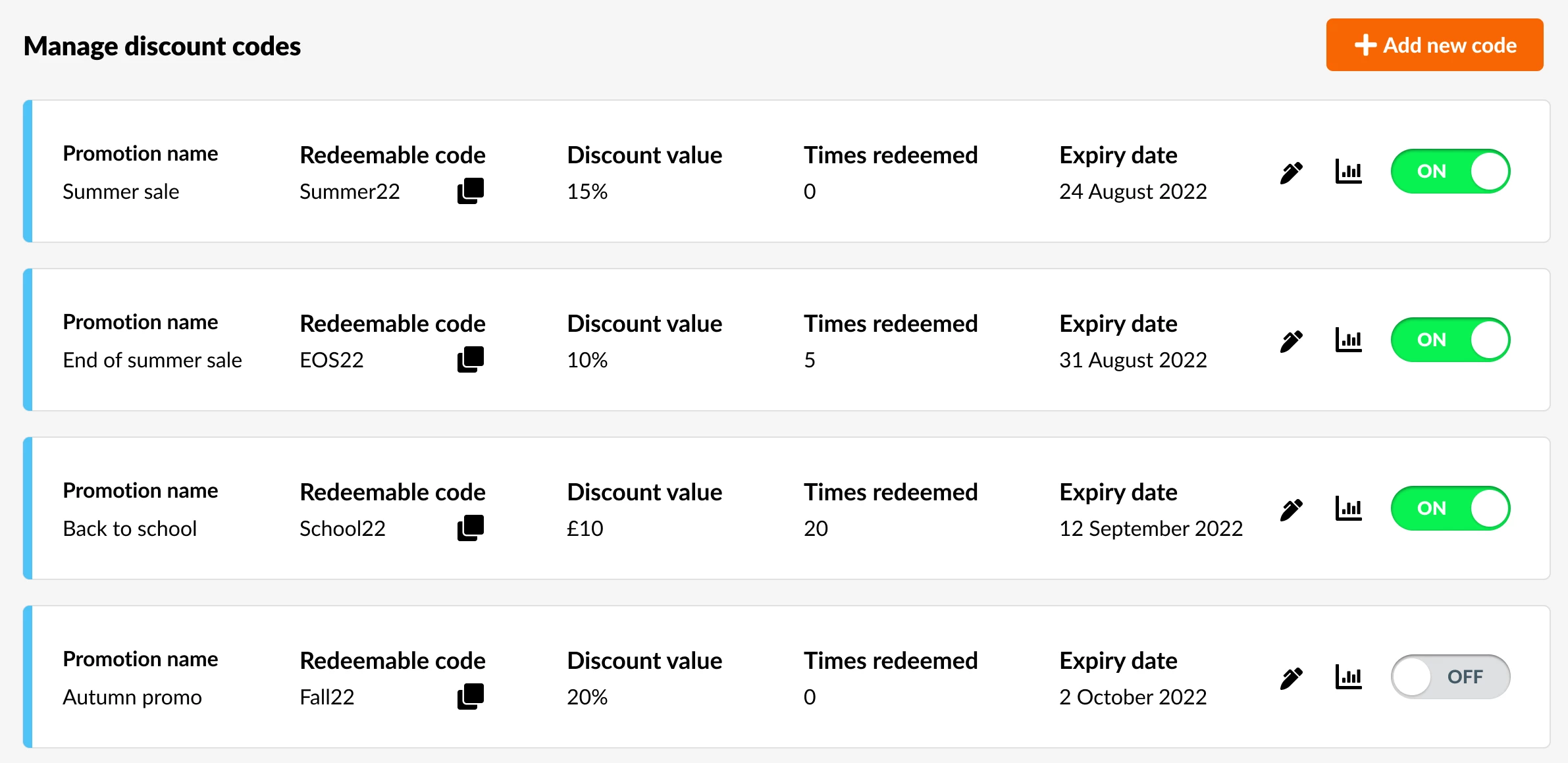 Promo codes also come with a reporting feature that allows you to see statistics and information about how promo codes are performing.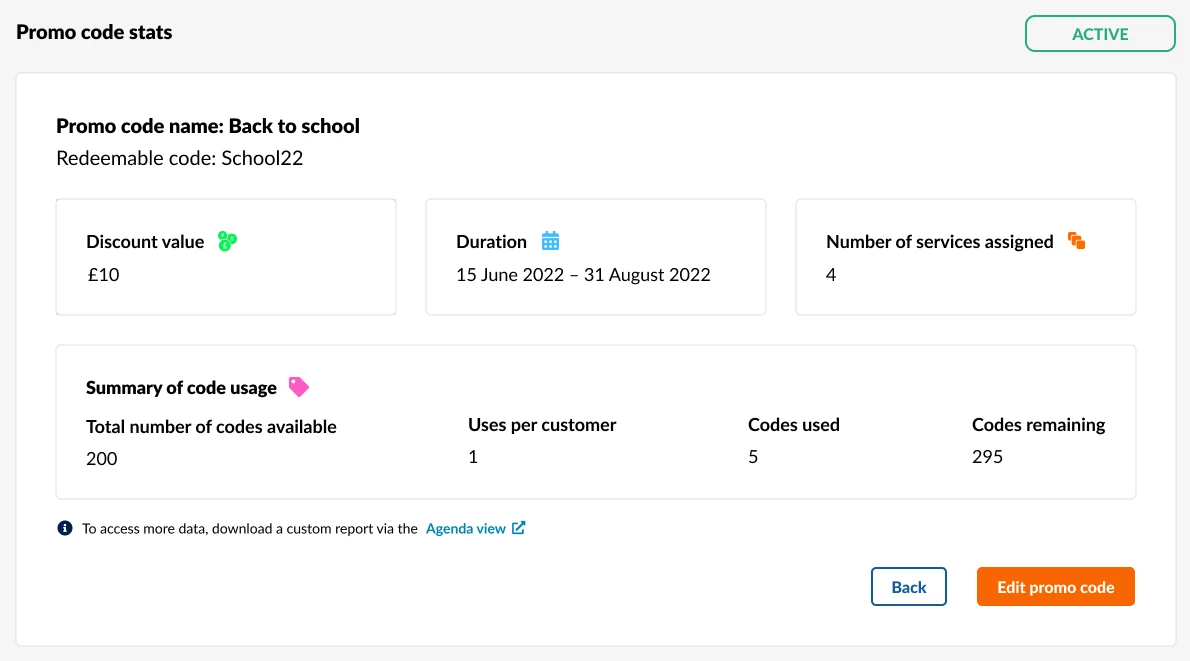 Ready to create your promo codes? Get started today.
Don't have an Appointedd account yet? Start your 14 day free trial now.
Published on 28 July 2022