Make your business finances stress-free by automatically generating an invoice with every online booking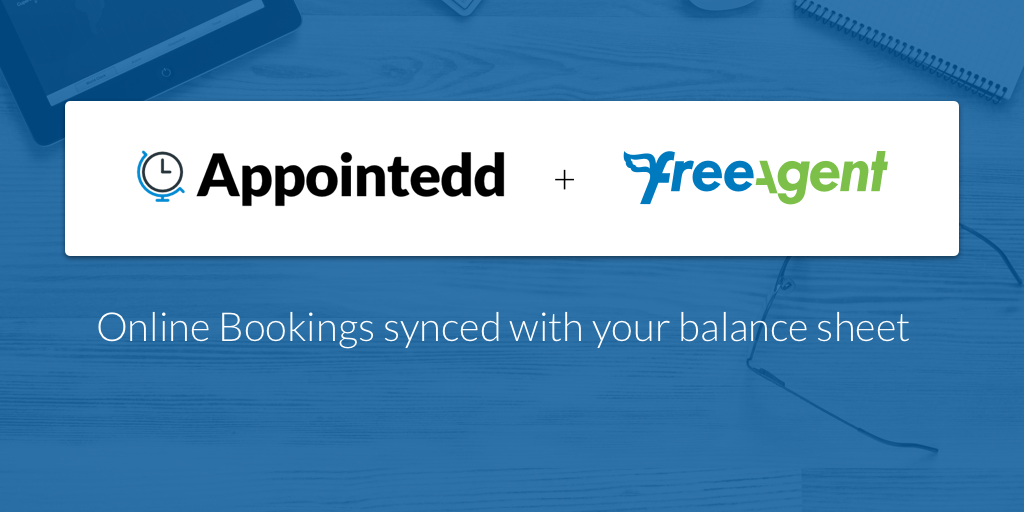 At Appointedd, everything we do is about problem solving. We're always looking to collaborate with teams and tools that make it easier for you to manage your business – which brings us to our FreeAgent integration. 
Appointedd has teamed up with FreeAgent, the cloud-based accounting software, to help you take bookings online and manage the impact of those bookings right the way through your business.
How does the Appointedd and FreeAgent integration work?
By connecting your Appointedd and FreeAgent accounts, you can create invoices straight from your bookings.
When someone books an appointment with your business via Appointedd, a customer record is automatically created within our built-in CRM.
Appointedd then pushes that customer record through to the FreeAgent system, where an invoice is created and attached to the customer record.
The power of the integration is in ensuring the details of that customer are entirely in sync across both systems, and in tune with the details the business holds about that customer.

Seamless accounting built into your bookings
Appointedd's online booking integration with FreeAgent takes care of the admin side of managing appointments, from the initial booking all the way through to the invoice.
With the Appointedd and FreeAgent integration…
Customer records are triggered as soon as a customer makes a booking

Those records are automatically created and maintained

Your business can maintain regulatory compliance effortlessly

You can use the time saved to take care of your business
With booking and finance admin taken care of, you're free to concentrate on your core operations – in other words, spending time doing what you do best.


How do I get the Appointedd and FreeAgent integration?
The first step is to sign up to Appointedd if you haven't already.
Next, pay a visit to our friends at FreeAgent if you don't already have an account.
Once you've done that, you can connect your FreeAgent and Appointedd accounts in a few simple steps:
Go to the

integrations

tab on Appointedd

Click on the

FreeAgent logo

to log into your account

Start generating invoices and manage your bookings seamlessly
Save time by automatically generating invoices for meetings – set your integration up today.
Published on 3 April 2020