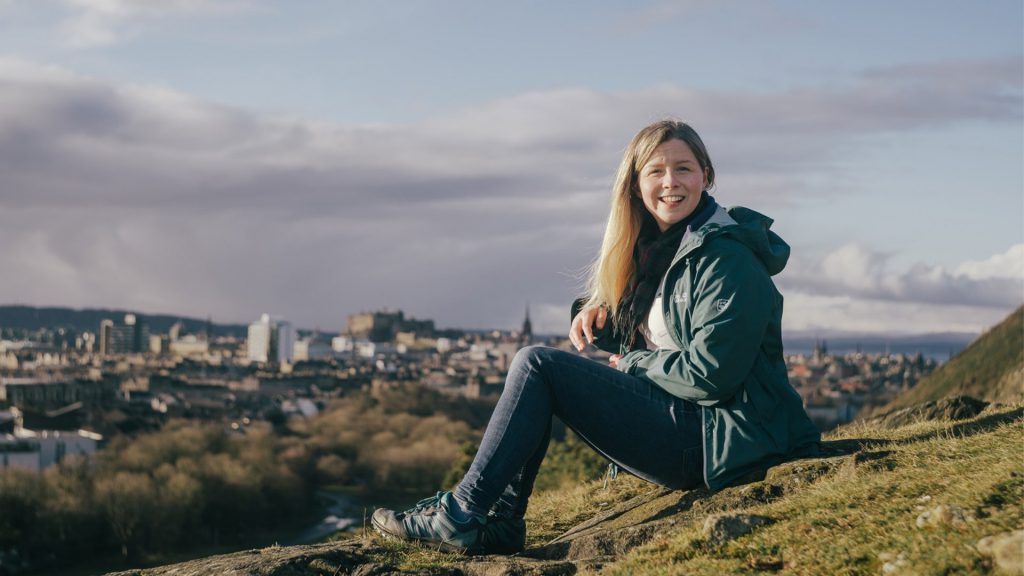 Please tell us your name and how long you've been in the team
My name is Elspeth and I joined the team at Appointedd just under a year ago.
Tell us a little bit about you
I'm originally from Blaidrummond (famous for the safari park!) but after a few years in Glasgow, I moved down to London. Back in 2018, I happily returned to Scotland where I proudly live in Leith, and where I love nothing more than exploring and enjoying the great pubs and restaurants it has to offer.
I trained as a teacher, worked in events for a bit then took a role supporting career changers move into technology. Before joining Appointedd, I did a brief stint in consultancy.
What is your role at Appointed?
I'm Head of Client Services, so I lead our team of wizards who look after our clients day to day – from everything throughout implementation and configuration, day to day account management and understanding strategically where clients are looking to roll out Appointedd across the organisation.
Generally, our team will be helping all sorts of different customers make the most of our software to help their businesses become more efficient!
What does that involve, day to day?
All sorts! We have a 24/7 in app messenger where our customers can get in touch with any query or point they might need support on. That's often their first port of call, so we need to make sure we're helping them out on there and pointing them in the right direction.
We also provide loads of in depth reporting for our clients, across all sorts of different industries, so sometimes we'll be conducting data insights sessions, or providing audits on how clients booking tools can better perform.
I also have the privilege of spending lots of time with the whole team and hearing about their career aspirations and personal development. This is something that's really important to me and the wider team at Appointedd, so we always want to make sure we're making space for our colleagues to grow and thrive.
Your favourite Appointedd moment?
For me, it was seeing the hockey stick graph of booking numbers as we started to emerge from lockdown – we're so proud to be able to support so many different businesses as the world begins to be (a wee bit) more normal.
One thing you'd love to book?
One day I might book a sky dive, but I'm not sure I'm quite brave enough…
Published on 9 August 2021