It's been six months since I hung up my SICCAR boots and joined the fast-paced scale-up whirlwind that is Appointedd. As Appointedd is a well-known Edinburgh success story, I often get asked by people what it's like to work here?
Confession – it rocks! Super supportive, collaborative, diverse, ambitious team who work at a million miles a minute and hold no punches. I feel privileged to be part of this amazing team, removing frictions to success as COO's do. Shortly after I started, I joined the ongoing conversation about whether we should or shouldn't return to the office and this is my experience.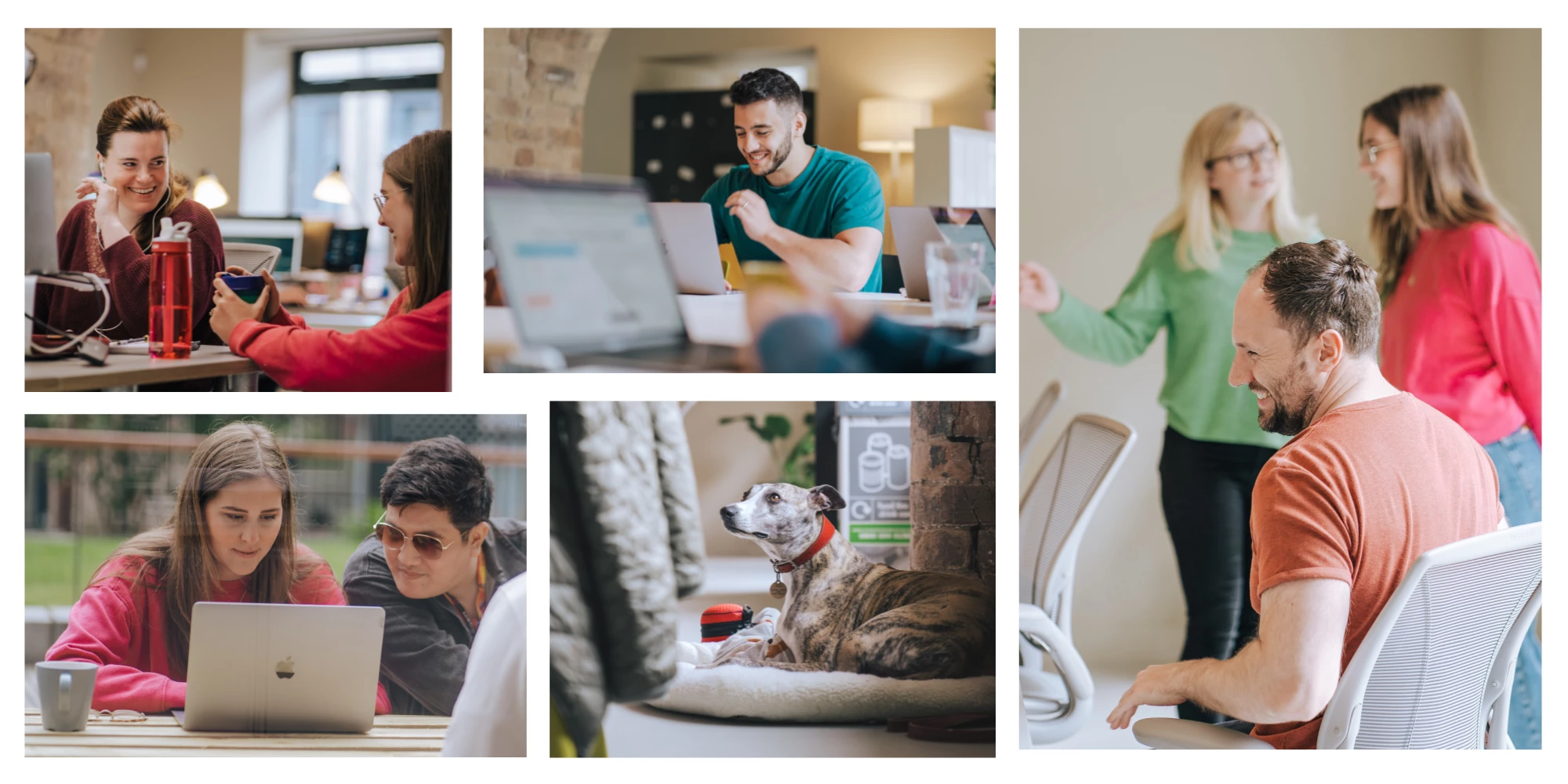 As an enterprise SaaS license provider the decision to go remote during Covid was easy, natural and well facilitated. Appointedd is the type of business that could remain permanently remote-based if we wanted to, but the team felt we were losing something by following that path. I'd shy away from saying it's the cliched water cooler moments that the team were craving, as it's probably more likely to be the coffee machine where the important conversations happen. But, after much debate the decision was made that we were going hybrid.
When we set about finding our new Edinburgh home, these were some of the key things we considered in our search:
Not everybody needs a full time desk. We've deliberately opted for an office with fewer seats than people so that no-one feels obliged to be in every day.
We need to be as central as possible as the team won't be used to commuting.
Coming to the office should feel like a treat not a chore, so we needed to find a really beautiful space to inhabit.
The office spaces should be bookable. Of course we've used our famous booking tool to allow colleagues to book desks, meeting rooms and the all important one well-behaved dug (Scottish for dog) a day.
Now that we have closed the deal and moved in, there are particular perks of hybrid working that we are really looking forward to.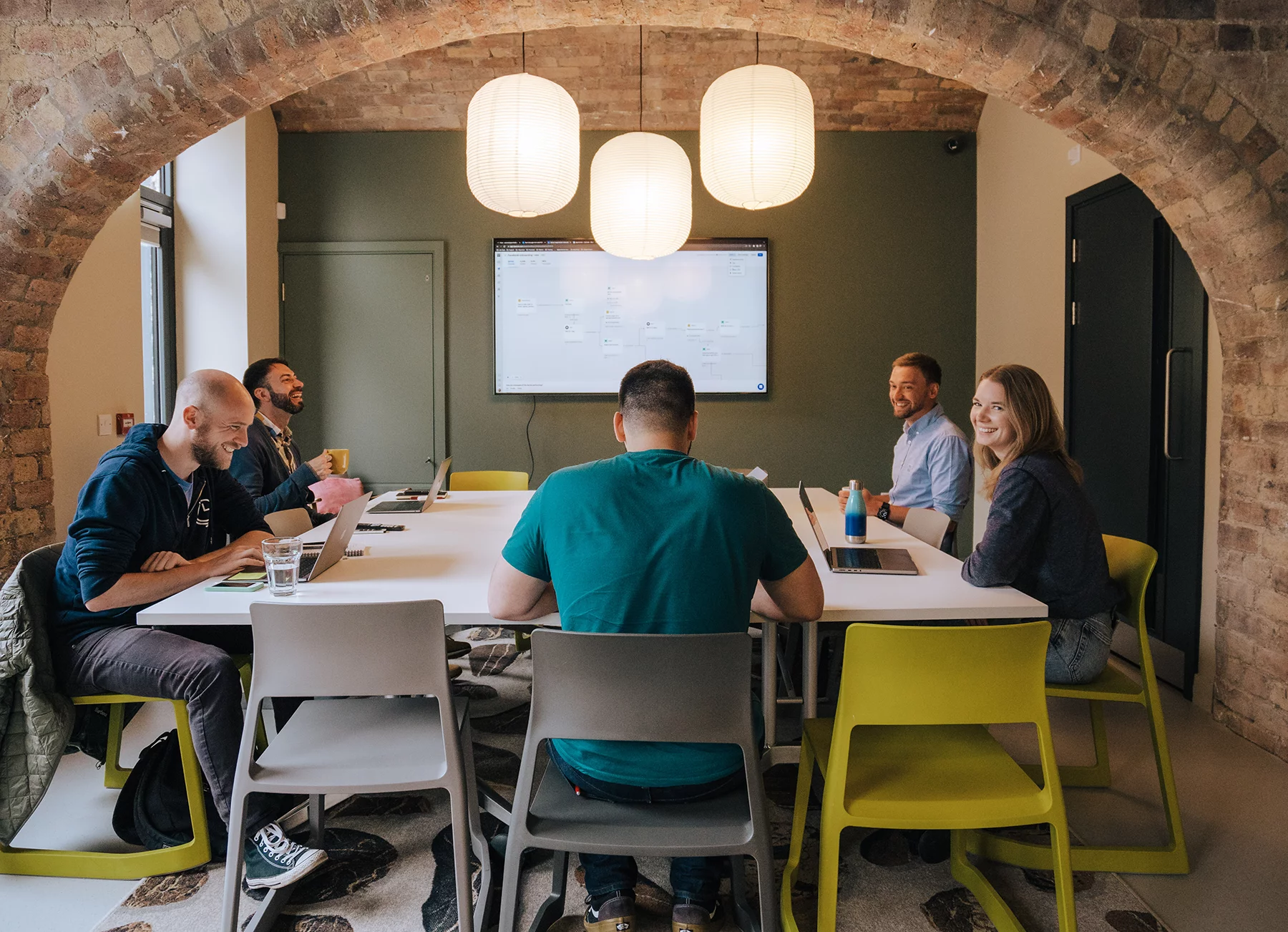 Cross-Team Collaboration
While collaborative work is really well managed at Appointedd with the use of tools like Notion and Miro, we're looking forward to the cross-team collaboration that comes from overhearing a Development brainstorming session or a Commercial team kick off. The "have you thought about this" or the "can I help you with that" opportunities that we slide into naturally when all in the same room.
Change of Scene
There can't be a remote-based worker alive who is not sick of the sight of their home's four walls some days, no matter how beautifully painted they may be. I see the office as a place I will be able to escape to; where there's no washing, or cleaning or DIY projects nagging at your consciousness and I know many colleagues who feel the same.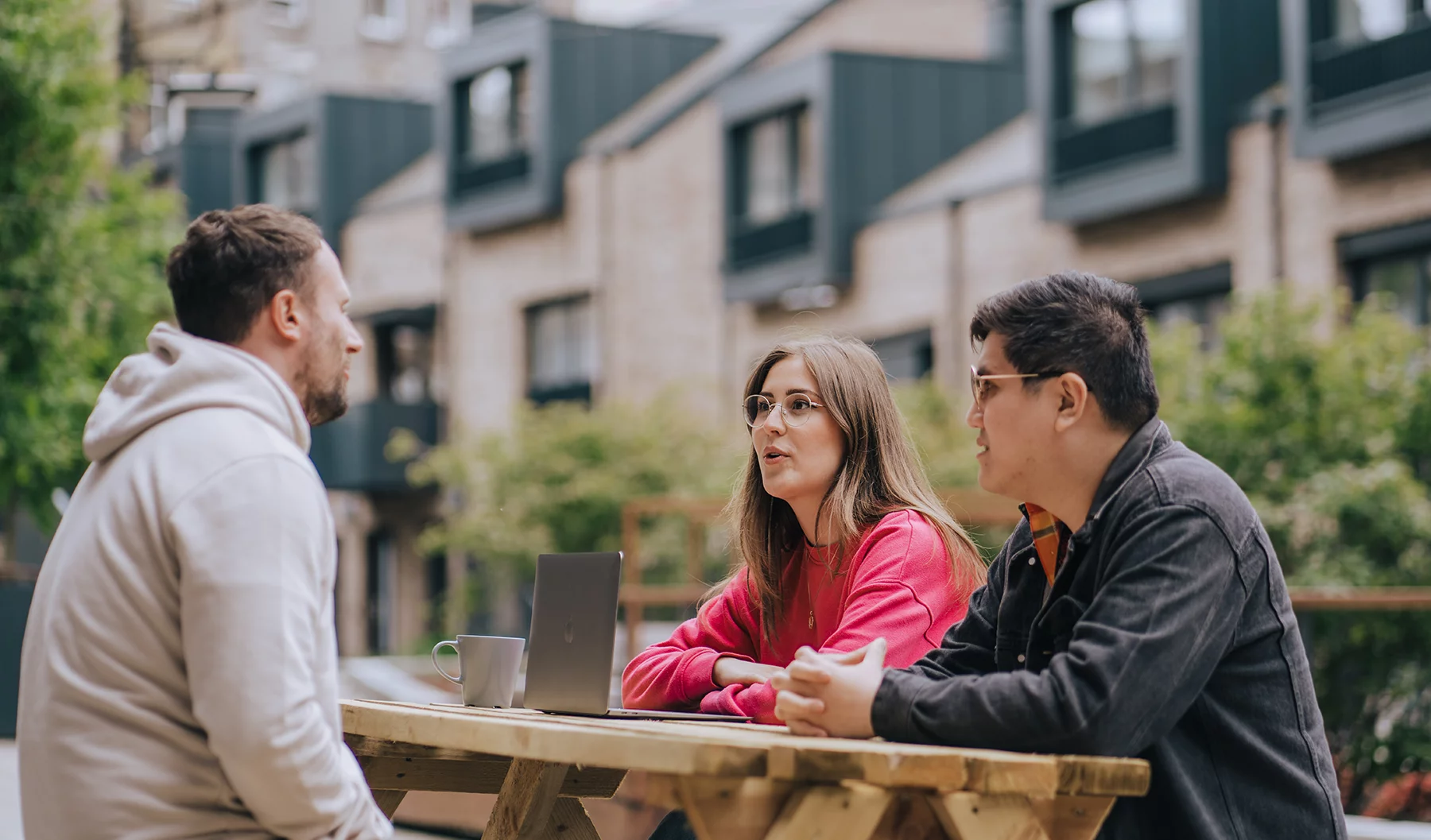 Workspace for out of towners
Being a remote-first company has allowed us to hire team members from all over the country, something we might not have considered before Covid. But when these 'out of towners' come to Edinburgh they can often feel out of place with no set place to work, surfing coffee shops and co-working spaces. Now they'll have a home from home in Edinburgh too, in our new global HQ.
Final interviews
I think companies lose some insight and validation from not doing final interviews face to face. Reading body language, building rapport, and seeing how individuals respond to stressors in real life are all valuable indicators of a successful future partnership but impossible to read on a video call. We look forward to doing lots more interviews in our new space. Interested? We are hiring!
Shared History
If you've spent time together during the work day, watching colleagues navigate a tricky sales meeting or warming up their haddock in the microwave at lunch (yes, you Ruta), you'll have more to talk about when it comes to those organized team days or events. You'll have common history beyond the work that you do and more diverse conversation points.
Spontaneous fun
I was in a meeting recently where a colleague spurted out "there is such a thing as too much planned fun," and never a truer word has been said. Like most businesses during the pandemic we penciled in an hour every Friday for 'Zoom Fun' and while it worked very well initially, it eventually died off as the team became 'Zoomed out' and couldn't face another video call on a Friday. As a result we are missing scheduled (or otherwise) fun in our work week. Returning to the office will allow the team to find their own moments of "look it's a Tuesday but we just signed a big deal, let's hit the pub" spontaneous fun. We still aim to have the 'planned fun' but hopefully that should feel more natural too.

Friendships
I won't discount the fact that it is possible to make friends on Zoom, but some of the deepest and most long-lasting friendships of my life have been made by slogging next to someone at work, when the above forces such as shared history and spontaneous fun magically combine. These are work friendships that open doors for you in later life, that provide guidance and support when tough decisions are to be made. They are the friendships that keep you working hard for a company long after your sell-by date, as the team has become much more than just a team to you.
So let's welcome this new era of hybrid-working beautiful Appointedd team with face to face collaboration, fun, success and perhaps a few friends made along the way.
Want to join Team Appointedd? We're hiring! Find out more >>
Published on 30 June 2022