The #1 booking software for cleaning companies
Appointedd helps domestic and commercial cleaning services to manage business demand with our easy online booking system. Save time on scheduling, manage multiple staff on the go, and take deposit payments upfront to secure your bookings.
Start free trial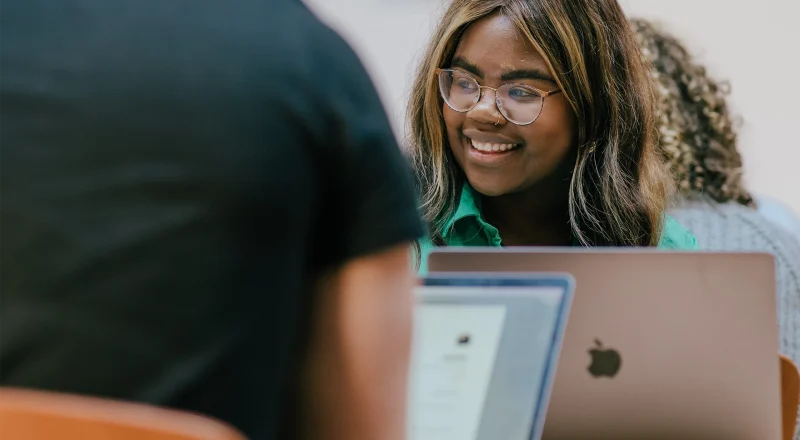 We serve clients in more than 167 countries. That's 86% of the planet.
Fastest response in the industry
Powerful feature to help you grow your business
Team management on the go
Each of your cleaners can access their own schedule online or in the Appointedd mobile app. Calendar sync ensures your whole team has access to a schedule they can rely on.
Take payments for booked services
Make your bookings more secure – process deposits or full payments for booked services when you connect your account with one of our payment providers.
Individual staff members can be added and removed from your Appointedd account with ease, making team management and account security flexible and simple.
Automatically notify your clients of scheduled or re-scheduled jobs and use custom notifications – saving you time on manual admin.
Take customer bookings online 24/7
Let your customers schedule appointments with you and your team online at any time. You can add the scheduling tool to your site or use your unique booking page and share the link with your clients.
Let customers book your services in just two taps
Schedule your cleaning services easily
Appointedd makes your cleaning services bookable online, 24/7 to help you stay on top of the increasing demand for your services. Our range of smart scheduling features empower you to spend more time delivering a quality cleaning service, and less time manually taking bookings and organizing your team's schedules.
Clients can make bookings from start to finish online, while automatic communications handle booking confirmations and updates.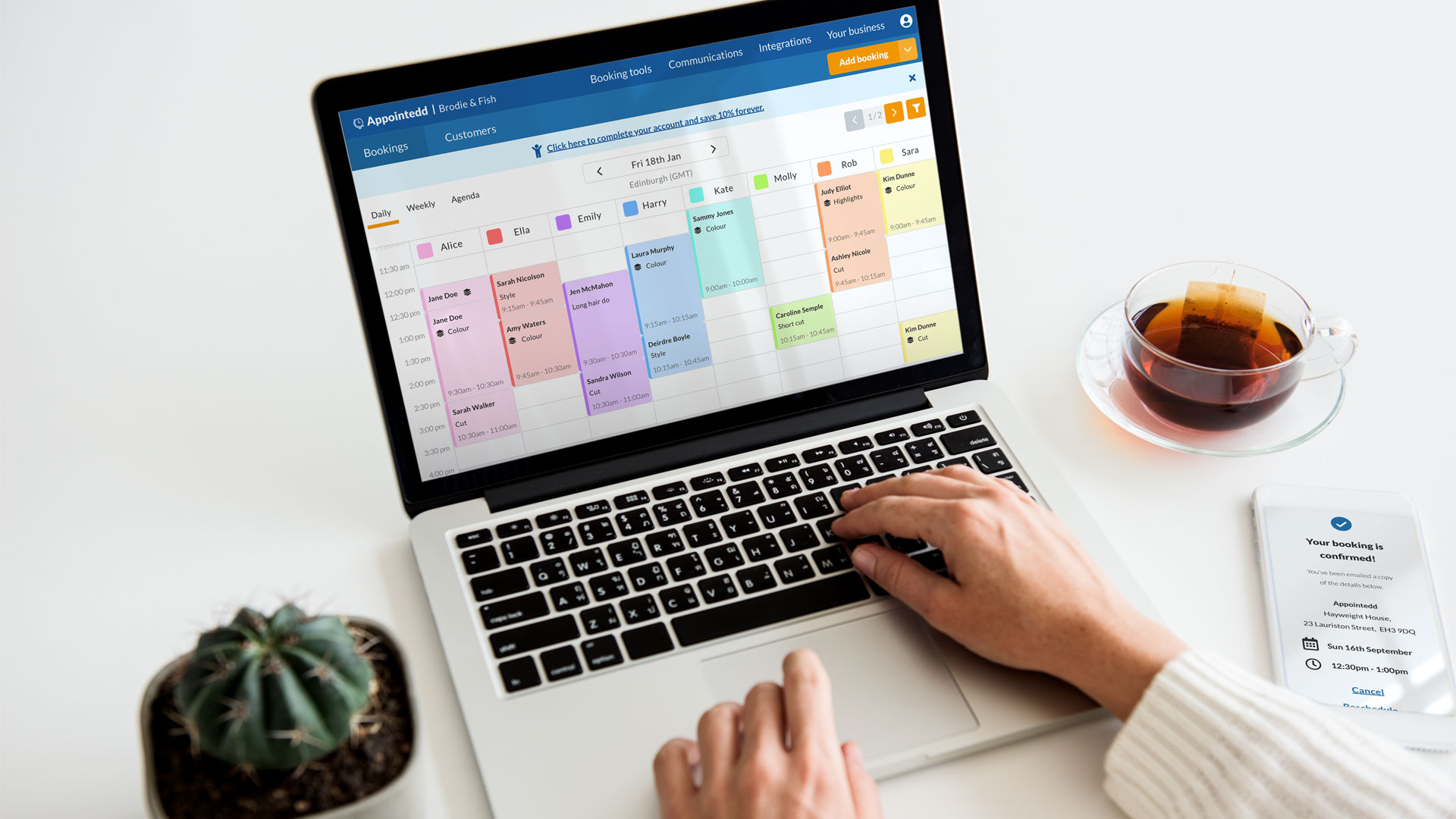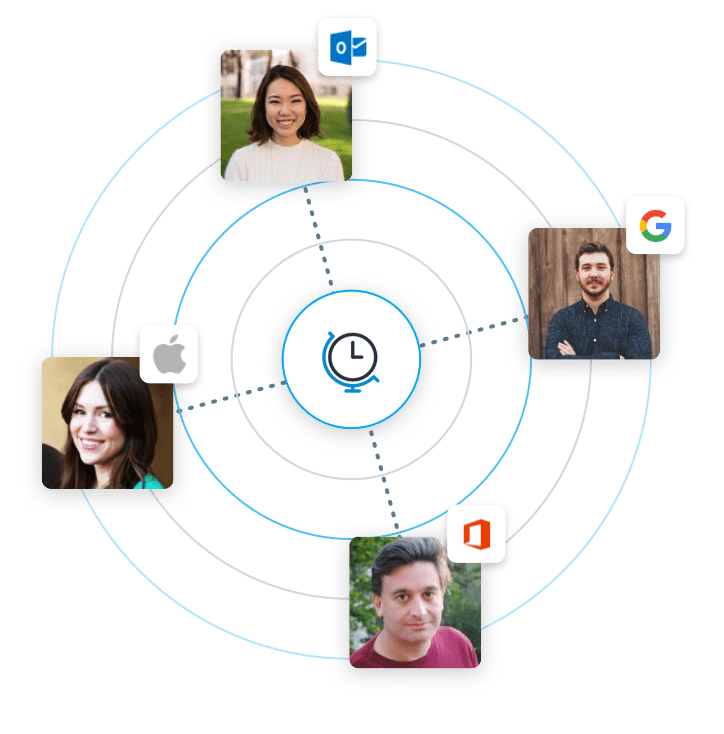 Calendar sync for your cleaners
Individual schedule management is easy for your cleaning team with two-way calendar sync that ensures their cleaning schedule displays in real time.
Appointedd integrates with several major online calendars including Google Calendar, Office 365, and iCloud Calendar.
You and your team can simply connect Appointedd with your preferred calendar and any new bookings, appointment updates, and cancellations will automatically sync in real time to your Appointedd and external calendar.
Explore all integrations
Secure bookings and get paid upfront
Our cleaning services booking software integrates with a range of payment gateways, including Square and Stripe, connecting your online booking solutions to a convenient way of collecting advance payments, for you and your clients.
Securing deposits for services at the time of booking can help prevent cancellations and increase your cash flow. Appointedd's multi-tier pricing functionality also empowers you to handle multiple price points and encourage client loyalty with benefits such as discounted services for repeat bookings.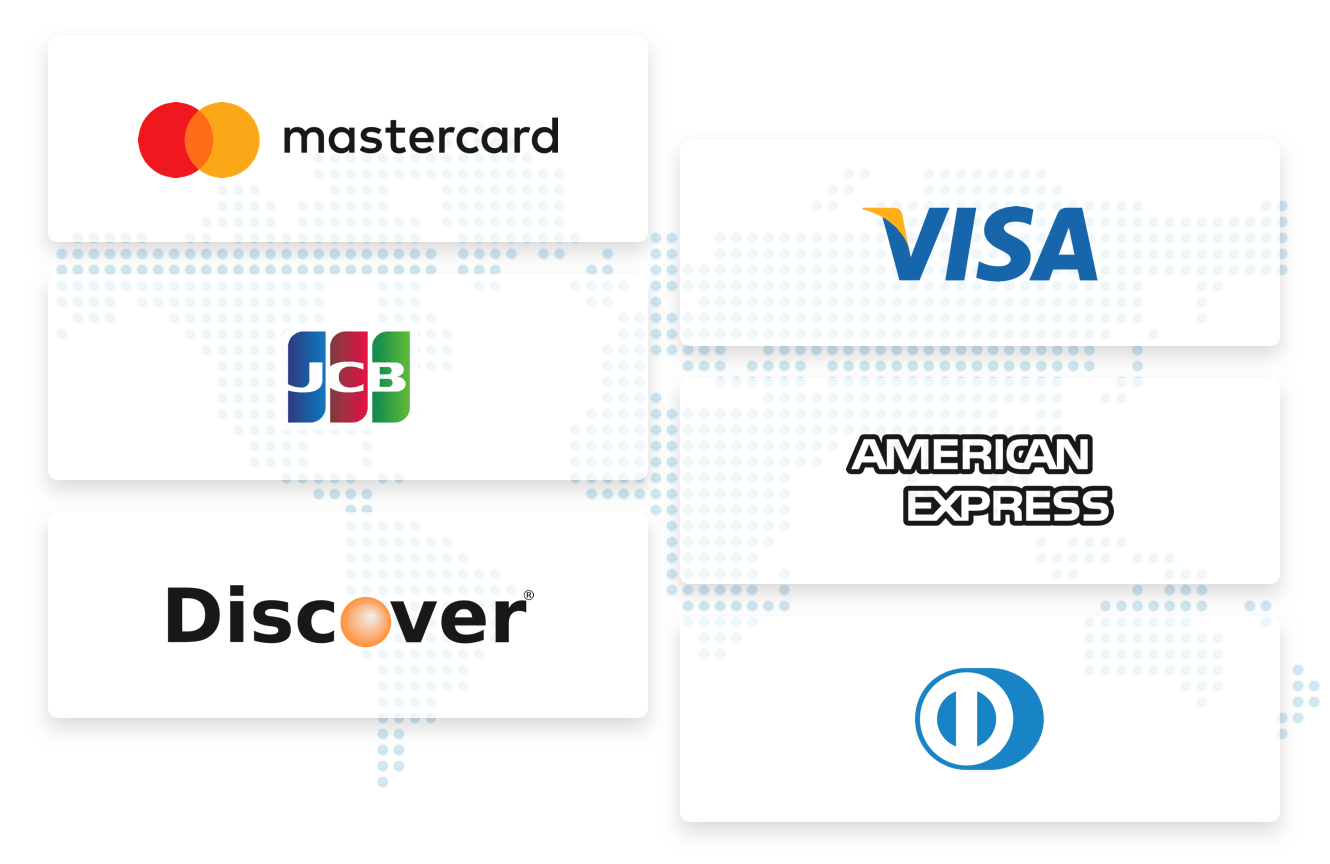 Carefully selected cleaning company software integrations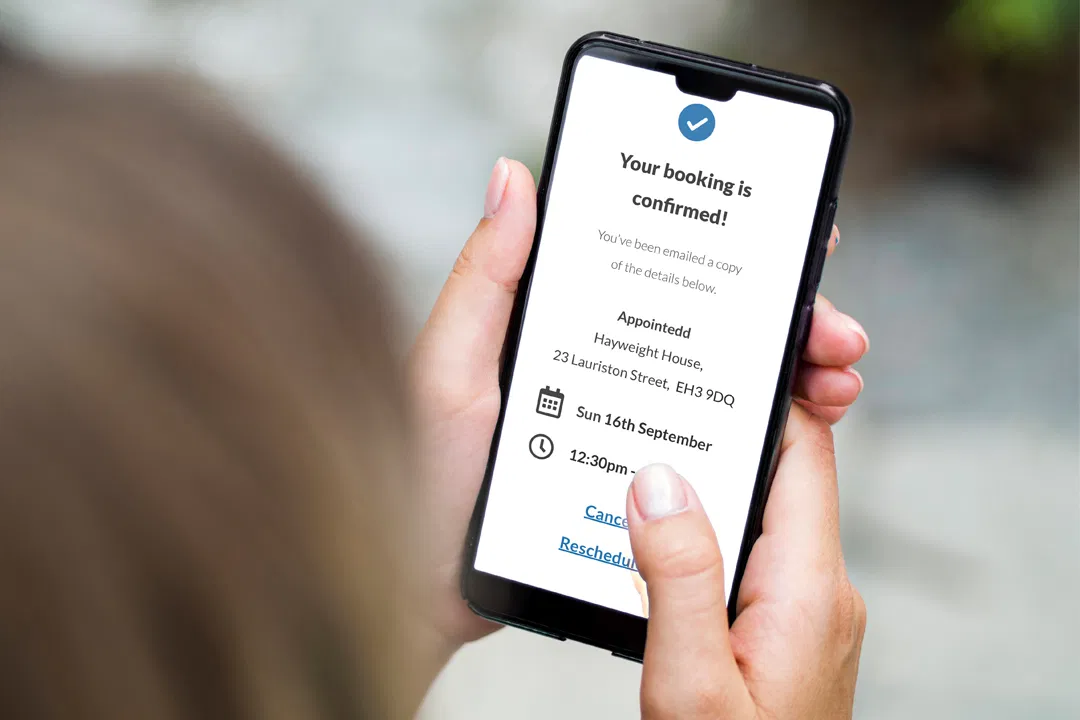 Save time with smart communication
With an increasing demand for domestic and commercial cleaning services you need a booking solution that will save you time organising, emailing, and chasing up clients for more information.
Appointedd enables you to automatically generate email or SMS communications for all customers – whenever a booking is made or amended they can receive a booking confirmation, reminder and follow-up. Add custom questions to your booking flow to prompt customers to provide specific cleaning requests, and save even more time on manual admin – up to 8 hours a week!
Cleaning schedules on the go
Appointedd's accessible scheduling solutions enable your business to effectively manage independent cleaner schedules, customers and bookings from wherever you are. Our cleaning services software allows each of your cleaners to access and manage their own calendars from any device.
The Appointed mobile app for iOS and Android is ideal for viewing and managing bookings and customers on the go, and ensures cleaners can stay updated in real time – even when they're travelling between jobs.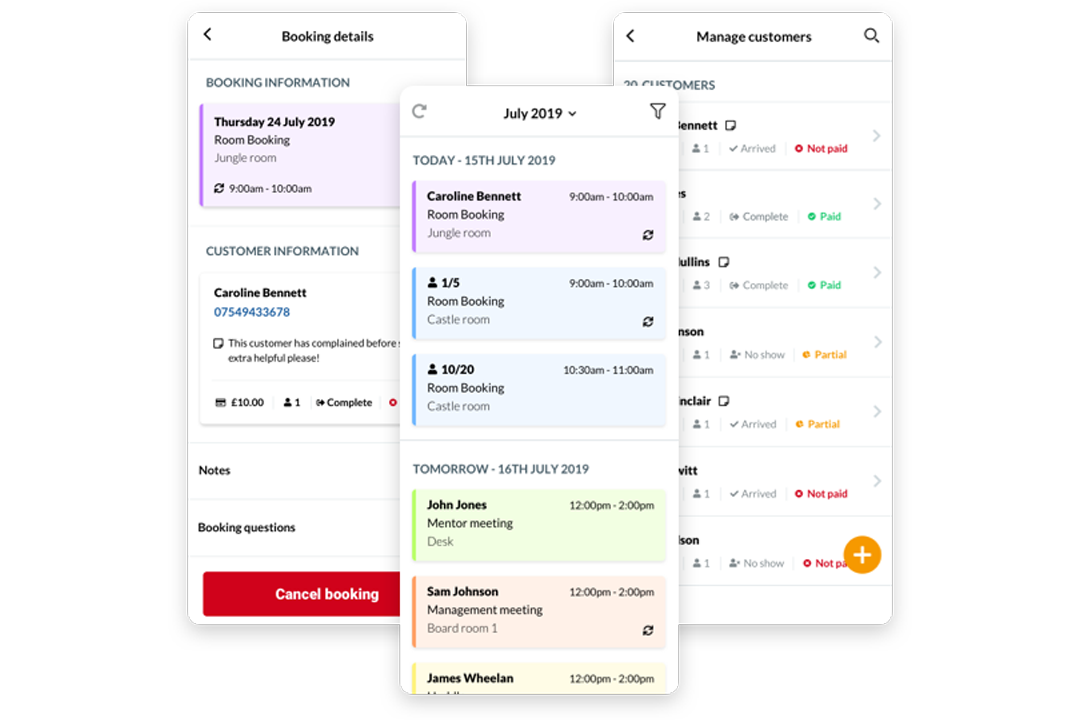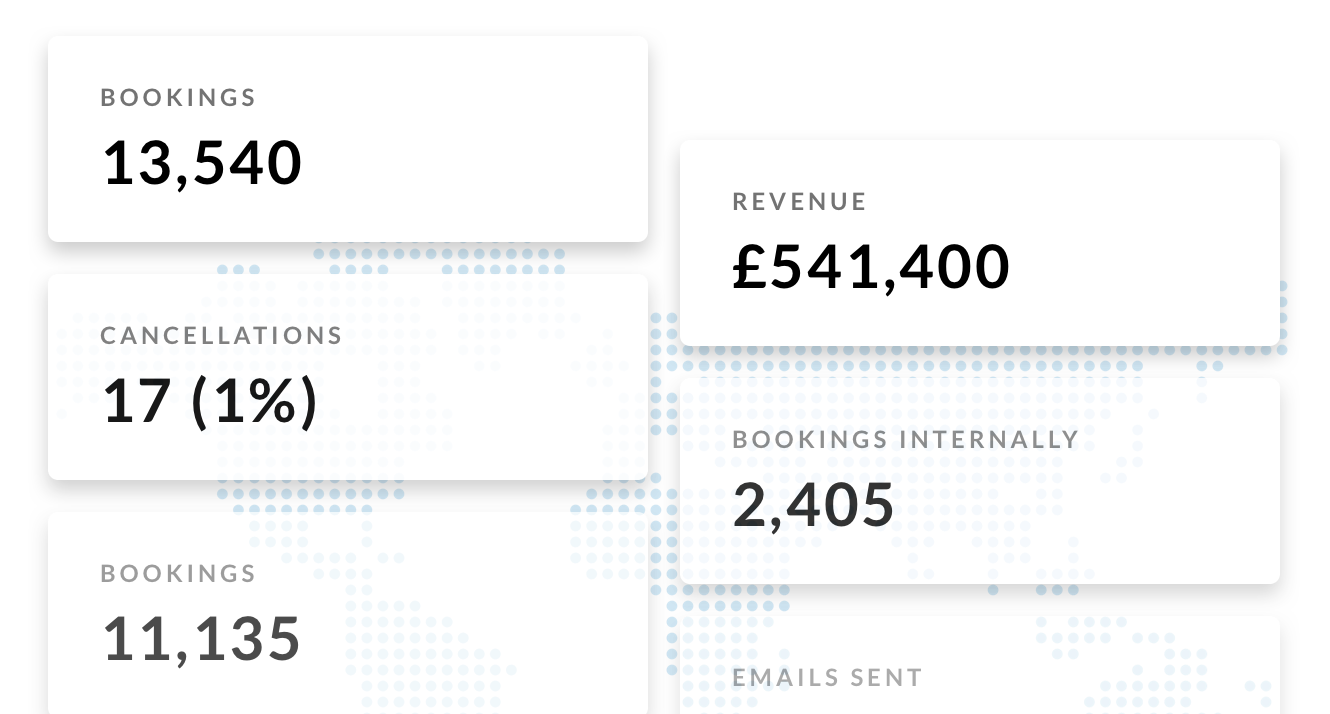 View all your reports in one place
Use your Appointedd reporting suite for an overview of all your resources, productivity, and financial and staff reports. Track how many hours your cleaners have worked to make payments more efficient, view top clients and their booking history, and view your total revenue.
Our powerful reporting saves you time in generating individual reports and tracking endless data, while remaining compliant with regulations such as the GDPR and ISO 27001. We enable your business to harness the power of data for optimized insights that will help you business grow.
Manage your team with flexibility
Maintain a secure account and stay in control of user access with Appointedd's flexible account management. As the account owner you can grant user access to independent cleaners so they can view and manage their assigned booking calendar and sync with their own external calendar.
If your staffing situation changes, that's not a problem with Appointedd – simply delete the relevant user. You can also control the level of access each user has (administrator, standard, or restricted) for further account security.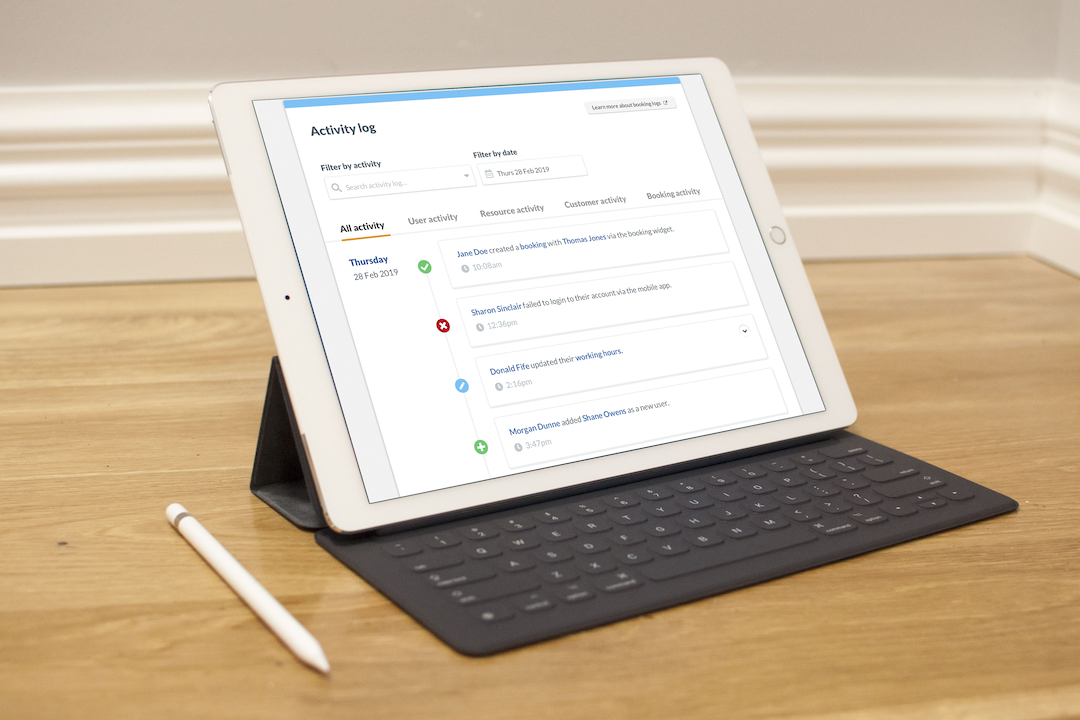 Start free trial
14 day free trial. No credit card required
Fast setup, no tech skills needed
Free account setup call and 24/7 live chat support
Take your first booking in under 5 minutes
For enterprise
Dedicated account management
Ongoing strategic support and enterprise SLAs
In-depth data and reporting
Team of in-house industry experts