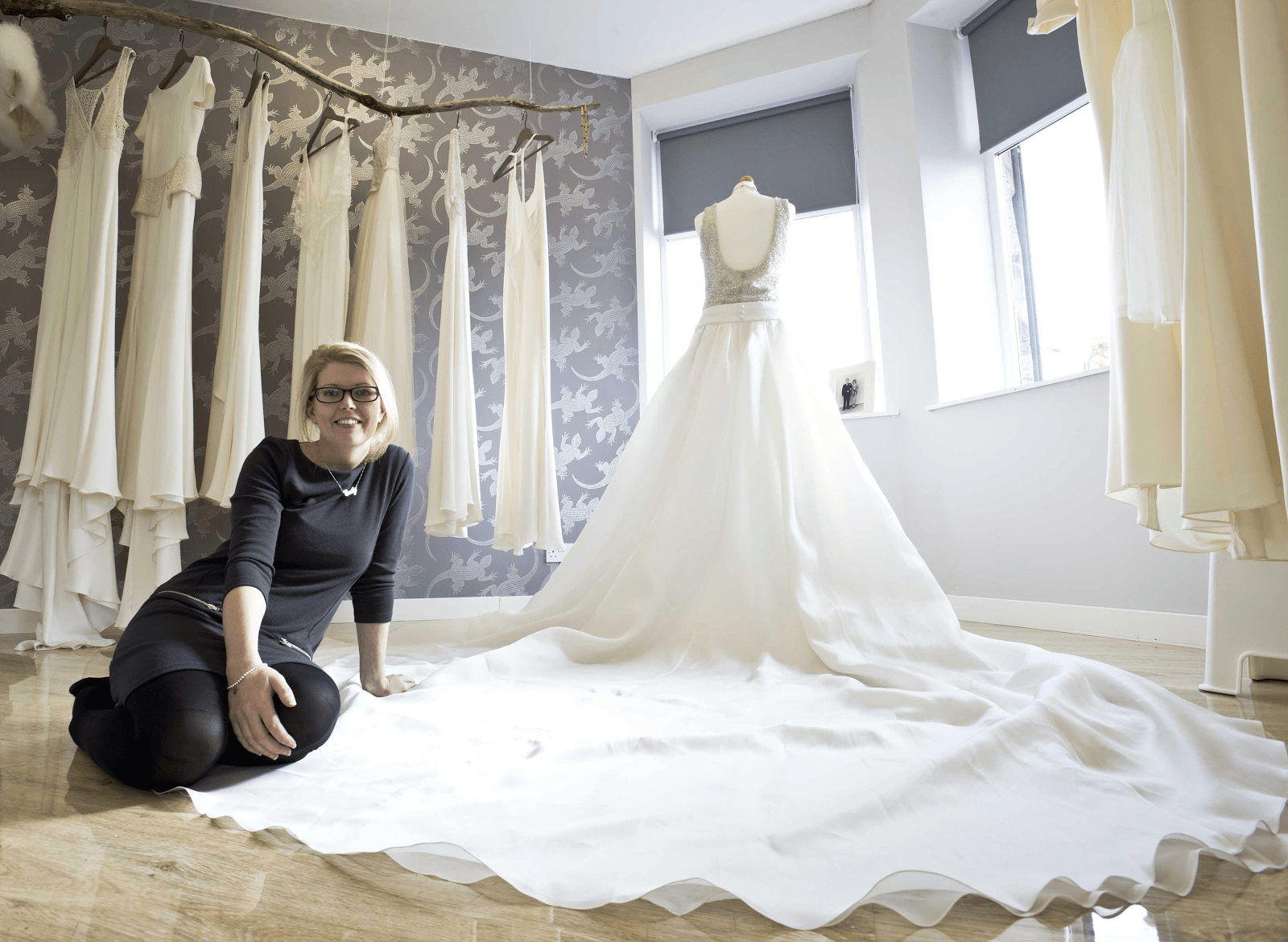 Planning a wedding can be fraught, but thankfully the rise of online tools is making the process easier by the day. Almost every aspect of a wedding can be booked and arranged online these days, from venue hire to flowers to dress fittings, which is a godsend for busy brides and grooms (unfortunately, there's still no easy solution for all those opinions your in-laws have). Appointedd customer The Wedding Gallery – the world's first wedding department store – knows this and has helpfully created a one-stop shop for everything you need to say 'I do', complete with online booking for planning your visit.
To celebrate the mushiest holiday, we're showing some love to our wonderful community of wedding and bridal suppliers. Get ready to go on a following spree and, if you're planning your own wedding, maybe bookmark this list. Everyone here is bookable online!
Unbridaled
This 'meringue-free' bridal boutique in Ayr is the ideal destination for brides who want something a bit different. With a variety of styles to explore and two-hour private appointments, there's bound to be something that catches your eye.
Emily of Unbridaled says: "Appointedd allows my brides to secure the appointment they need at any time of the day. It can be difficult trying to juggle your schedule, your bride squad, and multiple bridal shop visits in a day. Being able to clearly see which times are available and book instantly is great for brides as they don't need to faff about with emails or wait for opening hours to call. It also frees up my time to give my full attention to clients during their exclusive one-to-one consultations. "
The Vintage Suit Hire Company
It's not just brides who want to dress to impress on the big day. Launching in 2016, The Vintage Suit Hire Company provides grooms with award-winning service and beautiful wool suits for hire or purchase.
Co-founder Jess told us: "We offer our clients the ability to book their initial consultations, group fittings, and made-to-measure sessions at our two store locations, via Appointedd. Our clients tell us they love having the ability to see our live calendar availability and then selecting a time most convenient to them. We love having the ability to add custom fields to request further details about our couples' wedding dates and plans so we can best help them when they arrive for their appointment, and we save a huge amount of our time by simply sending out the link to our Appointedd microsite rather than discussing our availability on the phone or via email."
Treasured Brides
York-based bridal boutique Treasured Brides seeks to give their brides a dress shopping experience they'll never forget. Appointments focus on finding out what each individual bride loves and loathes in a dress to find the perfect fit.
Zoe had this to say: "Appointedd has allowed me to offer an instant booking option to all my lovely brides looking for their perfect gown. It's easy for me to update with my own appointments and meetings, leaving the hours I have set free for the brides. Receiving notifications to let me know I have a booking is great and it means I don't have to check constantly. I'd be lost without it."
Elizabeth Wallace Bridal
Specialising in wedding dress alterations and gown restyling as well as beautiful bespoke flower girl dresses, Elizabeth Wallace Bridal is Ayrshire's leading bridal alterations company.
Elizabeth says: "Appointedd has made our booking process so much smoother and quicker! We no longer have our brides waiting for ages while we search for their next appointment. It has allowed us to be so much more efficient. We have all the details we need just one click away!"
Dolly Blue Bridal Studios
Dolly Blue is a Shrewsbury-based bridal studio with a constantly changing selection of gowns from new and innovative bridal designers.
Adele told us: "Being a small, independent business – by appointment only – having an online booking system frees up so much valuable time for us to concentrate on other aspects. With online booking linked to all our social media, brides can book anytime of the day or night, and they have to agree to our specific requirements as well, thus cutting out the time wasters!"
VaVaVoom Boutique

Searching for bridesmaids dresses isn't so different from finding a wedding dress – except you have several people to please instead of just one. Although they specialise in prom dresses, VaVaVoom Boutique is a great place to find the perfect dress for the ladies not wearing white!
Louise told us: "It's a great little feature for customers to be able to hit a 'book now' button straight from Facebook. Your patient advice, ease of communication, and total commitment to serving your customers is fantastic. Thank you for a great service. Me, my team, and my customers love Appointedd."
Fuze Ceremonies
Of course, there's one thing that really makes a wedding a wedding, and that's the ceremony. Luckily, you can even book that essential part online too, with Fuze Ceremonies. Fuze provides celebrants for a variety of ceremonies and was big news last year when they became the first in the UK to offer celebrant booking online, thanks to Appointedd.
Founding Director Anne says: "Customers love it, they are very positive. And having online booking prompts customers to book more quickly. With the link there and ready for them, it makes it quick and easy."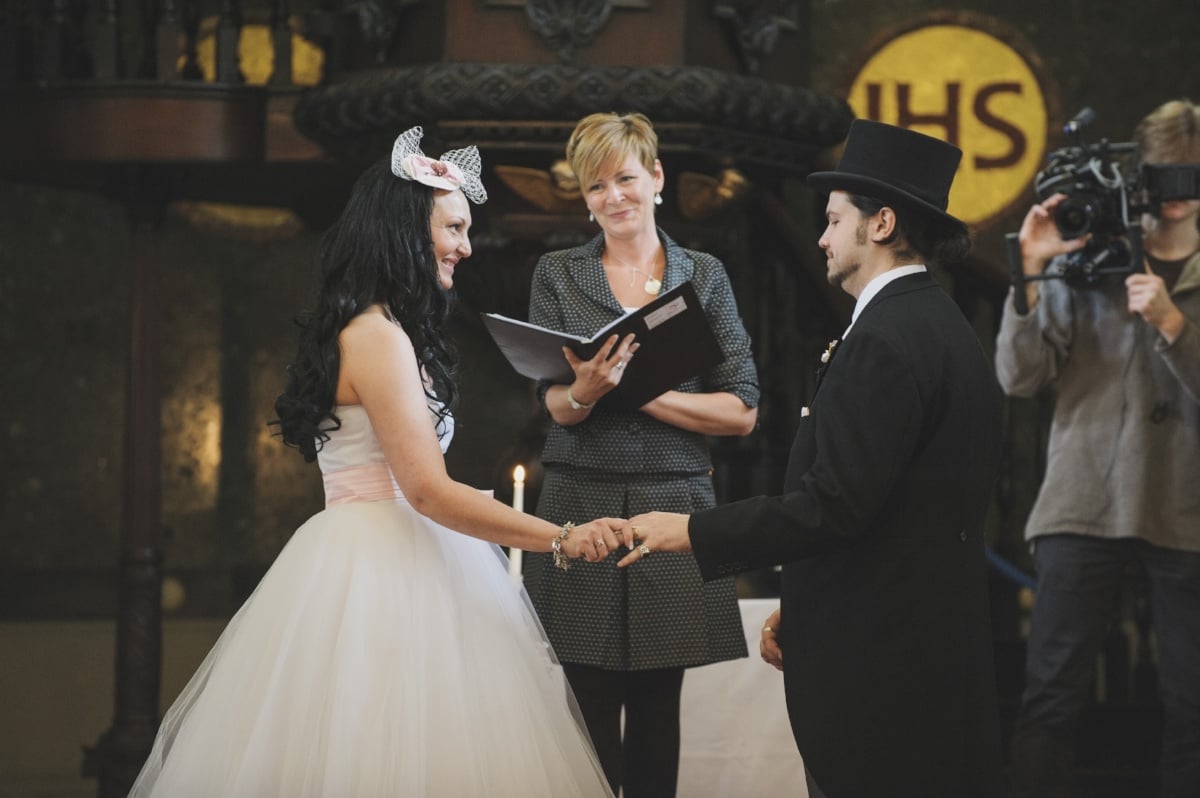 If you like what you see, show our bridal beauties some love by taking a look at their websites and maybe paying them a visit. And congratulations to all the imminently hitched!
Published on 13 February 2018