As a female-led organisation, we're always delighted to take a moment to stop and celebrate the great success, progress and ambition of women in the workplace. At Appointedd, we believe wholeheartedly in creating an inclusive, equal and equitable workplace where successes are celebrated regardless of background.
We love this year's theme to "Choose to Challenge" – we align to the statement that a challenged world is an alert world and from challenge comes change, and at Appointedd, we always choose to challenge.
There are so many initiatives, attitudes and approaches to celebrate IWD and today, we wanted to ensure we put a spotlight on celebrating women's achievement across the Appointedd community by featuring the amazing female-led businesses that we power with online booking.
Charlotte Tilbury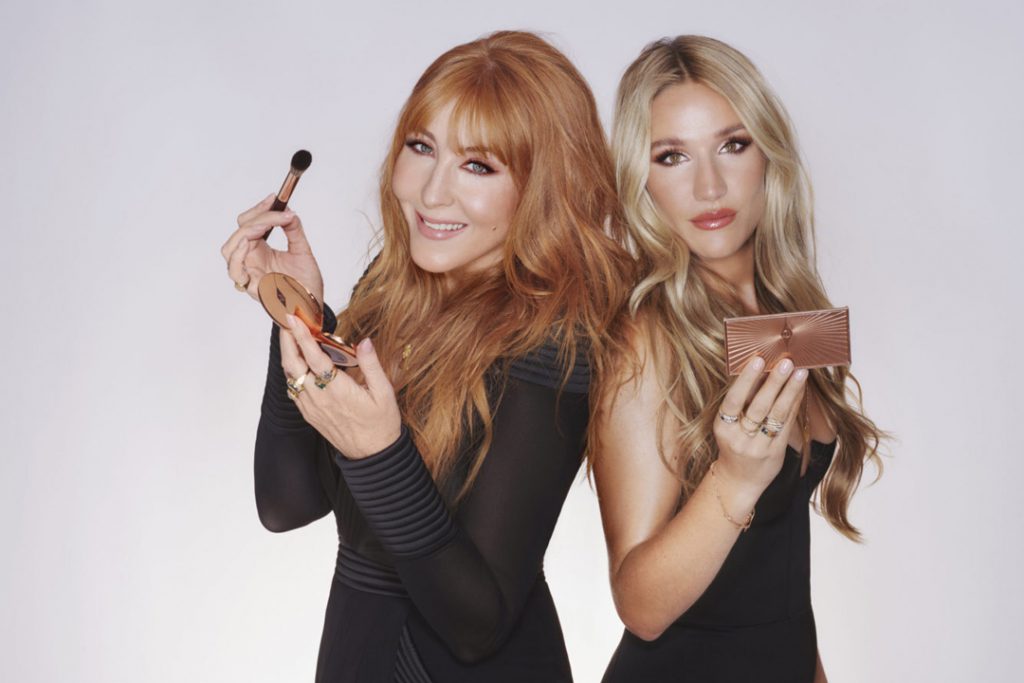 Launching in 2013, Charlotte Tilbury set up her own beauty brand which has grown to exist across the UK, US, Canada and Europe. At Appointedd, we've partnered closely with Charlotte Tilbury since April 2020 to deliver virtual consultations and masterclasses.
As a female-founded business, we are always delighted to work with fellow female-led organisations, and they don't come much more glamorous than this! We love this line, which beautifully sums up how we love to work and how we feel this International Women's Day "Dare to dream, make it happen, break all the rules."
Check out Charlotte Tilbury's bookable experiences here.
Sligo Speech Therapy
Faye Godsell established Sligo Speech Therapy in 2012 to provide assessment, therapy, training and consultation to families, schools and organisations. In April 2020, Faye grew her team by welcoming Aisling Burke, and together they continue to support the growing numbers of families and organisations that benefit from their services.
Faye joined the Appointedd community when she introduced online booking for 9 services that are offered via her website. Faye said:
"Appointedd helped us meet the needs of all families who wish to access our services online. Covid-19 presented many challenges for my business, but Appointedd empowered us to adapt. I love that Appointedd has so many strong females on their team. I am regularly in contact with the Appointedd Team who have been so helpful and contributed towards our online booking success. I love Appointedd – two female founded businesses supporting each other is something that is very special to me."
Dreamee Teepees
Tara is a business owner and mum to five boys! With five dedicated little helpers, Tara runs her own business from Leeds, West Yorkshire. Tara started her very own sleepover party business after she was helping her eldest son look for an unusual way to spend his 9th birthday. The idea of a sleepover in a den was how Dreamee Teepees began.
Three of Tara's five sons have a rare lifelong blood condition called haemophilia, so starting their very own sleepover party business was the perfect option for Tara and her family.
"Dreamee Teepees enables me to give the boys the attention they need whilst also being able to pay the bills too, and what better business to have than one that my son and I came up with together? Being part of Appointedd's community has given me so much more flexibility, I spend less time booking people in via the phone, people simply book online. It's really taken off!"
Tara is now using her knowledge and expertise to coach other women to allow them to have the freedom to work around their family commitments. Check out www.dreameeteepeesacademy.com
Glow Tanning and Beauty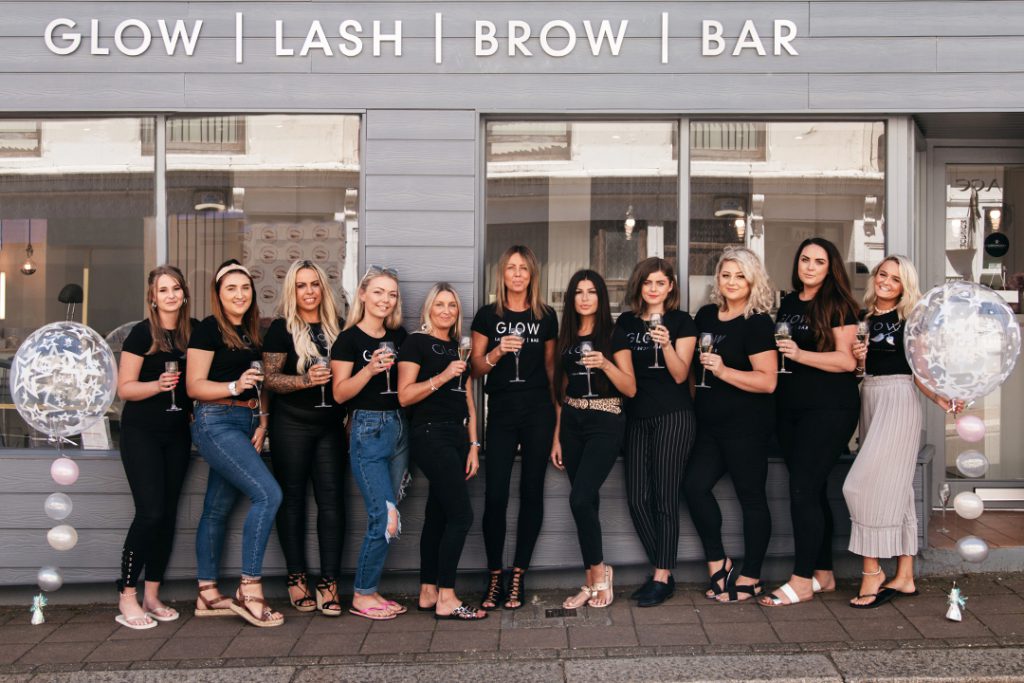 It's been 7 years since Lisa Watson founded Glow Tanning Nails and Beauty in the heart of Cornwall, England. Lisa and her team provide acrylic nails, spray tans, facials, massages, manicures, and pedicures to a whole host of customers.
With the help of Appointedd, the business has grown year on year and enabled Lisa to open a sister salon, Glow Lash & Brow Bar, in 2019. Glow Lash & Brow Bar specializes in eyelash extensions, dermaplaning, microdermabrasion, makeup, and brow treatments including microblading. It even has a gin and prosecco bar, so they've added makeup pamper and fizz bookings to their ever growing list of services bookable via Appointedd!
Lisa says:
"I love the marketing research element of Appointedd which has been fantastic for performing customer integration charts, and working out who the most loyal customers are. I also love how you can really get a strong idea of how our business is performing and the popularity of particular treatments and beauticians."
Red Ant
Red Ant has been delivering innovative technology for some of the world's best retail and lifestyle brands for the past 20 years, and we are delighted to partner with them to elevate our joint proposition: enabling retail customers to connect with amazing brands from the comfort of their own homes.
Together, we power the female-led Charlotte Tilbury with amazing technology, which you can check out in action here.
Like Appointedd, Red Ant is led by a female CEO, Sarah Friswell – Sarah said:
"It's great to partner with a business that is as diverse and inclusive as Appointedd. We share not only values, but our aim to make experiences more accessible to retail customers. We're proud of what we have achieved together with Charlotte Tilbury, but it doesn't stop there. We are planning on working with more leading retail and lifestyle brands in the coming year"
You can read more about Red Ant and Appointedd here.
Appointedd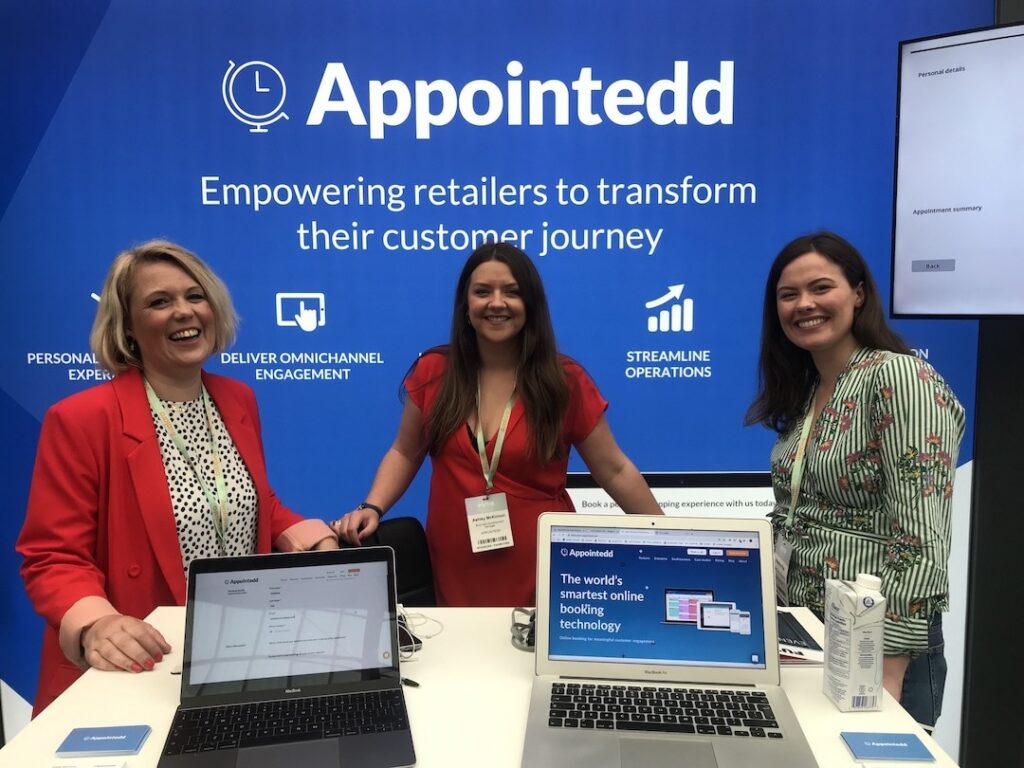 Leah Hutcheon is Founder & CEO of Appointedd. Leah was a former magazine editor and comedy producer who started Appointedd because she struggled to find the time to book hairdressers appointment. There was a real gap in the market for 24/7 online booking, and that's when Appointedd was born.
Leah's tech startup now powers some of the world's best brands who connect with their customers via bookable experiences. Leah said:
"International Women's Day is so important because I think it starts the conversation for us. I know for Appointedd, as a team its prompted us to talk about amazing women; the businesses we mention here are just a handful which are led by strong, passionate women. There's hundreds and thousands of them and IWD is a chance to really celebrate all the hard work that is being done."
Leah has many accolades under her belt. She was previously named NatWest UK Small Business Entrepreneur of the Year and a winner of a Scottish EDGE Award, as well as featuring in a BBC documentary on entrepreneurship.
Published on 5 March 2021