Last Friday, we brought you our brand new theme Fixie and 12 new customisable microsite features to give you even more control over your microsite. Today we've brought you two more. Customisable emails and questions!
1. Custom Emails:
You can now customise any email that is automatically generated by the software. This allows you to customise your communication at every step of the booking process, including the initial booking, any reschedules and cancellations. This allows you complete control over how you engage with a customer.
If you have an Appointedd account you can find custom emails under the management settings menu.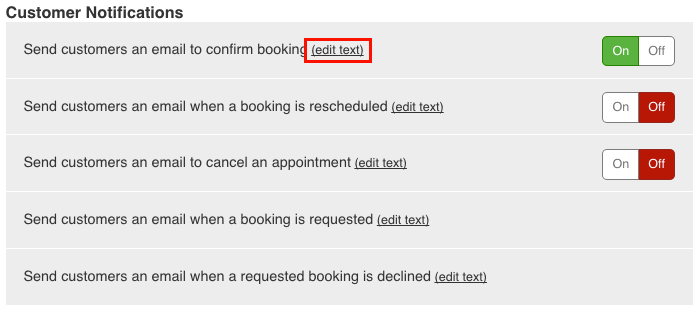 2. Custom Questions:
This feature lets you add an extra step in the online booking process. These custom questions allow you to get the right information from a customer about a certain service or bookable product. You can set the questions to be either required or optional.
If you need to ask customers specific questions, you can add them via the management section of your microsite under "Custom questions during booking process".