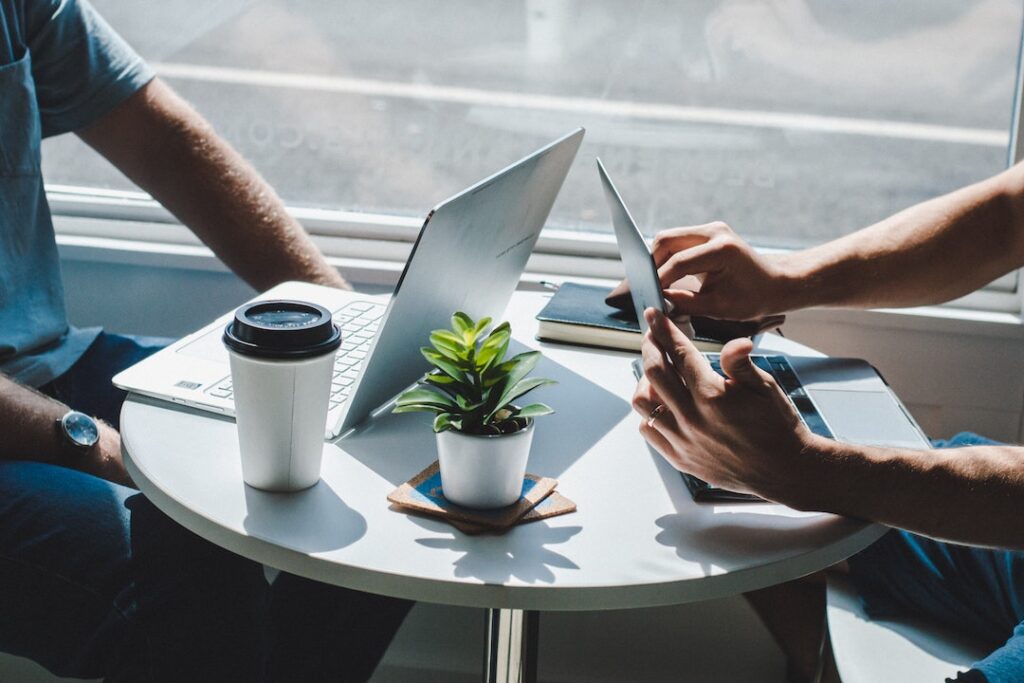 At an extraordinary time such as this, an interview scheduling system like Appointedd is helping businesses to save time on admin and hire quickly and efficiently, without compromising on due diligence. 
Act quickly
Speed is key when dealing with staffing shortages due to the coronavirus. Luckily, Appointedd allows you to be nimble. With simple setup and dedicated account management, you'll be up and running as fast as you need to. Simply advertise jobs on the same platforms you normally would, link to your booking tools, and instantly take advantage of 24/7 interview booking. 
Save time
Self-scheduling with Appointedd allows businesses to automate their recruitment. Hiring managers simply have to add their availability to the system, and watch as candidates book interviews that align with their availability. Avoid sinking time into interview scheduling, and focus on activities that will help carry your business through this difficult time. 
Improve efficiencies
Appointedd's flexible booking tools can be embedded into any web-enabled platform and allow candidates to book interviews online 24/7 – we help clients take 34% more bookings outside 'regular' business hours. Custom questions allow you to pre-qualify candidates during the booking flow, and a built-in CRM (does this integrate with others?) stores all candidate information, for you to access at any time.  
Minimize in-person interaction
Even though many businesses who have remained open during the COVID-19 outbreak will inevitably be in close contact with customers, it still makes sense to limit in-person interaction wherever possible. Appointedd's powerful Zoom integration can automatically trigger a video link with every booked appointment, allowing you to meet candidates by video with ease. 
For businesses who need to hire fast, online scheduling software enables you to ramp up your recruitment while saving time and improving efficiencies. 
This means you have the time you need to focus on what's important – helping your business, and your customers, through a turbulent time. 
Interview scheduling system for businesses who need to hire fast
The spread of COVID-19 has put businesses everywhere under strain. 
With the rise of social distancing and governments advising the public to avoid pubs, clubs, and restaurants, many businesses that rely on in-person interactions are having to shut down locations and let go of staff on a grand scale. 
Not every business is closed, however. People still need to be able to do the essentials: buy food, have parcels delivered, access healthcare. For businesses like supermarkets, goods delivery services, and healthcare providers, it's now a struggle to keep up with demand. 
They need to hire new staff to help them cope – and they need to hire them fast. That's why businesses are turning to online scheduling software. 
Dealing with unexpected recruitment drives
Businesses everywhere are struggling to adapt to a crisis that feels like it has come out of nowhere. For those who will remain open over the coming months, recruitment has just jumped up their list of priorities. 
In order to cope with demand, help out their communities, and support people let go from other jobs, businesses like supermarkets are hiring additional staff at an unprecedented rate.
While speed is key, recruiting so quickly brings problems of its own. It's difficult to hire well and hire quickly, especially when managers have a million other items on their to-do lists. 
That's why these businesses are turning to online scheduling software; booking tools that help them intelligently automate their recruitment process, save time, so they can focus on more important tasks. 
Interview scheduling system for recruitment
Appointedd's online scheduling software is helping companies intelligently automate their recruitment processes by empowering candidates to self-schedule appointments online. 
The software allows candidates to schedule their own interviews – from company websites, social media pages, and staff emails – using simple online booking flows. 
Interview scheduling system syncs with company calendars, so interview slots are pulled from the live availability of the business, the hiring managers, and any other relevant staff. 
It's an easy way to ensure interviews take place at a time that suits everyone, without forcing managers to go back and forth with every candidate trying to nail down a time. 
Appointedd even integrates with video conferencing software, allowing hiring managers to schedule and conduct interviews with candidates via video. 
Published on 22 March 2020