Support and service are at our heart
We exist to create a world where anything, anywhere can be booked in as little as two taps.
Careers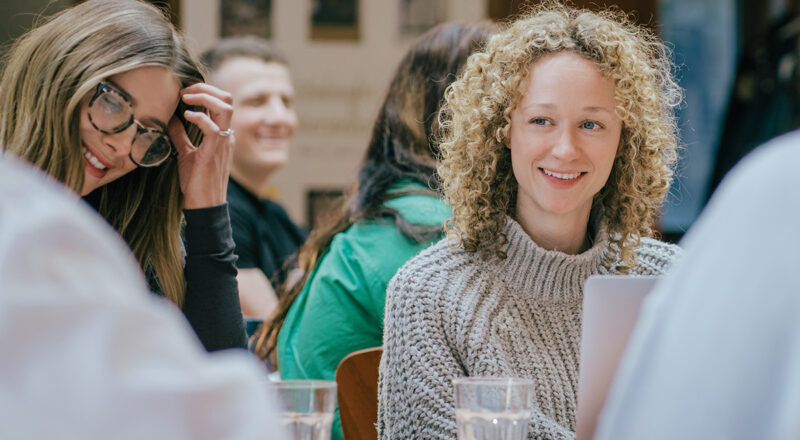 Founded on grit and tenacity
Appointedd is a booking tool, a team, and a vision: to make anything, or anyone, bookable online in as little as two taps.
Founded in 2011 by CEO Leah Hutcheon, Appointedd now operates across 167 countries, powers scheduling for businesses of all sizes, and helps them turn services into bookable experiences.
Combining the ease and convenience of 24/7 online booking with intelligent data and curated customer journeys, Appointedd offers a scalable solution to scheduling that doesn't compromise on the personal touch.
Situated at the heart of the Edinburgh startup scene, Appointedd collaborates with clients, customers, and the community to take the pain out of the booking process, allowing you to spend less time 'scheduling' and more time 'doing.'
Backed by a team of in-house experts
On a solid foundation of culture and values
Our team lives and breathes our values. We aren't scared of change, we relish a challenge.
Appointedd-why-us-main-image
Collaboration allows us to be more than the sum of our parts. There's no standing still. Sometimes we might fail but we don't see that as a negative. We use it to improve. We are constantly learning and evolving, continually making real progress toward our goals. Standards are high, but together we can surpass them.
We are inclusive. We support and encourage each other. We value opinions. We ultimately follow the same path to achieve a common goal, aiming to get there together as fast as we can.
We try to resolve issues by looking outward. We don't walk away from problems, We find a solution. Comfort zones are there to be challenged. Ownership is key. Each and every one of us should take responsibility for reaching our full potential. Sharing and learning is actively encouraged so that together we can develop and support one another.
Appointedd is growing and evolving and of course we will make mistakes. Name a start-up that hasn't. Ask for forgiveness, not permission. We trust you. All we ask is, DBAD and in return we'll give you space to fail. We innovate, we take on challenges, we are in it together. This is not a name and blame culture. It's one of transparency and shooting for the stars. Let's celebrate the wins. Make judgement calls that will lead to positive results. And if you fail, fail forward. We've got your back.
Introducing promo codes: attract more customers and increase...
We're thrilled to announce a powerful new feature: promo codes. We're proud...
Read more
Start free trial
14 day free trial. No credit card required
Fast setup, no tech skills needed
Free account setup call and 24/7 live chat support
Take your first booking in under 5 minutes
For enterprise
Dedicated account management
Ongoing strategic support and enterprise SLAs
In-depth data and reporting
Team of in-house industry experts