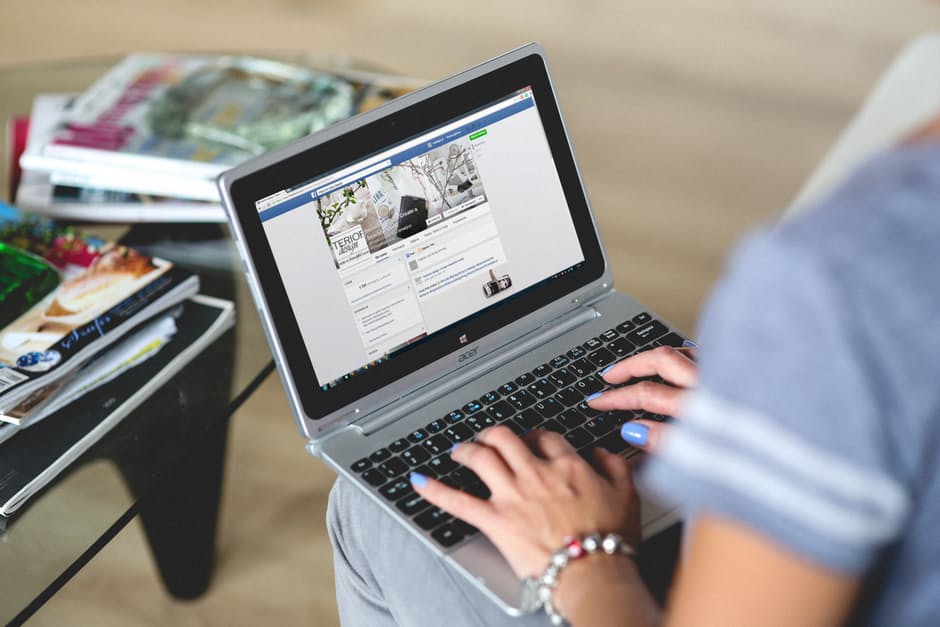 Your business Facebook page is a fantastic tool for promotion and communication, but have you ever felt that there's this annoying gap between how many people like you online and how many paying customers actually walk through the door? The good news is, we have the method for taking all that cyber traffic and turning it into real-life business.
Step 1: Get your online booking system up and running
To start harnessing the power of Facebook, you need a way of encouraging your followers to commit to a service before their attention drifts elsewhere. That's where online booking comes in. Not only does this cut right down on how much time a potential customer has to get distracted or change their mind, it also provides a really convenient service that will impress and make you memorable.
It's incredibly quick and easy to sign up for Appointedd's free trial and once you've got the tools to take bookings online, it's time for…
Step 2: Make your Facebook page an appointment harvesting machine
Now you're ready to deploy your online booking tools on Facebook and start reaping the rewards. The best way to do this is with a booking app which you can add directly to the page making it super easy for visitors to your page to just book themselves an appointment in a few clicks. To do this, just follow the really simple instructions in our support base here.
If you don't have a booking app, you can also direct people to your microsite from Facebook by adding a call-to-action. Follow the instructions here to find out how to do that.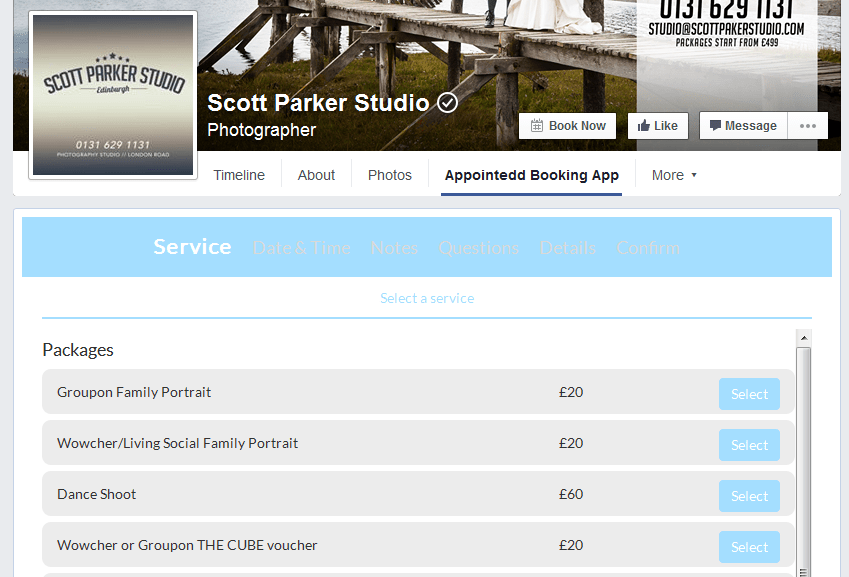 Step 3: Promotion
Now that your Facebook page is optimised to take bookings you're in a really good position to convert much more traffic into custom. Now, anyone who looks you up on Facebook will instantly see how easy it is to make an appointment and is far more likely to do so than if they had to call or email. But it's still important to promote your new Facebook booking tools so that your existing followers hear the good news and new ones will be drawn in. It's a good idea to regularly post to let everyone know they can book directly, because people have leaky memories on the internet, plus it'll keep any recent likers in the loop and provide your loyalists a chance to share your post with others.
And that's it! It really is as easy as 1 2 3 to superpower conversion from Facebook with Appointedd.