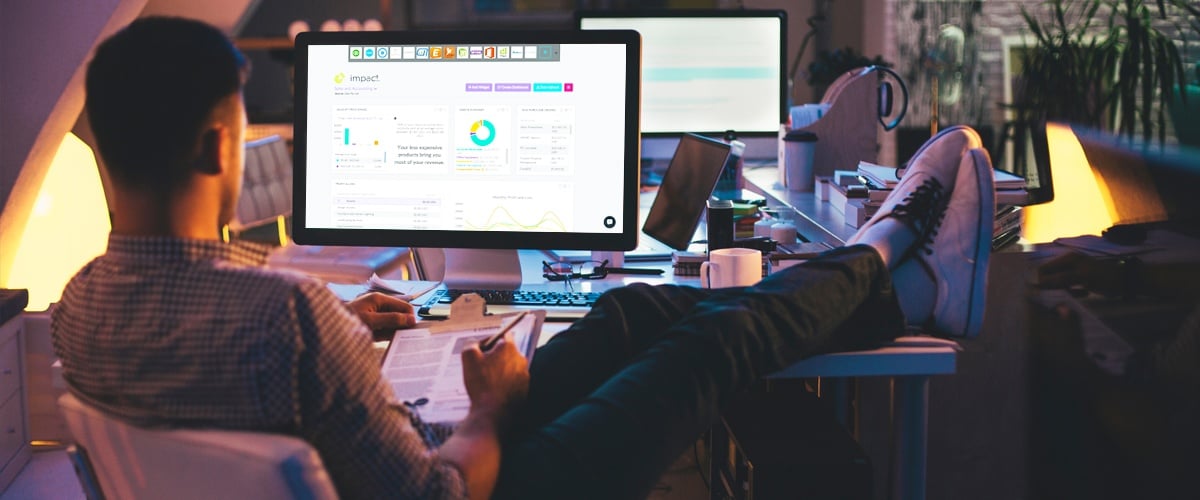 Ever been frustrated that you have so many different business tools and they don't integrate with each other? Well, we've got the answer…
Appointedd is delighted to announce that we are now fully integrated with over 30 small business apps, from Xero to SugarCRM, Eventbrite to Quickbooks. And, even better, through an innovative partnership with Maestrano, you can view all your apps in one intuitive dashboard!
Imagine this: You receive a new booking and your customer's details are automatically saved to your Appointedd customer database. Now you need to send an invoice, so you open your invoicing application and thanks to Maestrano Connec! all the necessary information is already there and the invoice is already generated. It really is that easy.
With Maestrano Impac! you'll have a real time understanding of your business, at your fingertips. Your financial, HR, inventory, product, customer and other data will all be displayed live – allowing you to take part in the data-driven revolution. You can pick and choose the metrics you want to show on your personalized dashboard – finally a bespoke platform you can afford!
Maestrano is a superhero when it comes to coordinating your business apps, allowing you to get every tool you use in perfect synchronicity, so you never have to worrying about entering the same information again and again on different platforms. It's some serious wizardry that could work wonders for you.
To help you get started we've put together a list of resources that we think will really lift your business to the next level.

Human Resource Management (HRM)
Employees are a fundamental component of any business. Therefore, successfully managing the human resources aspect is very important, even for small businesses. Although this may entail some heavy-duty admin, there are applications you can use to automate tasks where appropriate. Depending on what app you choose in Maestrano, you can sync complete staff data from your Appointedd account with payroll, employee scheduling, time sheets, and rostering information.
Our recommendations:
OrangeHRM

Box Suite

TimeTrex
Customer Relationship Management (CRM)
Adopting and implementing a customer-centric strategy is no mean feat, which is why you need to invest time into getting it right. A CRM (Customer Relationship Management) is probably one of the most valuable systems you'll use as a small business. It's vital, however, that your CRM integrates with your existing systems. If your CRM is an island, it will be far less impactful. With Maestrano, you can superpower your sales and marketing by integrating Appointedd with a leading CRM – allowing you to automatically sync the customer details saved on your Appointedd account.
Our recommendations:
Accounting & Finance
As the bottom-line of your business is often more about controlling cost than winning sales, it's important you get your accounts right. In Maestrano, you can choose between a bunch of leading accounting software systems to help you keep on top of your finances. By integrating with Appointedd, you'll be able to generate invoices seamlessly and share customer data between your online diary and accounting software. Once a customer books online, an invoice will be automatically generated and sent directly to your customer.
Our recommendations:
Internet & Online
As a small business in an ever growing digital world, you simply can't afford not to be online! With innovations in cloud computing, the internet is now extremely powerful. Using cloud-based solutions you can streamline and automate a heap of administrative tasks, communicate to customers more effectively, and generate new customers and clients – all while reducing business expenses. Appointedd's online booking tools can integrate seamlessly with your website. If you're looking to build a new website, then be sure to check out WordPress – part of the Maestrano deployment. No need to worry about paying for hosting or uploading your website, Maestrano will do it for you.
Our recommendations:
WordPress

Eventbrite

Appointedd
Intelligence & Analytics
Using the analytics application of your choice, you'll be able to run your business more intelligently by seeing all of your KPIs (Key Performance Indicators) on one intuitive dashboard.
Our recommendations:
Spotlight Reporting

Finagraph

Ranqx
Streamline your business with over 30 apps, all connected in perfect unison. Appointedd and Maestrano will revolutionize your processes and give you all your data in one easy-to-manage interface. Giving you more time to do what you love…
Published on 15 February 2016