When the time comes to book your next holiday what's the first thing you do? Probably head over to TripAdvisor! When you are in need of a new book but unsure what to read next, It's most likely that you're straight onto Amazon.com to compare reviews and buy. We literally live our lives by recommendations and reviews.
Online reviews have transformed that way that we consume products and services. In fact, when it comes to buying decisions 'Customer Reviews' rank 4th in importance.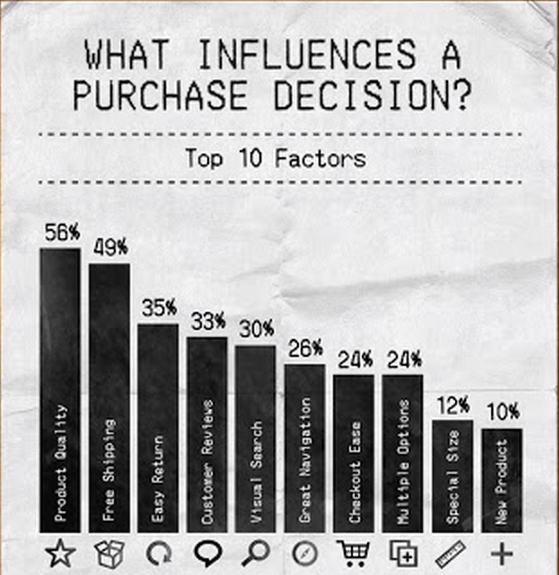 There are a few simple steps that you can take to ensure that you benefit from the power of positive reviews, and ensure your business shines online.
Step 1: First Things First
It might sound like common sense, but before you start asking people to review your product or service, ensure you're providing the best possible customer experience. Happy customers = positive reviews. Put yourself in the customers' shoes quite literally. Could you book online? Did you feel welcomed? Did the process meet your expectations?
Step 2: Personal Touch
It's too common these days to feel more like a number than a person who genuinely matters. Be attentive. Ensure every customer feels valued. This doesn't need to be expensive or time consuming. Simple things like email or texting reminders and thank you messages to customers can be enough. Plus this type of thing can be automated, saving you time and ensuring consistent service.
Step 3: Remember To Ask
It's a missed opportunity to assume that customers will leave a review. Use your marketing messages, to direct your customers to review sites. Reinforces what a positive impact it will have on your business and send a personal thank you to those who do. Some review sites will be industry specific, while others such as Google, Facebook or Trustpilot offer a well-recognised platform. Appointedd also features a review option so that customer can review and book in one place.
Step 4: Worried It Will Be Bad
There's no such thing as a bad customer review, just an opportunity to learn and improve their experience. Handled correctly, bad reviews are the perfect opportunity to show your customer that you listen and are committed to making improvements.
Customer Review Superstar Brands
Here are some of our favourite examples of awesome brands that have used customer experience to deliver a 'WOW'.
Sainsburys and the Giraffe Bread
United Airlines showing compassion
Zappos and the forgotten shoes
For some tips on the best ways to text your customers download our guide to SMS marketing!
---
Published on 11 September 2015