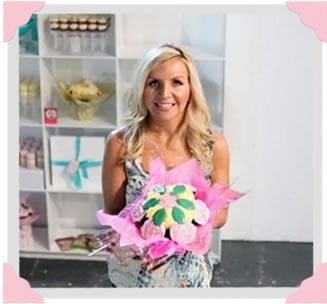 Pauline Quigley is the founder of Cake Cetera, a fantastic startup that sends people cake and French macarons by post anywhere in the UK. If you ask us, that's nothing short of genius.
Pauline is a master of creating gorgeousness out of raw ingredients. Here are her top tips for social on a shoestring…
"As we all know in a startup, every penny is precious when we have little or no budget for marketing. At Cake Cetera, we are still learning and experimenting with marketing each day. Social media has been essential for us in growing our community and followers online, so today I'll share with you some tips that will help you grow your social media followers without a budget.
So, here are my top Facebook, Twitter, Pinterest and Instagram Tips…
Firstly, Find Them!
The best way to grow your followers is to find out where your target customer is. Who are they following? What blogs do they read and who are their influencers?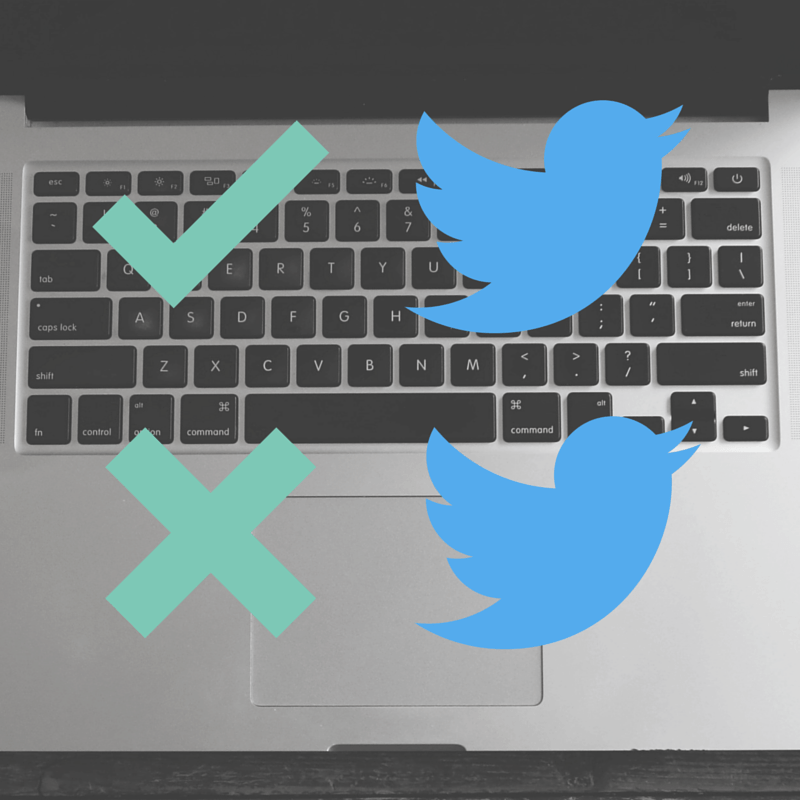 And Then, Follow & Unfollow
There are so many people on social media that you can be a bit lost in the masses. How do you stand out so people can find you or let them know about you? You follow them.
Being very selective about who you follow means you are not giving people the opportunity to find & follow you. Don't be scared to follow people. You don't really want to be their friend or look at their holiday photos etc… I mean, I'm friendly and all, but really all you want them to do is read about your product and hopefully follow you back. So that you can (really hopefully) create a relationship…which will (really, super, fingers crossed hopefully) turn into a sale. Don't over think it.
People like more followers and look popular so are quite happy for you to follow them. By following them or liking their products it gets you noticed. Find a person/company/magazine/business profile of an individual person you think is the "perfect" match for your desired customer. Look under their profile at all of THEIR followers then get following!
We love Crowdfire, which lets you follow and unfollow people on Twitter and Instagram. ManageFlitter is similar and has more options to follow and unfollow but also bulk engage on Twitter!
On average we get 20% of people following back. There is no stigma attached to "un-friending" on Twitter. Following and unfollowing is a simple guilt-free task, in fact, on a bad day it feels really therapeutic! But most importantly of all, it frees up space to target your ideal customers who want to engage with you and your product. Remember you can follow 1000 a day on Twitter.
Ever wondered why you were losing followers? It probably isn't because you are posting rubbish or exciting content. It's probably because:
1) You aren't following them
More and more people are using tools like Crowdfire which lets them bulk unfollow those not following…. so it's not personal …it's just because the relationship is one sided. Social should be interactive so make sure you're helping out each other.
2) They have retweeted you several times and not been thanked/acknowledged.
Whenever we receive a RT we aim to thank the person or look for something of theirs to RT to say thanks for helping us. If we RT you more than 3 times and get no response then you're in our bad books!
Get Involved in Twitter Hours
Another great way to gain more followers is to participate in Twitter Hours. Search for one that's relevant to your target market. Get involved and search the hashtags to RT and follow everyone during the hour. This is a great way to get new followers and build relationships.
Why Not Run a Competition?
Do you have a product that you can provide as a competition prize? Why not approach a magazine or business in your market with lots of followers and offer them a prize to giveaway? We have worked with various magazines and mums' pages which has (in our most successful attempt) resulted in 1000 new twitter followers in one day! Ensure that entrants have to follow and RT you to qualify. Lots of companies do giveaways often and are delighted to be given a great prize from a local company. Facebook competitions also work well. Consider posting one on a Wednesday #winitwednesday or Friday #freebiefriday for even more reach.
Lastly, Hunt in Packs…
At the end of the day, you're looking for people to interact with. So head to the groups! So why not consider joining Facebook or LinkedIn Groups in your relevant area. Search for your industry/community in the search bar and hopefully you will find groups that are relevant to your product/service so that you can advertise for free there. There are millions of groups, from parenting, fitness to weddings and cycling. By introducing yourself and your product to these communities this will hopefully increase exposure for your business and increase the number of likes and reach.
Hope that helps a little. I'd love to hear what works best for you. And of course, I'd love to
connect on social media. Why not send us a tweet about your business @cakecetera and we'll promise to help you and RT it.
Or check out all our social media profiles here…
Facebook | Twitter | Instagram | Pinterest
Buy our yummy cakes and macarons online: www.cake-cetera.co.uk