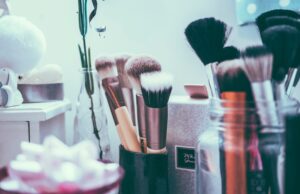 Using an appointment book can be a hassle. A client calls, they want to book, you pick up the phone and hope you've understood what they're saying. Then you have to find the right date page, the right time and check that it's available, all while juggling the phone, making dramatic Sorry! Just a minute! gestures towards a poorly-timed walk-in, and finding that damn pencil.
The call either ends there or you discover their preferred time isn't available. Then you're trying to find when best suits for another time or date, and either you find common ground or they say the dreaded "I'll phone you back"… which you know means they won't.
Appointment books, though simple, are a cause of frustration: not only for yourself and your business, but for the client who just wants a simple way to book their appointment with you.
Still not convinced it's time to ditch that book? Here are seven quick reasons to throw over the appointment book in favour of online booking software:
1. Using online booking software you can access your appointments anywhere – phone, tablet, laptop, in the salon or on the go.
2. No more unreadable appointments entered by staff and colleagues – the best handwriting comes from the keyboard.
3. Automatic software that sends out booking confirmations and reminders to reduce no shows.
4. Appointments online are easy to change, reschedule, or cancel with just a few clicks.
5. Let clients book and manage their own bookings as they see your real-time availability.
6. Market to your customers quickly and easily with email and SMS campaigns.
7. Your appointment book is now transformed into an online business manager with the ability to run reports and take care of all the nasty admin so you can focus on what you do best.
Published on 23 April 2015