Appointedd for luxury beauty
Create customer journeys that reflect your brand inside and out.
Appointedd's white label software allows your customer journey to remain entirely in your recognisable brand.
Our widgets are also shown to perform 9x better than a traditional webform! Cut down on the back and forth, and choose the solution that provides a seamless experience.
Speak to an expert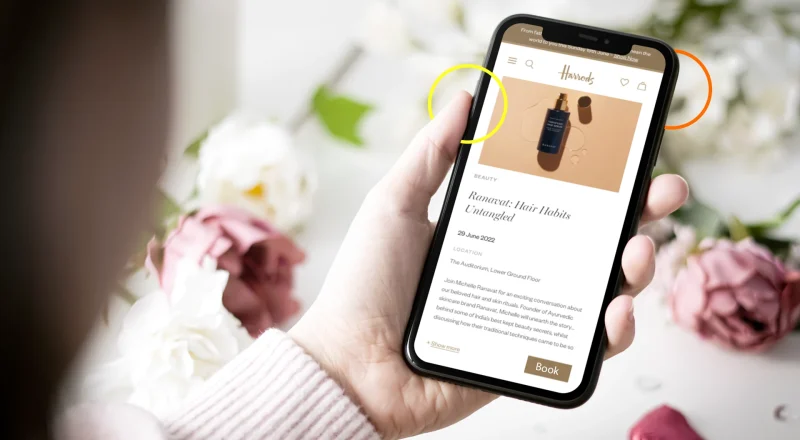 Built for brands loved for their luxury
Your customers shop with you for a reason. Using Appointedd only enhances their customer experience, here's why:
Create a custom sign-up flow
Appointedd's sign-up flow is customizable to reflect the needs of your brand and customers. You can add pre-set questions to learn more about the needs of your customer, and even ask them to upload a document. That's why 96% of people who click the to sign up end up converting.
Innovate your omnichannel CX
Stats show that in a post-covid world, shoppers expect to be able to shop when and how they want. Offer the following services with Appointedd and its team of partners and integrations:
in-store personal shopping
online masterclasses
virtual shopping experiences
At Appointedd, we know that a happy customer is a repeat paying customer. Our customized automatic communications allow you to easily follow-up with each appointment and event attendee, and even send them relevant promotion codes, recommend other events they might like, or invite them back when you drop a new collection.
Appointedd is trusted by brands across the luxury beauty industry
Department stores rely on Appointedd for their virtual and in-store experience offerings, while a number of luxury beauty companies that don't have a brick and mortar shop use Appointedd for online masterclasses, pop-up events, and virtual 1:1 shopping experiences.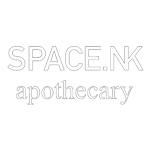 Want to know how it would work for you?
Book a discovery call with one of Appointedd's Client Partners to have all of your questions answered. You'll learn more about our various features, partners, integrations, and pricing.
If a call isn't quite what your after, scroll down to fill out our question form and we'll get back to you.
Appointedd for Charlotte Tilbury
Charlotte Tilbury stay innovative in their CX offering
At the forefront of tech innovations in the luxury beauty sector is Charlotte Tilbury, use all the latest tech, like AR, to engage with their customers. Their website is dedicated to delighting and surprising their customers, so it's no wonder their customers love to shop there.
Appointedd fits seamlessly on their website, and allows customers to easily book a masterclass or 1:1 virtual shopping experience.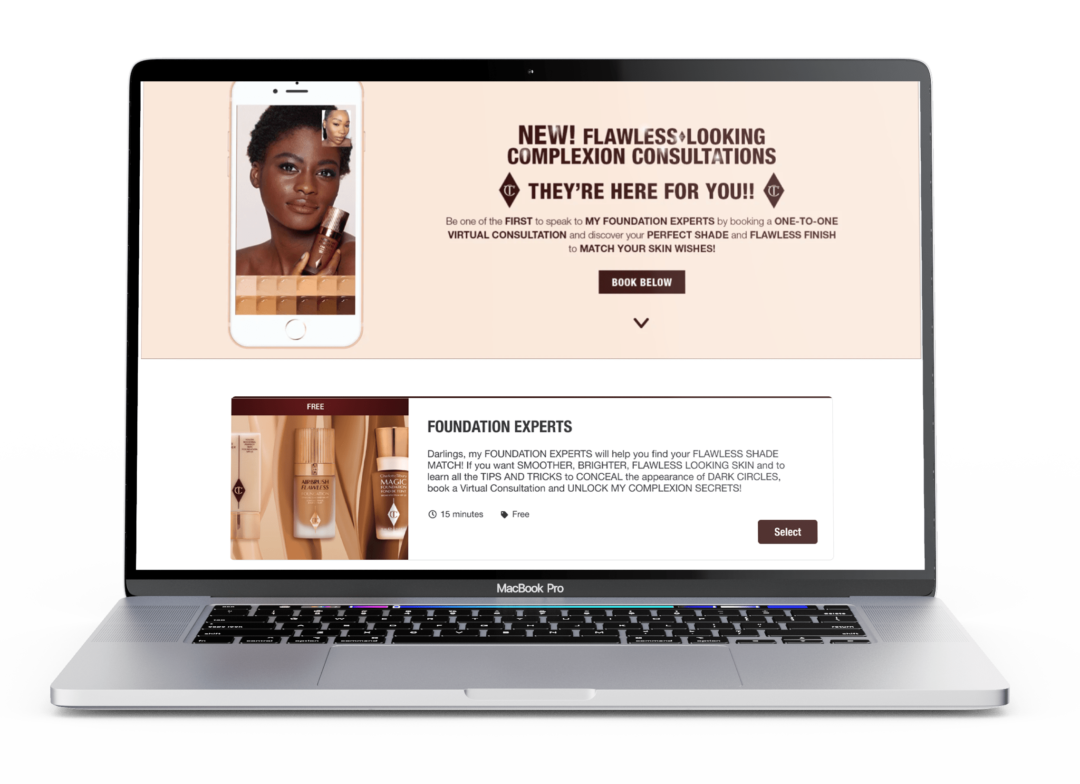 Have a question?
Leave your question in the form and one of our experts will get back to you within 24 working hours.
Appointedd for Liberty of London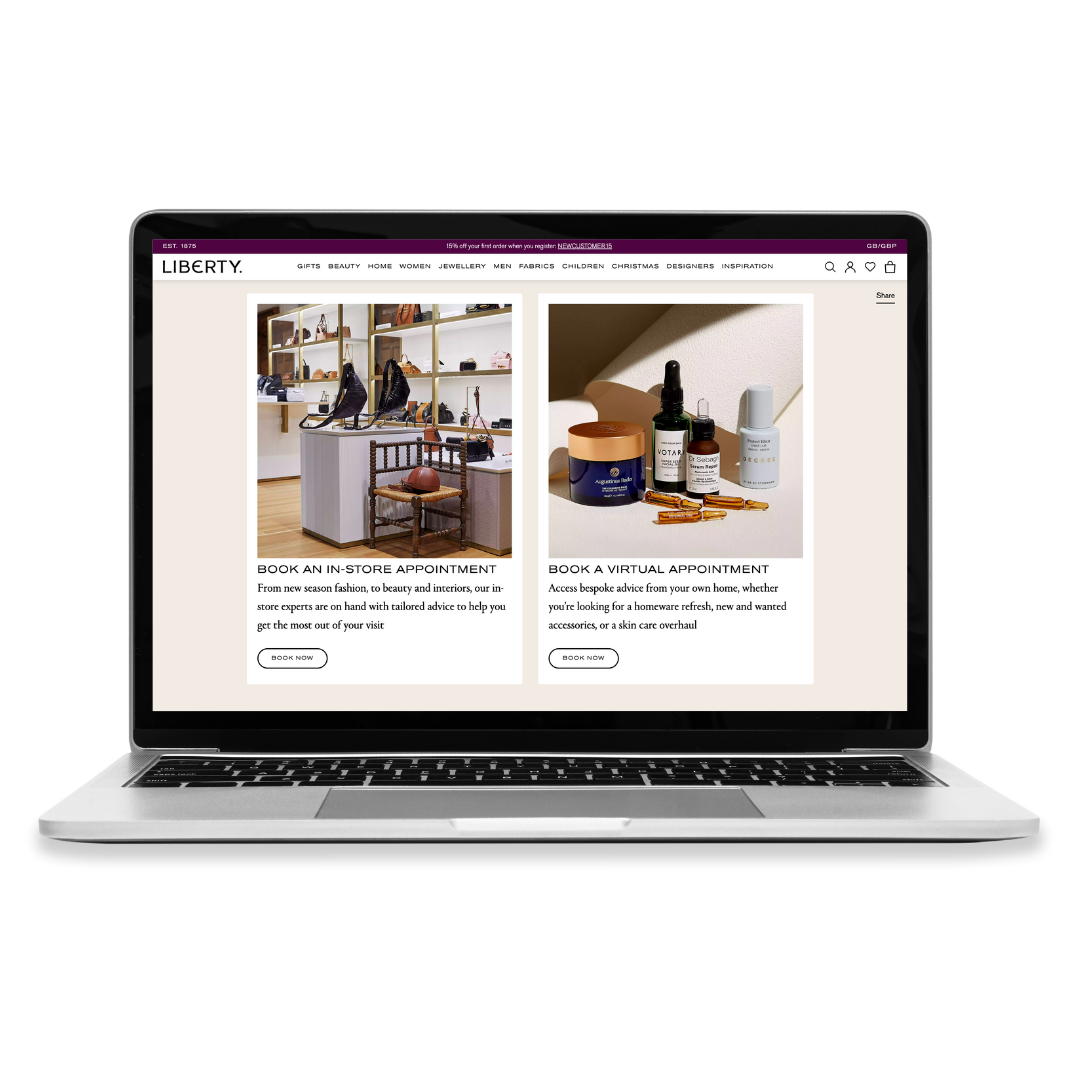 Liberty's in-store and online personal shopping experiences
Liberty is known for its long-standing luxury shopping experiences. That's why it partners with Appointedd to offer its customers an easy way to book their preferred shopping experience.
Whether customers are looking to shop online, in-store, attend a community event, or a virtual masterclass, they can easily plan their experience from Liberty's website.
Find out more about the luxury CX that drives revenue
Our one pager on the luxury beauty industry shares insider information on the customer journeys we craft with the likes of Charlotte Tilbury, Space NK, and Frasers Group.
Fill out the form to access it.